Description
Volunteers from chapters of Citizens' Climate Lobby have created a mini-summit of 7 affiliated events within the Global Climate Action Summit (September 10-14, 2018). These interactive events explore a wide spectrum of topics. We invite you to join us and strengthen your capacity to take informed, effective action.
See below for details of each event, then select and register for the events you wish to attend.
A Carbon Price is Right: California's Drive to Reduce Carbon Emissions
Webinar: Tuesday, September 11, 2018 1:00 PM - 2:30 PM PDT
Direct carbon pricing is generally considered the most effective way to reduce emissions, and implementation mechanisms fall into three main categories: an emissions trading system, a carbon tax, or a hybrid mechanism that combines elements of both. How do these systems work in practice and are voluntary markets and standards a sustainable path forward? How does carbon pricing impact local and regional economic development and what are the implications for low-income households? This panel will present working solutions in California and a snapshot of the challenges, common features, issues and trends in putting theory into practice.
Registration:
http://climateactioncompact.org/event/climate-action-compact-citizens-climate-lobby-webinar/
Restoring the Climate: Achievable Solutions (Healthy Climate Alliance)
Thursday, September 13, 2018 10:00 AM - 12:00 PM PDT
Google Community Space (Main Room) - 188 The Embarcadero San Francisco, CA 94105
We can restore a healthy climate for future generations. Doing so would require rapidly drawing down and sequestering carbon and protecting Arctic ice. Technologies exist that can accomplish these goals. This panel will explore the mission of restoring the climate and solutions that can get us there.
Registration:
https://www.eventbrite.com/e/panel-restoring-the-climate-actionable-solutions-healthy-climate-alliance-tickets-48991248142
Resilience Intel – Advancing the Climate-Smart Future of Finance
Thursday, September 13, 2018 10:00 AM - 12:00 PM PDT
Resilient by Design - 302 Folsom Street San Francisco, CA 94105
A working session for the development of the Resilience Intel climate-smart finance information service (ResilienceIntel.org), this event will convene leaders from government, business, climate analytics, policy advocacy and development, and related fields, to explore ways non-federal governments and community-level innovators can effectively design, manage, and deploy climate-smart finance.
Registration:
Communicating Across the Partisan Divide
Thursday, September 13, 2018 12:30 - 2:30 PM PDT
Google Community Space (Main Room) - 188 The Embarcadero San Francisco, CA 94105
Although the topic of climate change has become entrenched in the U.S's broader partisan divide, the increasingly frequent and severe impacts demonstrate the importance of accelerating our efforts to solve it. Bridging the divide on the topic is an essential step in creating the momentum towards a collective, durable solution. Join Citizens' Climate Lobby and Joan Blades, Co-Founder of Moveon.org and Living Room Conversations, as we equip you with the communication tools to do just that. The event is structured as a panel discussion followed by guided Living Room Conversations on topics ranging from energy to policy solutions to climate change.
Moderator, Joan Blades: Joan is a founding partner of Living Room Conversations as well as a cofounder of MomsRising.org and MoveOn.org. She is also coauthor of The Motherhood Manifesto and The Custom-Fit Workplace: Choose When, Where and How to Work and Boost the Bottom Line. Trained as an attorney/mediator with ten years experience as a software entrepreneur, Joan is also an artist, mother and true believer in the power of citizens and the need to rebuild respectful civil discourse and embrace our core shared values.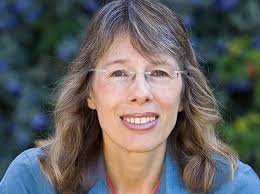 Registration:
https://www.eventbrite.com/e/communicating-across-the-partisan-divide-tickets-48772567061
The U.S. Business Case for a Carbon Tax
Thursday, September 13, 2018 1:00 PM – 5:30 PM PDT
Location: Gap, Inc. Headquarters - 2 Folsom Street, San Francisco, CA 94105. Reception to follow.
What: This ½-day Forum explores how carbon taxes tackle climate change, create jobs and stimulate the economy. We'll analyze different carbon tax proposals, highlight current efforts to price carbon in the states and nationally, and discuss best practices for climate advocacy.
Who: Elected officials, businesses, foundations, economists, students, environmental and social justice advocacy organizations from the Left and Right will participate. An audience of 200 can be accommodated at Gap Inc.'s conference facilities. Media are welcome.
Forum Speakers include: Congressman Carlos Curbelo; Senator Brian Schatz; Greg Bertelsen, Climate Leadership Council; David Brown, Exelon; Mary Ellen Mika, Steelcase Inc; Nick Schulz Exxon Mobil; Christina Nicholson, Gap, Inc; Bill Shireman, Future 500; Mark Reynolds, Citizens Climate Lobby; David Levine, American Sustainable Business Council; Michael Green, Climate Action Business Association; Mo Mcbroom, The Nature Conservancy; Helen Mountford, World Resources Institute
For complete details, please visit www.CarbonTaxForum.com.

Registration:
https://www.carbontaxforum.com/

How Front Line Communities Could Benefit from a Carbon Dividend
Thursday, September 13, 2018 3:00 - 5:00 PM PDT
Google Community Space (Main Room) - 188 The Embarcadero San Francisco, CA 94105
Communities on the front line of industries such as refining, sewage treatment, shipping and construction are disproportionately impacted by the negative economic and health effects from consequential sources of pollution. Less well understood are the beneficial effects that a household carbon dividend program would provide to the residents in these same communities. We as human beings desire being paid attention to, being accepted as citizens worthy of support, and being appreciated for what we can contribute to the well-being of others. We will bring honesty and open-mindedness in our endeavor to involve all in a non-partisan and collaborative effort to address this serious issue, in which we all have an interest. The panel will highlight these components by discussing both the negative conditions currently faced by front line communities, as well as the positive economic and other benefits that would be generated by the adoption of a nationwide carbon fee and the distribution of a household carbon dividend.
Notable Panelists:
Mr. Calvin Gantt - Blogger, Writer, Radio Talk Show Host, Community Organizer and Interfaith Minister
Ms. Margaret Gordon - Co-Founder and Co-Director; West Oakland Environmental Indicators Project
Ms. Jhumpa Bhattacharya - Vice President of Programs and Strategy; Insight Center for Community Economic Development
Dr. Natasha DeJarnett, PhD, MPH - Policy Analyst, Environmental Health; American Public Health Association
Format: Panel presentation, followed by Q and A.
Registration:
https://www.eventbrite.com/e/how-front-line-communities-could-benefit-from-a-carbon-dividend-tickets-48991394580
Talanoa Dialogue – Climate Citizenship & Carbon Pricing
Thursday, September 13, 2018 3:00 - 5:00 PM PDT
Google Community Space (Workshop Room) - 188 The Embarcadero San Francisco, CA 94105
To solve the climate crisis, we also need to solve the problem of unsustainable undiversified local economies. This event will examine ways in which smart carbon pricing policy can spark a renaissance of locally rooted economic activity at the human scale, in communities that would be left behind by long-dominant industrial practices.
The transition to a clean economy is a transition to smart, innovation-centered decentralization of talent, resources, and influence.
In support of the role of non-Party stakeholders in expanding global climate action, and in the spirit of the Talanoa Dialogue, this workshop invites citizens and stakeholders into dialogue with each other, to explore carbon pricing impacts on the Main Street economy, and develop a 20-year vision for climate-smart transformation.
Registration:
https://engage4climate.org/2018/08/10/gcas-smart-carbon-pricing-for-economic-health-resilience/
Organizer of Affiliate Summit: Citizens' Climate Lobby
We exist to create the political will for climate solutions by enabling individual breakthroughs in the exercise of personal and political power.
http://www.citizensclimatelobby.org/
For questions about registration, please email candice.a.wold@gmail.com.