Entertaining lineup of comedy features.
About this event
Raising Buchanan
Filmmaker: Bruce Dellis 96 minutes USA Comedy
In suburban Phoenix, Ruth Kiesling, a 40 year-old, opportunistic donut shop employee with anger issues, crafts a plan to steal the "body" of James Buchanan for a handsome ransom. Things do not go as planned...
Q&A with filmmakers Bruce Dellis and Amanda Melby
Go To Hell and Turn Left
Filmmaker: Carlos Caldana 82 minutes USA Comedy
Do you believe in ghosts? Parallel universes? A deaf painter struggles with alcohol aftter his wife's death. But then he meets her doppleganger and goes on a series of misadventures which upend his life.
Q&A with filmmaker, Carlos Caldana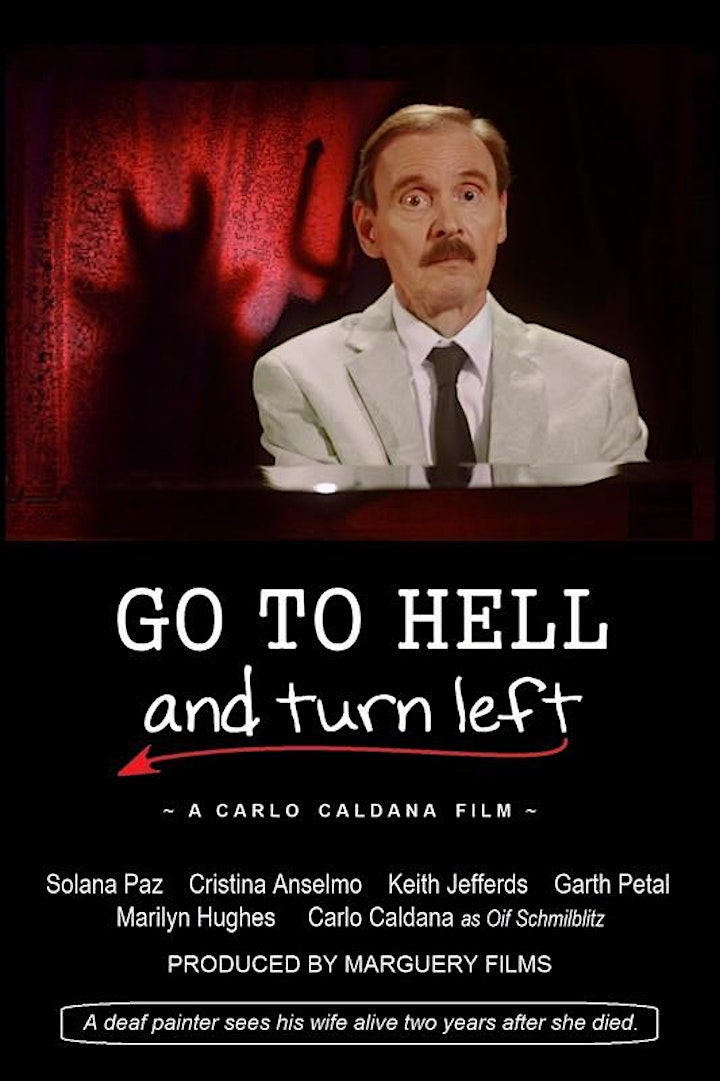 Organizer of AFF2019--Sunday 1pm--Film Showcase--Hoffman#3
Alexandria Film Festival
November 7-10
Celebrating Independents!
"Welcome to the Alexandria Film Festival's 13th year! We continue to feature the international and local programming you love from outstanding features and shorts to filmmaker Q&A and special events. 
Free film screenings will be held at the Beatley Central Library on November 8th from 10:30 am to 5:30 pm. Ticketed programming at the AMC Hoffman Theater 22 will feature special guests and Q&A panels. 
Purchase a $50 All-Festival pass for admittance to all screenings and the Closing Awards' Reception on Sunday, November 10 at 6 pm. Tickets to individual showcases are $12.50 online/$15 at the door, space permitting. Don't leave without an AFF t-shirt: $10 short-sleeve/ $25 long-sleeve."