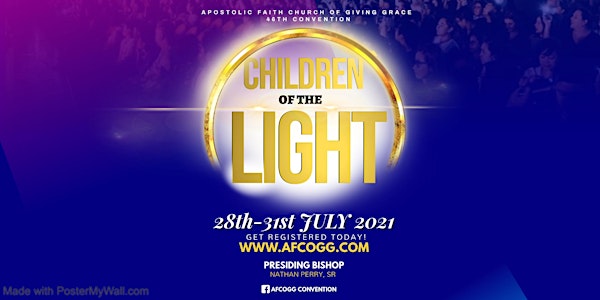 AFCOGG 46th Annual Convention
It's time for the AFCOGG 46th Annual Convention! Join us for 4 nights of teaching, worship and the Word!
About this event
Introducing: The Apostolic Faith Church of Giving Grace Virtual 46th Convention!
This is a 4-day virtual convention that will have you inspired and determined to teach generations about the gospel of Jesus Christ.
We want to leave you feeling bold and confident in spreading the Word no matter your age.
We are Children of the Light!
We have quite a task ahead of us...there's no denying it!
But to strengthen our plight...we've got
Powerful and anointed leaders to teach, guide and empower attendees.