Description

The American Freedom Alliance invites you to our THIRD ANNUAL Summer Picnic!

Join other AFA members and friends for an afternoon of food, fellowship and just plain fun!
**Important note: SPEAKER CHANGE!**
#WalkAway guy Brandon Straka isn't able to join us, but we are beyond thrilled that the brilliant and insightful BILL WHITTLE will be joining us! Bill's videos and political commentary are reflective of some of the most profound and wide-ranging conservative thinking and we are really honored that he'll be our featured speaker.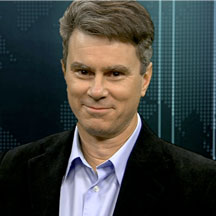 Bill's ability to weave together popular culture, economics, history, and a global perspective into analyses of current events is unique and startling. Come meet this remarkable thinker and analyst.

LUNCH provided by the THE GRILLED CHEESE TRUCK
**ALSO NOTE TIME CHANGE to 12:30 to better accommodate lunch AND for those of our members preparing for Rosh Hashanah**

We'll be serving a selection of the Famous Grilled Cheese Truck's "melts"


In addition, lunch will include the following:
Variety of Salads
Bundt Cakes
Variety of Ice Cream
Beverages


Tickets: $30 per person, or Early Bird tickets for $25 available until August 15th

Have a great late-summer afternoon with the intellectually curious, freedom-loving members of the AFA community!
We're looking forward to seeing you there!