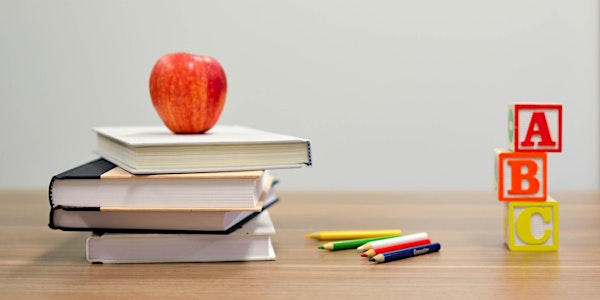 AF-Columbus and EdChoice: Live Podcast ft. Hannah Cox and more
Join America's Future-Columbus for a live podcast recording on school choice with Hannah Cox, Jon Gabriel, Chad Aldis, and Logan Kolas
When and where
Location
Wild Goose Creative 188 Mc Dowell Street Columbus, OH 43215
Refund Policy
Contact the organizer to request a refund.
Eventbrite's fee is nonrefundable.
About this event
School is back in session and too many Columbus parents are without educational choices. Join America's Future-Columbus for a live-podcast recording with nationally recognized experts from Arizona to DC and back home to Columbus.
What is a live podcast recording?
Exactly what it sounds like. We'll be recording the podcast in front of a live audience (that's you, dear reader). Afterwards, the podcast will also appear on Ricochet Media.
What Next?
We'll be recording at Wild Goose Creative in the Brewery District. Join AF-Columbus at BrewDog Franklinton *afterward* for drinks. Ticket cost is $8 and is free for AF members. Pizza will be covered with price of admission. Become a member today here.
Who's Speaking?
Hannah Cox - Hannah Cox is a libertarian-conservative writer, commentator, and activist. She's the Content Manager and Brand Ambassador for the Foundation for Economic Education and the Co-Founder and President of BASEDPolitics. Hannah has testified before the US Senate and is a regular guest on Fox Business' Kennedy, The Young Turks, and Newsmax.
Jon Gabriel - Jon Gabriel is Editor-in-Chief and columnist covering diverse subjects including policy, politics, and pop culture. Published in the Wall Street Journal, USA Today, the New York Post, the Arizona Republic, National Review, and other publications. Also a marketing communications expert with a strong background in branding, writing and graphic design. Dedicated to lifetime learning, attention to detail, and a sweeping knowledge of myriad fields, products and markets.
Chad Aldis - Chad Aldis joined the Thomas B. Fordham Institute in 2013 and is the institute's Vice President for Ohio Policy. In this role, Chad plans and leads Fordham's Ohio policy, advocacy, and research agenda. He represents the Institute in its work with state and local policy makers, the media, other education reform groups, and the public.
Chad has a strong background in Ohio education policy work having previously served as the Executive Director of School Choice Ohio and the Ohio State Director for StudentsFirst. Before moving to Ohio in 2008, Chad worked at the Florida Department of Education where he oversaw the John M. McKay Scholarship for Students with Disabilities Program and the Tax Credit Scholarship Program. He has also served as a legislative analyst for the Education Committee of the Florida House of Representatives.
Chad holds a bachelor's degree in economics from the University of Mississippi and a law degree from Florida State University. Chad and his wife, Amanda, live in Columbus, Ohio.
Logan Kolas - Logan Kolas is an economic policy analyst with the Economic Research Center at The Buckeye Institute where he researches and writes about state and local taxes, state-level budgets, technology and innovation policy, and labor market issues. He is also Co-Chapter Lead of America's Future-Columbus.
Prior to joining Buckeye, Kolas was a research associate at the Herbert A. Stiefel Center for Trade Policy Studies at the Cato Institute, where his research focused on how employment is impacted by international trade, the effect of international trade taxes on state and federal government policies, and the regulatory burden imposed by government on American businesses and families.
About America's Future
America's Future (AF) is a nationwide network of liberty-minded young professionals. We provide unique opportunities to learn about the ideas of free markets, limited government, personal responsibility, and to develop the skills necessary to articulate them.
Through our programs, AF offers young professionals networking and mentoring opportunities, in addition to writing, speaking, and program management experience to help you become a more effective advocate for freedom.
We envision an American culture permeated with a love of liberty, and a society that values intellectual humility, civic responsibility, and collaborative relationships.
AF is a 501(c)(3) organization founded in 1995 by a group of liberty-minded leaders in Washington, DC. Visit our website at AmericasFuture.org for more information.