Description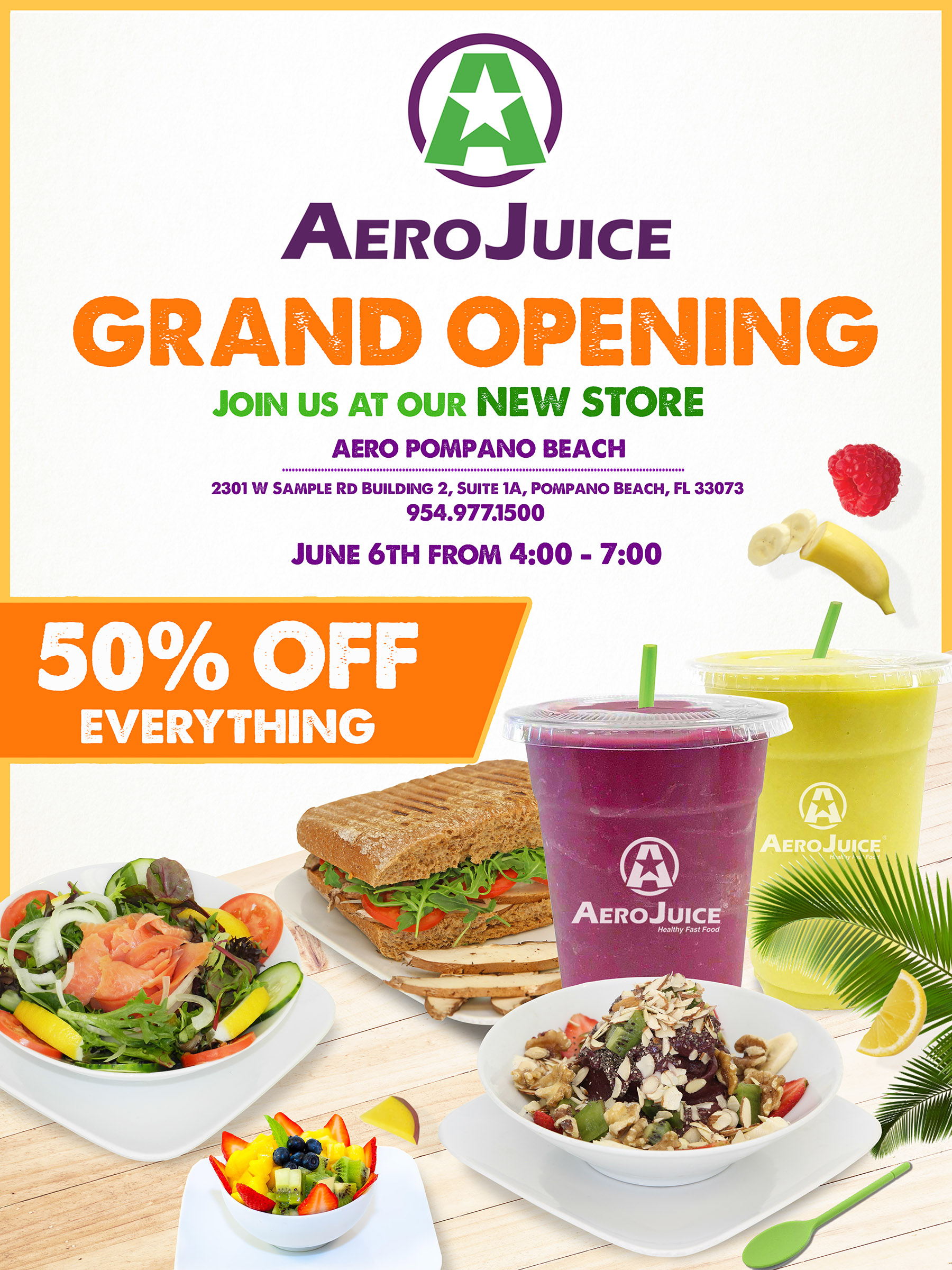 Join us Thursday June 6th from 4:00 - 7:00 PM to celebrate the Grand Opening of the Pompano Beach AeroJuice!
The celebration will include food, fun, music, and activities.
---
A ribbon cutting ceremony sponsored by the Pompano Beach Chamber of Commerce, will begin at 4:30 p.m. The mayor will provide a few encouraging words to welcome the business into the community, followed by the ribbon cutting ceremony.
Guests of the community are invited to join us for delicious food tasting throughout the afternoon as well as gift cards, baskets, giveaways, and 50% off the entire menu throughout the day.