Description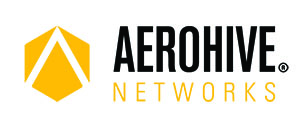 Wi-Fi 6 is here. Are you ready?
Prepare yourself for the Wi-Fi paradigm shift with 802.11ax
The enhancements in the 802.11ax standard improve the way Wi-Fi networks operate by leveraging technology that substantially improves efficiency, provides better traffic management, and even reduces congestion, resulting in a far better user experience overall.
Attend our Wi-Fi 6 workshop and you'll learn about:
Current Wi-Fi network challenges

Key 802.11ax technologies like OFDMA and Multi-User (MU) communications

Additional 802.11ax enhancements and design considerations

802.11ax Wi-Fi use cases

Aerohive 802.11ax product overview
Event Agenda:
11:00am – 11:15am: Registration
11:15pm – 12:15pm: Wi-Fi Evolution, Main Tenets of 802.11ax, Technical Deep Dive
12:15pm – 12:35pm: Business Use Cases and Client Considerations
12:35pm – 12:50pm: Product Overview
12:50pm – 1:00pm: Q&A

*Lunch will be provided
We look forward to seeing you there!
Questions? Please reach out to Marcy Bartel at mbartel@aerohive.com