About this Event

AMA sanctioned event of celebrating and connecting our community through remote controlled flight. Community development and networking will take place within our build and main flight areas. Hobby Town USA, UAS industry groups, and collegiate aviation programs will be allowed to share and communicate their latest products and projects and join in on the flying festivities. Tiny Whoop organized micro quad outdoor drone racing venue will allow for open flight and competitive racing. Food vendors along with community viewing areas will be provided for our non-flying guests of all ages to take in on the action! So come, build, fly, and enjoy community through flight at the Innovation Center of St Vrain Valley Schools.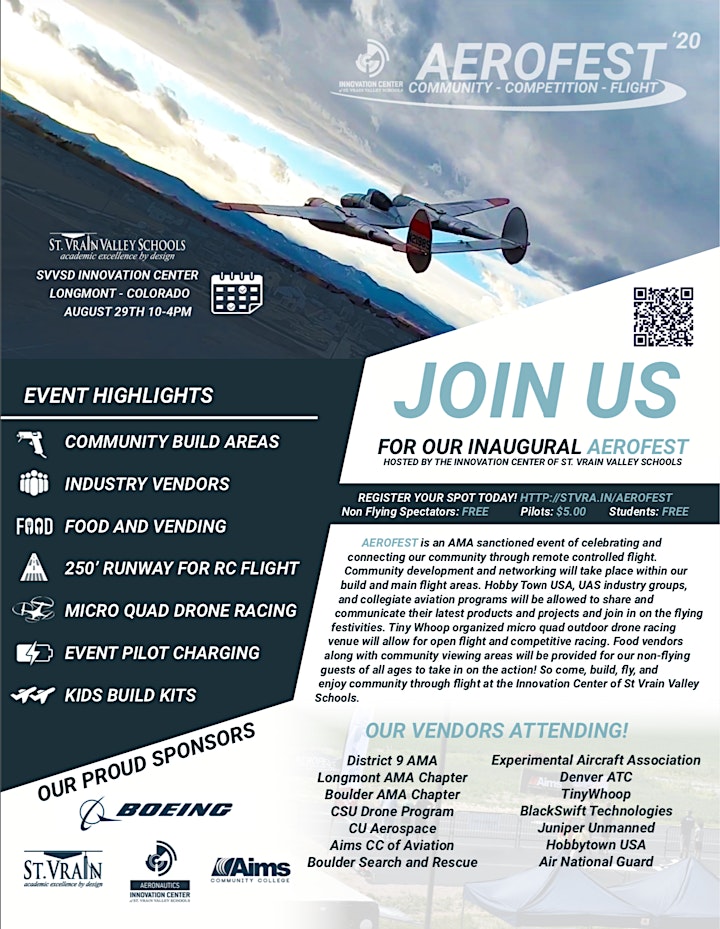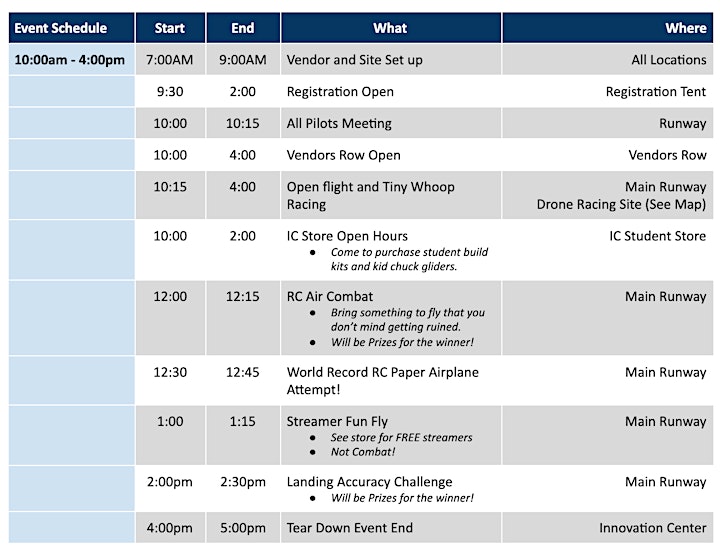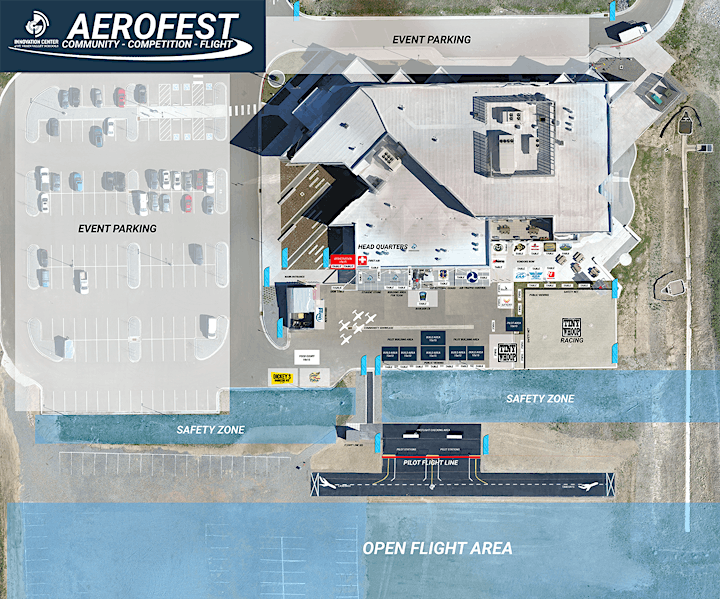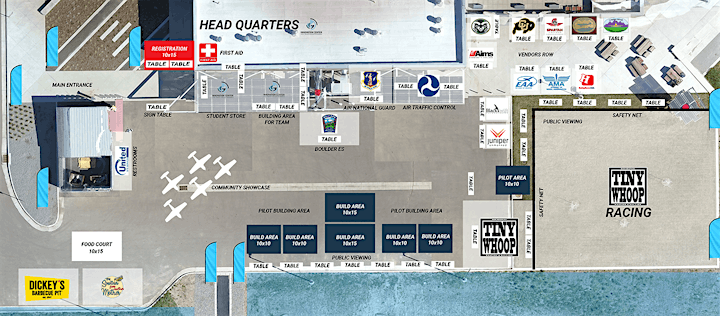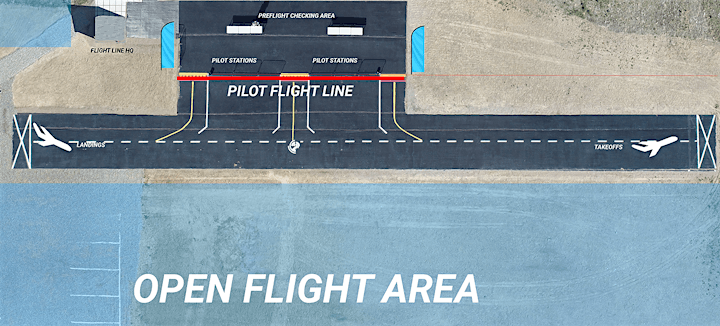 STEP 1: REGISTER ABOVE AS A PILOT FOR OPEN FLIGHT AND OR TINY WHOOP RACING
What to bring?
Awesome and ready to fly attitude!
AMA Pilot Card with Number
$5.00 Pilot Fee to be paid at Registration Tent
Your fleet of RC Electric Park Flyers (DIY and/or Commercial)
If you have an awesome aircraft or project to share bring it too! We will have a Community Showcase Area.
Your own personal batteries and chargers, we will be providing some charging stations.
Building tools for example, glue guns, cutting utensils, foam board, etc.
When you get here!
Review District Guidelines For Electric Park Flyers - Pilots will sign at event.
Start @ event Registration - Present AMA# and sign event waiver
Claim your spot in our provided pilot build areas - first come first serve!
Need a plane to build, check out our IC Aeronautics student store and purchase one of our student aircraft DIY build kits.
Need electronics, a plane to fly, or you just want to go take a look? Then go check out our Vendors row! AMA pilots from LEAF are doing free flight training.
Hungry? Go see what's on the menu at our delicious food trucks.
Go take a flight, several flights on our runway ALL DAY!
Need for speed? Whether it be racing or just observing, go check out the Tiny Whoop Drone Racing Venue.
Have little ones? Take them over to the Student Store where you can purchase a $5.00 chuck glider to build along side our pilots in our complimentary build areas.
When completing registration at the event, pilots will receive a complimentary Pilot badge for access to both Drone Racing Venue and Aero Runway, see below;