AERO Small Business Expo & Pitch Workshop
Description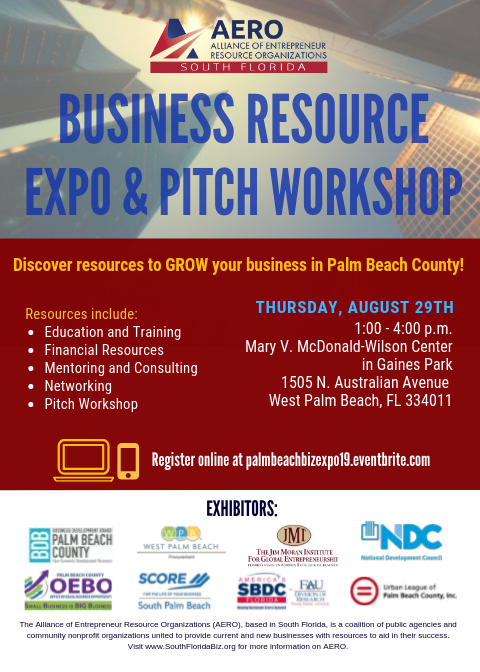 Find out more about the business resources available to help you grow!
Thursday, August 29
1:00 - 4:00 p.m.
Mary V. McDonald-Wilson Center in Gaines Park
1505 N. Australian Avenue
West Palm Beach, FL 33401
The Alliance of Entrepreneur Resource Organizations (AERO), based in South Florida, is a coalition of public agencies and community nonprofit organizations united to provide current and new businesses with resources to aid in their success.
Visit www.SouthFloridaBiz.org for more information on AERO.