Description
Session 1- Comparing High School Curricula for Graduation, College Readiness, and Fit
---
Target Audience-- Parents, Families, Students
---
Presenters- Dr. Sofia Bahena, Intercultural Development Research Association (IDRA)
Aurelio Montemayor, Intercultural Development Research Association (IDRA)
Erbey Garza Jr, University of Texas at San Antonio- Institute for P-20 Initiatives
This session will cover Texas' HB 5 high school graduation requirements and endorsements, concurrent/dual enrollment, AP, as well as what to consider when picking a good fit college to attend.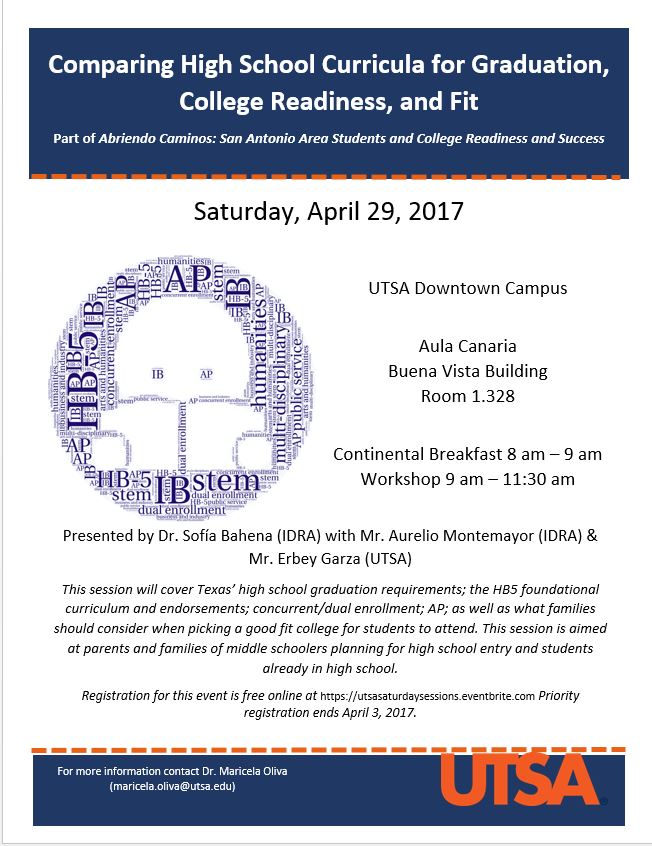 Session 2- Undocumented Students: Needs and Resources for the School to College Pathway
---
Target Audience--Immigration Advocates, Parents and Families of Undocumented Students, Students
---
National Presenter- Dr. Susana Munoz, Colorado State University
Ms. Darcella Vigil, University of Denver
Financial Aid Experts-- Carmen De Luna Jones, Alamo Colleges
Chris Goldsberry, University of Texas at San Antonio
Eduardo Sesatty, KIPP San Antonio
Parents and families who cannot attend in person are encouraged to attend the online livestream session by NowCastSA.Please RSVP with this event page with the ticket labeled Undocumented Student Advocates *Online Livestream. On the day of the event connect at- link forthcoming
This session will discuss implications of students undocumented status for college admission and financial aid-- covering both Texas and federal policy--and will address what services families can expect or ask of K-16 educators as students navigate the college pathway. We anticipate questions about how things will change for DACA and deportation in the new administration.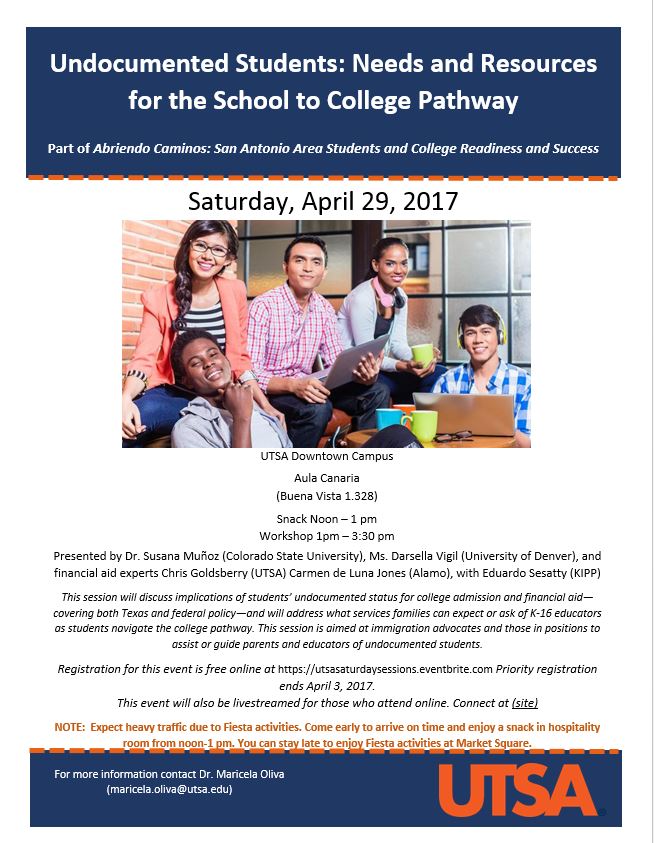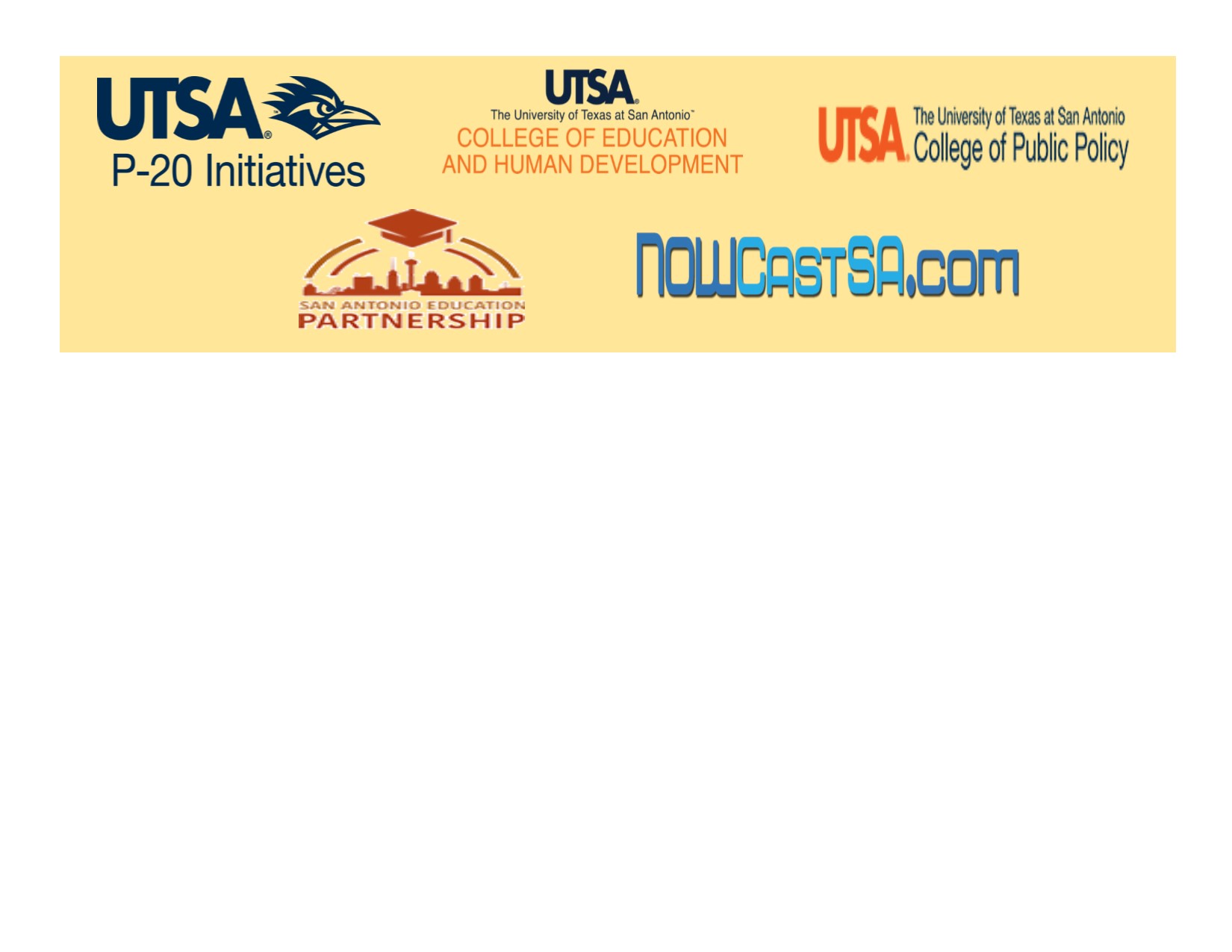 Location
University of Texas- San Antonio Downtown Campus
501 West César E Chávez Boulevard
San Antonio, TX 78207