Description
Session 1- Deaf Educators in South Texas: Schools for Multilingual Area Needs
National Presenter-Dr. Catherine O'Brien, Gallaudet University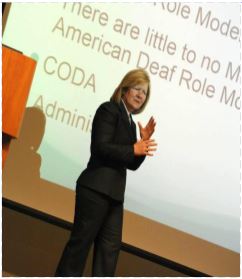 This session will focus on the national need for the preparation of deaf educators to fill teaching and administrative ranks, will briefly discuss the multiple approaches to the teaching of deaf students and will discuss the cultural and language needs of deaf students (such as Latinx) in multilingual contexts.. Presenters will discuss Gallaudet's effort to foster the development of new schools for the deaf. This event is aimed at educators and policy makers, who will learn more about this area need.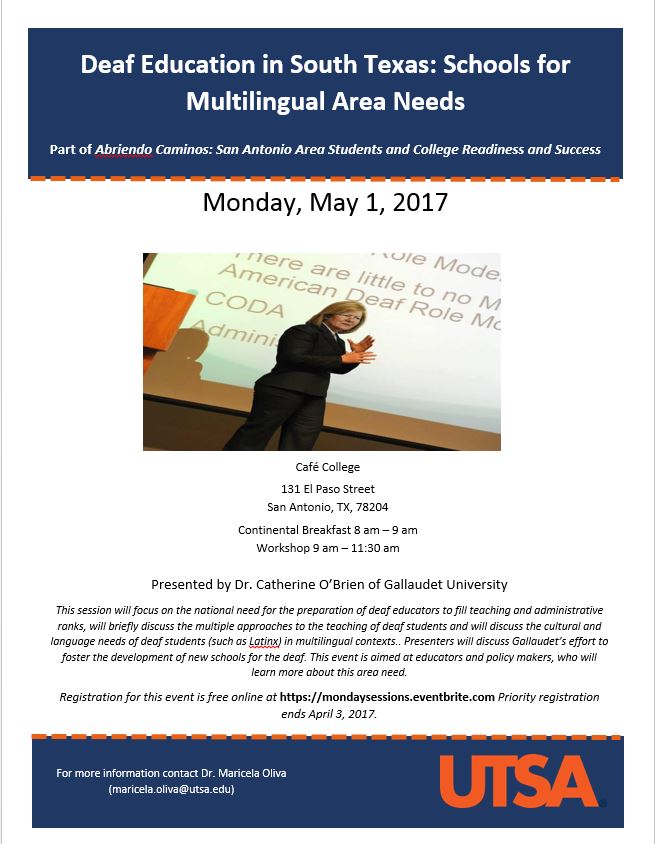 Session 2- Men of Color and college
National Presenter- Dr. David Perez, Miami University
Local Presenters- Dr. Claudia Garcia-Louis, University of Texas at San Antonio
Alex Araiza, M.A., Alamo Colleges
National and local men of color inititiatives have multiple strands, including My Brother's Keeper at the national level and the Texas Consortuim for Males of Color in College at the local level. The focus of this session will be on the school to college pathway and what educators can do to facilitate a successful path of young men through school and into college.