Virtual concert by Stephanie Oestreich and Jane Hua featuring works for violin and piano by DVORAK, BEETHOVEN and PART.
About this Event
Aequinoctium is the Latin term for equinox, the date in fall (and spring), when daytime and nighttime are of equal length. As the autumnal equinox (Sep 22) approaches, Ballets Russes Arts Initiative presents our first virtual concert of the 20/21 season.
This program spans many geographies, featuring composers as well as musicians from East and West. It opens with an iconic sonata by Beethoven, the 250th anniversary of whose birth is being celebrated this year. Second is a powerful work by the Estonian minimalist composer Arvo Pärt, the most internationally-recognized post-Soviet composer alive today, alongside Sofia Gubaidulina. Written in 1977, Fratres is three-part music without fixed instrumentation, which has been variously interpreted, but violin and piano are the iconic instrument pairing for it. The concert concludes with a work by the Czech composer Antonín Dvořák written in 1893, during his sojourn in New York City as the director of a conservatory.
Ludwig van BEETHOVEN (1770 - 1827) Frühlingssonate (Violin Sonata No. 5 in F-Major), Op. 24 (1801)
Arvo PÄRT (b. 1935) Fratres (1977)
Antonín DVOŘÁK (1841-1904) Sonatina in G major, Op. 100 (1893)
The performance, recorded live at the historic Harvard Musical Association in Beacon Hill shortly before the virtual concert date, lasts an hour and will be followed (3 pm) by a virtual Q&A with the performers on Zoom, moderated by BRAI Executive Director, Anna Winestein, where you can ask questions and converse with them as well as other listeners. Links to the unlisted Youtube page for the concert video as well as the Zoom Q&A will be emailed through Eventbrite to registered attendees 24 hours and 2 hours before the start time of 2 pm. The stream will remain available for some time in case you are unable to watch the streaming premiere with us on the 20th at 2 pm EDT. Registrations received after 12 pm on the 20th will receive the links via email from BRAI shortly before start time.
Your ticket purchases and donations are shared by BRAI and the artists.
STEPHANIE OESTREICH is a violinist and venture investor originally from Berlin, Germany. She has played the violin since age 5 and studied with Reinhold Wolf (concert master of the German Opera Orchestra in Berlin) and Grigory Kalinovsky (assistant of Pinchas Zukerman in New York). Her extensive performing experience as a solo, chamber and orchestral includes concerts with the Boston Philharmonic Orchestra at Carnegie Hall. In the Boston area she has performed with the BPO, the Longwood Symphony Orchestra and the Kendall Square Orchestra. Internationally, she has played at the Salzburg Festival and at the Verbier Festival and in chamber ensembles with members of the Berlin, Vienna, Graz and Essen Philharmonic Orchestras, the Metropolitan Opera Orchestra New York, the German Opera Orchestra Berlin, the Mozarteum Salzburg, the Opera in Graz, the Konzerthaus Orchestra Berlin and the Bavarian State Orchestra. She plays a violin made by Nicola Gagliano in 1727. Stephanie earned her PhD in biochemistry at Harvard Medical School and an MPA at Harvard's Kennedy School of Government. After working for Novartis and Roche in Business Development and Commercial roles, she built up the North American investment arm of the biotech company Evotec and is now a Venture Partner at RA Capital.
HUA YE (JANE) is a pianist born and raised in Urumqi, China (which is near the border with Russia and Kazakhstan). After earning a bachelor's degree in journalism at Hong Kong Baptist University, she moved to the U. S. to pursue her dream of classical music. Studying on full scholarship, Jane earned two M.M. degrees in Piano Performance and Collaborative Piano at Kansas State University and the UMass Amherst, respectively. She now performs as a solo and chamber musician in the Boston area while attending the New England Conservatory under Constantine Finehouse to prepare her DMA auditions in Collaborative Piano. Recent appearances in the Greater Boston audience include the Boston Public Library, Dana-Farber Cancer Institute, Longwood Cricket Club, 2Life Communities Brighton Campus, Belmont-Watertown United Methodist Church, Boston Violin Intensive Festival, Carriage House Violins Masterclass Series, and Groupmuse salon concerts. Her upcoming recording projects include programs with violinist Daniel Kurganov and cellist Sebastian Bäverstam, and a ballet piano music for NYC ballet dancer Eleonora Fae. She also teaches at the Note-Worthy Experience Music Studio and the Cambridge Center for Adult Education and is Marketing and Fundraising Associate at the Cambridge Chamber Ensemble.
BALLETS RUSSES ARTS INITIATIVE is a non-profit organization that fosters international creative exchange in the visual and performing arts and film, with a special focus on the post-Soviet States. BRAI carries out public programs throughout Massachusetts, the East Coast and internationally, and BR360 Member programs in the Boston area.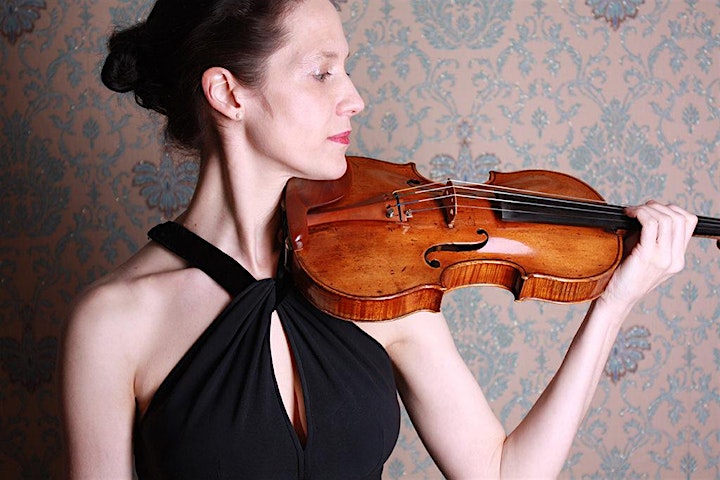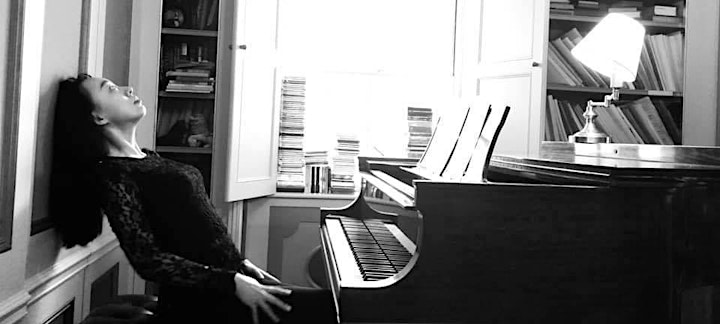 Date and Time
Location
Refund Policy