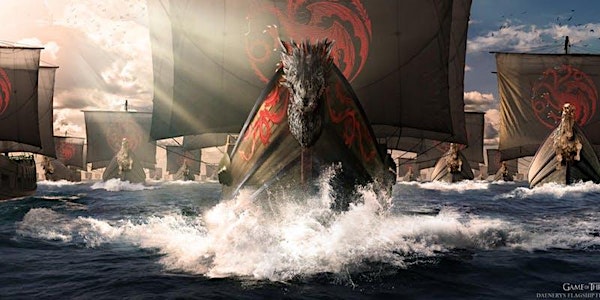 Aegon's Conquest Megagame - A 33 player ASOIAF / Game of Thrones boardgame
When and where
Location
Eastminster United Church - Hurndale Room 310 Danforth Av Toronto, ON M4K 1N6 Canada
Refund Policy
Refunds up to 7 days before event
Description
***As featured on io9, PC Gamer, and WinterIsComing.Net***
After 7 epic runs in the US—plus one in China, one in Finland, and an upcoming run in France—the creator of Aegon's Conquest is bringing it to Toronto for the first time!
AEGON'S CONQUEST is a live tabletop game experience which melds fantasy, strategy, and betrayal like none other!
Players are formed into teams of four, called a House, and assume the roles of the major movers and shakers within eight factions vying for control of Westeros. Each House has its own unique skills and strategies which players must use to leverage themselves into a better position to dominate their enemies. Players will set off to:
- negotiate powerful alliances with other Houses
- delve into forgotten ruins seeking lost relics
- dig up dirt on your allies while their backs are turned to betray them later
- forge the chains of knowledge and advance the capabilities of your house
- manage incoming resources, sellsword company wages, and army supply lines to keep the coffers full
- conquer thy enemies with a powerful military
The game itself plays out like a mash-up of Diplomacy, Settlers of Catan, and Dungeon World. Players are divided up into Tables matching their role in the House, with the Heir running from table to table where they are needed.
The goal is to amass as much power for your house before time runs out. Power is gained by conquering neighboring lands, sieging enemy castles, uncovering ancient relics, and forging strong alliances. Power is lost when a House betrays another by revealing one of their secrets.
And the best part? We'll quickly teach you everything you need to know to excel in your role.
It's chaotic (Chaos is a Ladder!), it's exhilarating, and it's a glorious 6.5 hours of exploration, conquest, and betrayal.
Rules are located here (free download).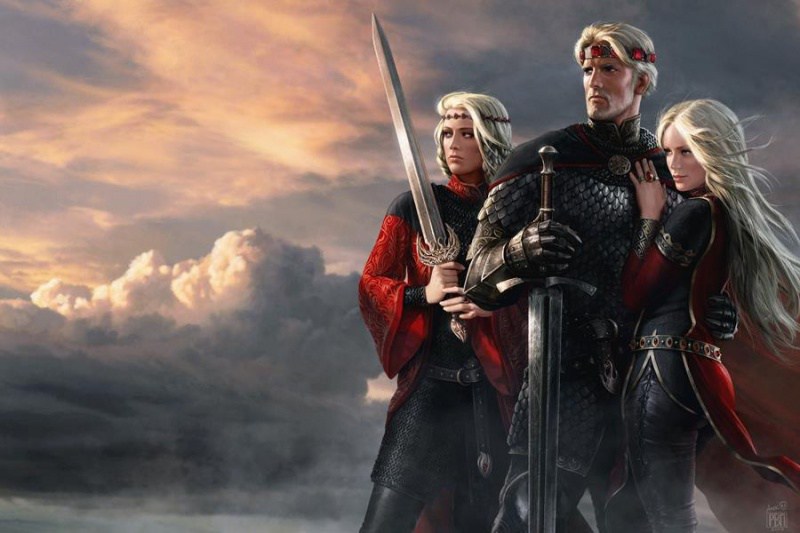 Details on roles:
the mastermind LORD/LADY - Play this role if you want to direct the overall, big picture strategy of your House and be the lynch pin that holds everyone together. You will make and break alliances, barter goods, manage the treasury, and reveal uncovered secrets about other Houses. This role does best with players with good skills in negotiation and diplomacy.

the adventurous HEIR - Play this role if you want to support your teammates and bounce around to different tables as needed each turn. You will boost armies, improve alliances, uncover dirty secrets, and play the only role on your team that can quest after powerful lost relics.This role does best with players with good skills in creativity, knowledge of all other roles, and the ability to juggle priorities.

the studious MAESTER - Play this role if you want to quietly support the rest of your team and covertly hinder the enemy. You will uncover dark secrets, arrange clandestine marriages, find legends of forgotten relics, and forge new links on the heavy chain of knowledge.This role does best with players with good skills in understanding dice probabilities and optimizing choices.
the cunning KNIGHT - Play this role if you want the most tactical experience in the thick of military actions across the face of Westeros. You will lead armies to attack, coordinate supplies, lay sieges, and raze villages to the ground.This role does best with players with good skills in logistics and resource management.
the dutiful NIGHT'S WATCH - Play on this team if you want to act as a supporting force, rooting for the underdog, experiencing all areas of the game, protecting all realms of men from each other. You will also leverage the dirty Secrets of the House Heirs, manipuulating them into taking the black and joining your cause. You will lead armies to attack, coordinate supplies, lay sieges, and raze villages to the ground. You will boost armies, uncover controversial secrets, and quest after powerful lost relics.This role does best with players with good skills in coercion and the ability to sacrifice for the greater good.

Go check out photos and video of two of our last games here!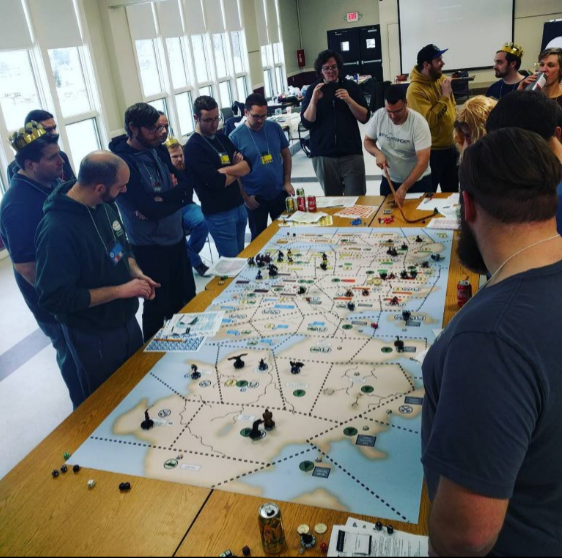 ---
Everything you will need to play the game will be provided. No knowledge of A Song of Ice & Fire or Game of Thrones is required. We will teach you all you need to know to play this game.

The game will last about 6.5 hours with one break in the middle. Sodas and bottled water will be provided, however players are welcome to bring extra food or drinks if you wish.
No alcolholic beverages will be permitted. No food or drink are allowed in the Church Sanctuary.

Safe Space
This event is a safe space. We ask all attendees to be respectful and will not accept behavior or language that is discriminatory or derogatory. We ask attendees to be mindful of their actions and language before, during, and after the event. This event will be a harassment-free event experience for everyone, regardless of gender, gender identity and expression, sexual orientation, disability, physical appearance, body size, race, age or religion. We will not tolerate harassment of event attendees, venue staff or event organizers in any form. Any complaints about behavior within the space will be brought up with the party involved and dealt with appropriately. We reserve the right to exclude anyone who does not respect the rules of the space, or whose behavior does not fit in with our ethos.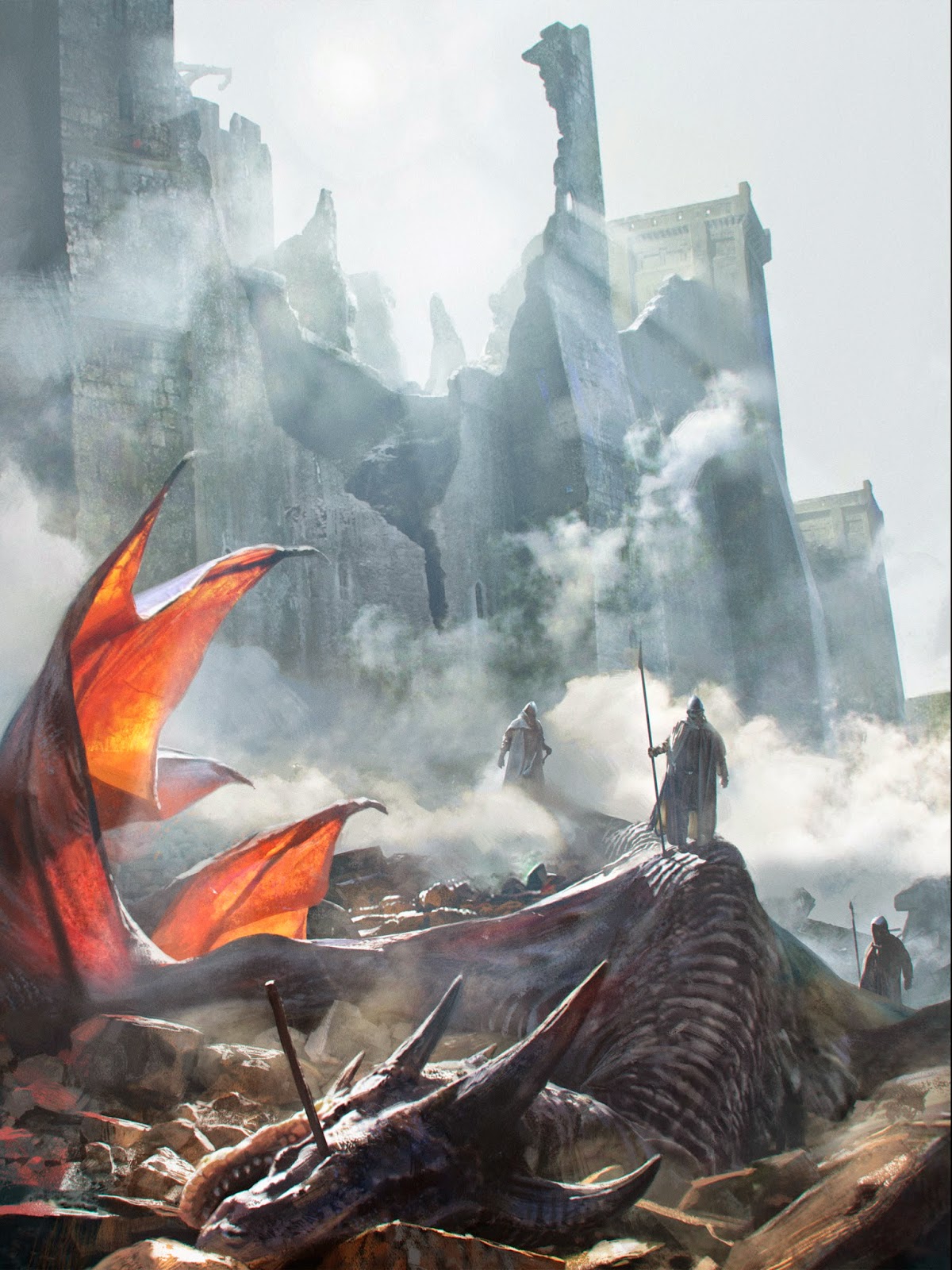 FAQs
Are there ID requirements or an age limit to enter the event?
Nope.
What can/can't I bring to the event?
No booze, please.
No pets, please.
Where can I contact the organizer with any questions?
Please send an email to: ddeadventures@gmail.com
Do I have to bring my printed ticket to the event?
Nah
Can I wear a costume?
Sure! It's not required, but whatever makes this more fun for you is cool with us. Golden crowns will be provided for each House Lord/Lady. We do suggest that, at a minimum, players dress in colors appropriate to their House.

How many players can play on a team?
Each House holds 4 players, and the Night's Watch has a single player.

Do I need to know which role on my team I want before purchasing a ticket?
No. All players will be briefed on the rules at the start of the game, as well as via email a few weeks before the game.
Where do I find the rules?
Here!