AEA Annual Assembly: "Your Voice Matters - Health and Human Services Integration"

Wednesday, February 4, 2015 from 1:00 PM to 4:30 PM (PST)
Event Details
Your Voice Matters -- Health and Human Services Integration
Featuring Keynote Speaker, Charissa Fotinos, M.D., Deputy Chief Medical Officer, Washington State Health Care Authority                                    ,
Panel members to include:
Dr. Eric Murray, President, Cascadia College - Panel Moderator
Sara Levin, Vice President of Community Services, United Way of King County
Teresita Batayola, Executive Director, International Community Health Services
Susan McLaughlin, Health and Human Services Integration Manager for King County
Laura Porter, Senior Director of ACEs Learning Institute, Foundation for Healthy Generations 
The planning and integrating of social services, behavioral health, prevention and medical services is happening NOW in Washington State, King County and here in East King County. Goals of this integration include: improving the care experience of individuals as well as population health outcomes, while decreasing overall costs.
This is an exciting time, yet one that creates many questions. What exists now? How will integration impact the work of service providers and other partners in the community safety net? Come to the Assembly to learn from lead representatives of Washington State, King County, Funders and policy influencers to be informed, to engage in the conversation and to have your voice heard in how this process will best work for our Eastside residents and users of services. 
Please tell others in the community about this important event.
About our Keynote Speaker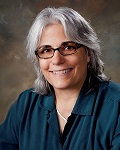 Dr. Charissa Fotinos was named Deputy Chief Medical Officer of Washington State's Health Care Authority in October of 2013. In that position, she serves both Apple Health/Medicaid and the Public Employees Benefits program, as well as sharing her expertise with aging and behavioral health sections of the Department of Social and Health Services. Dr. Fotinos previously was Chief Medical Officer for Public Health Seattle-King County, a position she has held since 2003.
"Dr. Fotinos brings a varied background and a unique set of experiences to the state level with this appointment," said Dr. Daniel Lessler, HCA's Chief Medical Officer. "As a colleague who has worked alongside her on a variety of initiatives, I know her well as a talented and visionary medical officer, with just the mix of abilities we need in this era of health care reform."
Dorothy Teeter, Director of the Health Care Authority, added: "I have known and respected Dr. Fotinos for many years. She has strong knowledge of substance abuse and behavioral family medicine issues that are a focus of our work with today's clients. She will be an excellent addition to a health care team focused on the triple aim: Improved care, better health and efficiencies that lower our costs."
In addition to her work with Seattle-King County, Dr. Fotinos has also worked on Mobile Medical Services with the Metropolitan Development Council in Tacoma, as Medical Director with the Seattle Children's Home Safe Links program, and has been affiliated with both Providence and Swedish Hospitals in addiction recovery programs, clinic operations and as a staff physician. She also serves as a clinical associate professor in the University of Washington Department of Family Medicine.
She received the Martin Luther King Jr. Humanitarian Award in King County in 2008, the Commitment to Diversity and Social Justice Award from Public Health Seattle-King County in 2006, and the Golden Apple Award for Excellence in Teaching in 2005, as well as numerous other community service, mission leadership and volunteer recognition over the years.
She received her undergraduate degree in biology at Denver University, and her M.D. at the University of Colorado Health Sciences Center. She was appointed to fellowships in Health Care Leadership at Brown University and Faculty Development in Family Medicine at the University of Washington.
She holds a Master of Science degree in evidence-based health care from Oxford University, Kellogg College, in England.
About our Panelists
Sara Levin is the Vice President of Community Services at United Way of King County in Seattle, WA. In this role she leads the agency's grantmaking, public policy, planning, and volunteerism efforts. Previously Sara held leadership positions at the City of Seattle Human Services Department and Department of Finance. Prior to her service in City government Sara did direct service at two Seattle nonprofits.
Sara's community volunteer experience includes Board leadership with the Seattle Girls' School, the Crisis Clinic and Street Youth Legal Advocates of Washington. Sara is a 2001 participant in the Marshall Memorial Fellowship, and 2004 Leadership Tomorrow graduate.
Sara has a Master's Degree in Public Administration from the Evans School of Public Affairs at the University of Washington and a Bachelor of Arts Degree in Russian Language and Literature from Reed College in Portland, OR.
Teresita Batayola, Chief Executive Officer of International Community Health Services (ICHS) in Seattle, Washington, leads the state's largest Asian and Pacific Islander non-profit organization providing primary health care services including medical, dental, behavioral health, acupuncture and health education services. Batayola came into health care with a background in economic development, community and international development, and strategic planning.
Batayola is president of the Washington Association of Community and Migrant Health Centers and serves on the boards of the Association of Asian Pacific Community Health Organizations, the Community Health Plan, Community Health Network and the Community Clinic Contracting Network. Batayola is an active spokesperson and public speaker on affordable health care. In 2010, Batayola was named by Seattle Business Magazine as an outstanding leader in healthcare. In March 2012, Batayola received the Betsey K. Cooke Grassroots MVP Award from the National Association of Community Health Centers. In April 2014, Batayola was recognized as a White House Champion of Change for increasing access to health care coverage. She received the Filipino Community of Seattle Lifetime Achievement Award for Community Leadership in November 2014.
Batayola holds a BA in Public Affairs from Seattle University and an MS in Urban Administration from Bucknell University. Twenty leaders, including Batayola, are featured in Teri Citterman's From the CEO's Perspective, Leadership in Their Own Word. She was recently appointed to the Board of Trustees of the Seattle Colleges by Governor Jay Inslee.
Susan Mclaughlin is the Health and Human Services Integration Manager for the King County Department of Community and Human Services which manages a wide range of programs and services to assist the county's most vulnerable residents and strengthen its communities. She provides oversight to activities related to implementation of the Affordable Care Act for the Department as well as a number of transformation and integration initiatives and activities including local implementation of a financial and service delivery integration project for individuals dually eligible for Medicare and Medicaid and current efforts to integrate mental health and substance abuse services under the 6312 legislation as well as the full integration of physical and behavioral health care.
Susan is a Licensed Clinical Psychologist specializing in children, adolescents and families. She has worked in a number of clinical settings including the Inpatient Psychiatric Unit at Seattle Children's Hospital; the Child Study and Treatment Center; and the King County Juvenile Detention Facility. Previously, she was the Children's Mental Health Planner for the King County Mental Health, Chemical Abuse & Dependency Services Division, overseeing planning, program development, evaluation, and cross-system coordination of the publicly funded mental health system for children, adolescents and families in King County Washington.
In this capacity, she provided leadership and direction to the Division for children's mental health services including implementation of best practices, collaboration and coordination with other child serving agencies, quality improvement, and coordination with state wide children's mental health initiatives. She has maintained a private practice providing evaluation and treatment of children, adolescents, and families for the past 15 years. Susan received her BA from San Diego State University and her Ph.D. from the University of California San Diego/San Diego State University Joint Doctoral Program.
Laura Porter directs The Learning Institute at the Foundation for Healthy Generations – a Seattle-based non-profit. She oversees analysis of Adverse Childhood Experience (ACE) and resilience data from Washington youth and adults, and works with local and state leaders to embed developmental neuroscience and resilience findings into policy, practice and community norms.
Working in partnership with Dr. Robert Anda, a co-principle investigator of the ACE Study at the Centers for Disease Control and Prevention, Laura consults with private and public organizations throughout the nation to reduce the high costs of ACE-attributable disease, disability and productivity problems.
Laura is an award winning public servant who is best known for directing systemic improvements to the child and family serving system in Washington. For 17 years Laura worked with Washington State officials and community and Tribal leaders to improve the capacity of communities to improve health and wellbeing for this and future generations.
When & Where

Redmond City Hall
15670 Northeast 85th Street
Redmond, WA 98052


Wednesday, February 4, 2015 from 1:00 PM to 4:30 PM (PST)
Add to my calendar
Organizer
Alliance of Eastside Agencies' mission is to build healthy communities in East King County through a strong human services network by providing a strong voice for Eastside health and human services and by promoting organizational excellence among providers.