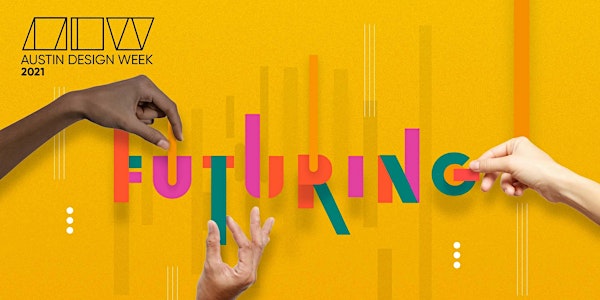 #ADW21: The Future of the Design Agency
Join us for the sixth annual Austin Design Week!
When and where
Location
Funsize 916 Springdale Rd Bldg 4, Ste 101 Austin, TX 78702
About this event
The Future of the Design Agency
Organized by: Funsize
PLEASE NOTE: We will be requiring proof of vaccination at the door for this event.
The growth of product design over the last decade has created a competitive space when it comes to finding design talent. Because design needs are frequently shifting within growing companies, solving the Rubik's Cube of project staffing is often a pain point for organizations with design needs.
The options of full-time hiring, working with individual contractors, or engaging with traditional agencies aren't always ideal. Sometimes companies feel that all three approaches are like trying to force a round peg into a square hole.
It begs a few questions: What is the most efficient and cost-effective way to do design work at scale? How should companies go about finding the right designers for the job? What role do agencies play in this shifting landscape? How do they adapt to serve these needs? How do contractors fit into the equation?
Following the theme "Futuring," our panel will explore the future of the agency-client relationship within the realm of product design, and the unique ways in which two teams can work together to create awesome results.
To gather a range of perspectives, the panel will feature design executives from three local companies (Dell, Atlassian and Realtor.com) and one agency (Funsize). We will explore, at a high level, the shared work we've done together so that attendees can get a glimpse of how these important partnerships could shape the future of the industry.
This workshop is open to everyone, including design leaders and product designers of all levels. Attendees are welcome to stick around for Happy Hour after the panel.
PLEASE NOTE: We will be requiring proof of vaccination at the door for this event.
Moderator:
Mari Chamoun | Partner & COO, Funsize
Speakers:
Joie Chung | Director of Product Design, Realtor.com
Joie is a product design leader currently focused on building a strong design team at Realtor.com to improve the home buying experience to be easier and more transparent for everyone. She enjoys growing talent and mentoring the next generation of design leaders, as well as facilitating a fun and creative environment for designers to do their best work.
Banu Alpay Waldman | Senior UX Principal, Dell Technologies
Banu designed her way through UX, advertising, branding, architecture, and urban planning. With 17+ years of industry experience spread across three continents, she finally found her happy place, leading complex UX projects here in Austin. She is a change agent in her design practice and a counter-intuitive chef at home. Lives in North Austin with toddler, husband, and cat.
Stu Smith | Senior Experience Design Manager, Trello
Stu is a designer, musician, and dad living in Austin, Texas. Across his career in design, he has worked with small business owners, startups, and major corporations to create valuable brand and web experiences. From running his own studio to working in-house, Stu has acquired a diverse perspective on design.
Parking & Transportation:
Onsite parking is available. Be sure to check out our sustainable transportation recommendations. This venue is ADA accessible.
ADW21 Event Information:
The health and safety of our attendees, participants, and greater community is extremely important to us. Please be sure to check out our Health & Safety at ADW21 page for the latest safety updates and policies surrounding in-person events.
You'll be emailed any additional instructions for how to join the event at least 24-hours prior to the event start time. The information will be sent via Eventbrite so please check your spam if you don't see it in your inbox.
Austin Design Week is committed to a harassment-free event experience for everyone. Our Code of Conduct can be found here. We are also committed to creating an inclusive, accessible space. All virtual events will have automated captioning. If you need additional accommodations, please email us at info@austindesignweek.org as soon as possible to let us know.
For the full Austin Design Week schedule, check out austindesignweek.org.