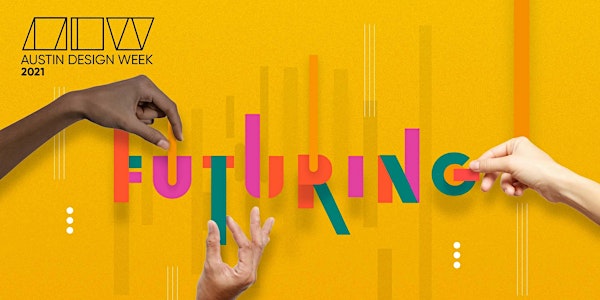 #ADW21: Imagining What's Next for Design Education
Join us for the sixth annual Austin Design Week!
About this event
Imagining What's Next for Design Education
Designers today are often asked to address new kinds of problems at scales quite different from those of the past. However, the vast majority of college design programs still focus on the surface appearance of artifacts, despite declining employment in this type of practice.
Join us for a panel discussion exploring the current state of design education and what some leading practitioners are envisioning for the future.
This event is open to anyone, including designers, educators, and hiring managers.
Moderator:
Nicole Umphress | Education Designer, IBM
Panelists:
Karel Vredenburg | Director, Design Leadership, Culture, & Eminence, IBM & Founding Member of the Future of Design Education Initiative
Liz Gerber | Prof. Mechanical Engineering and Faculty Founder of Design for America, Northwestern University
Tyler Hartrich | Design Faculty Lead, General Assembly
Vincent Brathwaite | Design Leadership Forum Director, InVision
ADW21 Event Information:
The health and safety of our attendees, participants, and greater community is extremely important to us. Please be sure to check out our Health & Safety at ADW21 page for the latest safety updates and policies surrounding in-person events.
You'll be emailed any additional instructions for how to join the event at least 24-hours prior to the event start time. The information will be sent via Eventbrite so please check your spam if you don't see it in your inbox.
Austin Design Week is committed to a harassment-free event experience for everyone. Our Code of Conduct can be found here. We are also committed to creating an inclusive, accessible space. All virtual events will have automated captioning. If you need additional accommodations, please email us at info@austindesignweek.org as soon as possible to let us know.
For the full Austin Design Week schedule, check out austindesignweek.org.