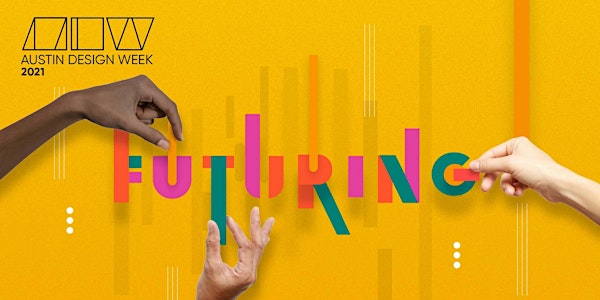 #ADW21: Failing Forward with ATX Fail Club
Join us for the sixth annual Austin Design Week!
About this event
Failing Forward with ATX Fail Club
Organized by: ATX Fail Club
Join us in this interactive virtual workshop where we will delve into a future of big dreams, failure, support, and vulnerability.
We will use interactive prompts, activities, and an online whiteboard to share and learn from each other. Participants will leave with big future visions and an understanding of the interconnectedness between failure, vulnerability, support networks and success.
ATX Fail Club exists to reframe failure as growth and empower more people to persist through setbacks. We can't prevent failure but we give you tools to make it hurt less.
This event is open to anyone who is up for self-reflection and exploring failure.
Jen Figueroa | Co-founder, ATX Fail Club
Jen is a Design Researcher who thinks good design is indistinguishable from magic.
Laura Sepulveda | Co-founder, ATX Fail Club
Laura is a public sector product designer, mom, and dog lover who thinks the ocean and sharks are very cool and is prone to run-on sentences.
Vicky Pridgen | Co-founder, ATX Fail Club
Vicky is an interaction designer in another public sector who thinks fostering doggos = magic.
ADW21 Event Information:
The health and safety of our attendees, participants, and greater community is extremely important to us. Please be sure to check out our Health & Safety at ADW21 page for the latest safety updates and policies surrounding in-person events.
You'll be emailed any additional instructions for how to join the event at least 24-hours prior to the event start time. The information will be sent via Eventbrite so please check your spam if you don't see it in your inbox.
Austin Design Week is committed to a harassment-free event experience for everyone. Our Code of Conduct can be found here. We are also committed to creating an inclusive, accessible space. All virtual events will have automated captioning. If you need additional accommodations, please email us at info@austindesignweek.org as soon as possible to let us know.
For the full Austin Design Week schedule, check out austindesignweek.org.