About this Event
Want to advocate around climate change issues? Want to support local sustainability initiatives but are unsure how?
Build confidence on how to navigate through organizational and governmental "red tape" and learn strategies that get results by attending this training opportunity, sponsored by Zero Waste Saint Paul!
Early bird pricing ends tonight at midnight! Get your tickets for $10 each. Goes up to $15 tomorrow!
Residents from ANY city are welcome to attend this event. You do not need to be a Saint Paul resident to attend.
We have THREE special guests attending this event:
1. State Representative Fue Lee
2. State Representative Rick Hansen
3. State Representative Anne Claflin
Hear how local issues become statewide and learn from them how they've worked with sustainability and climate change advocates to support initiatives at the state level!
Agenda:
12pm-12:30pm: Registration, grab food
12:30pm-12:45pm: Welcome, introductions
12:45pm-1:30pm: Conversation and messaging skills develop an elevator pitch and talking points for small group settings. Possible examples small group activity topics: sustainable to-go packaging, organized trash referendum
1:30pm-2:15pm: Power analysis and targeting figure out where to get the most bang for your buck by leveraging important stakeholders, such as city council members, county commissioners, state representatives, state government leaders, community groups, non-profits, general community members. Possible small group activity: roll-playing different advocacy topics, different community leaders/members
2:15pm-2:30pm: break
2:30pm-3:30pm: Action and the role it plays within context of sustainability issues in Saint Paul, we'll discuss which sustainability issues are ripe for advocacy and what steps could be taken to build and leverage our community power.
3:30pm-4pm: Wrap up, next steps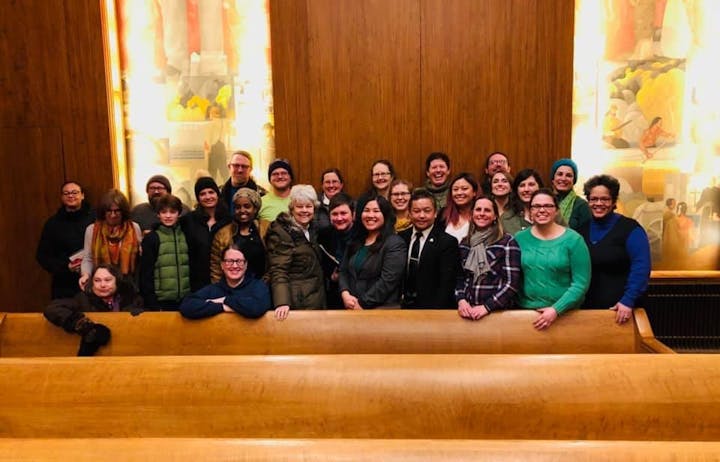 This event is a condensed version of a week-long training offered to community members around the nation, and will be led by State of MN union stewards, leaders and staff. Lead trainer is Dave Kamper, an organizational business agent who oversees state employee union locals at the MN Pollution Control Agency, MN Board of Water Resources and other state agencies.