Description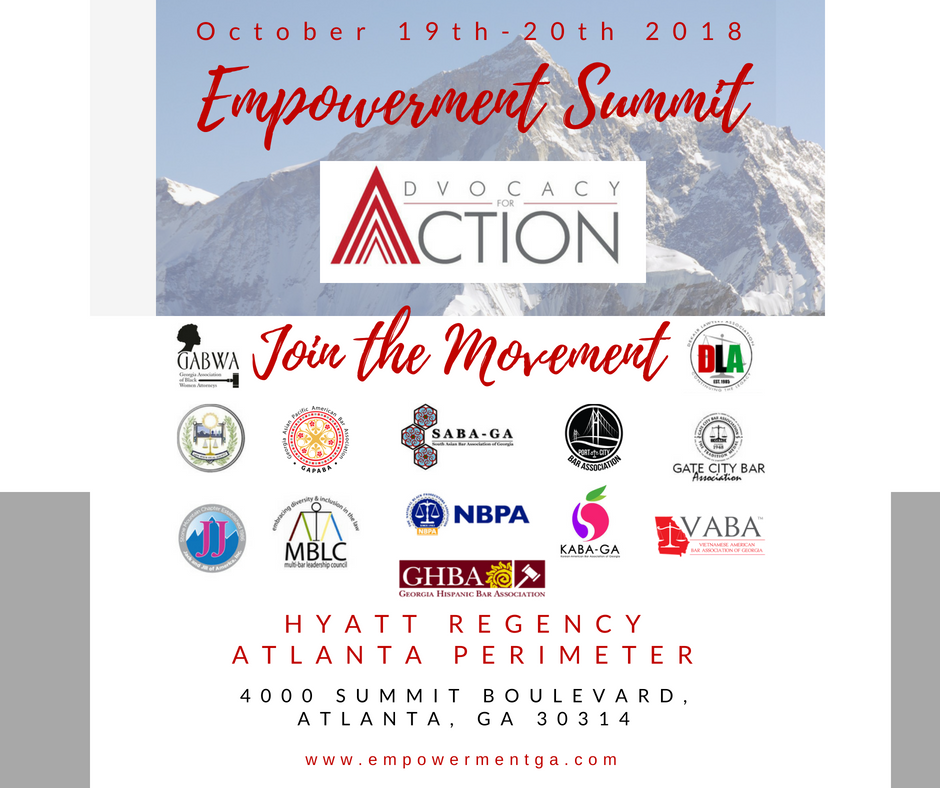 Thank you for joining us for the 2018 Empowerment Summit, the largest gathering of Minority Bar Associations and its members in the State of Georgia. We have two days of enlightening activities and opportunities for you to learn and network together.

By registering for the entire Summit, you will be able to attend every event, including the Casino on the Green reception on Friday, October 19th, up to 4 CLE's, the Justice Never Sleeps Breakfast and the Empowerment Luncheon.

You can register for your hotel room by clicking here or calling 888-421-1442 and ask for the Advocacy for Action, Inc. room block.
Thank you again for being a part of the first Empowerment Summit, we look forward to seeing you in October.