Advocacy 201 - Taking Your Advocacy Efforts to the Next Level
When and where
Location
Pyramid Atlantic 8230 Georgia Ave Silver Spring, MD 20910
Description
Advocacy 201 - Taking Your Advocacy Efforts to the Next Level
John Schratwieser, Executive Director of Maryland Citizen's for the Arts, presents a workshop on advocacy strategies and opportunities that will prepare you for the county's advocacy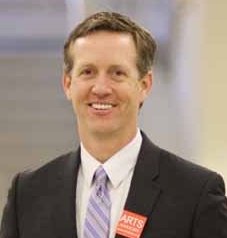 season which begins March 15 with the release of the County Executive's budget.
John is the perfect leader for this workshop. As Executive Director since 2010, John led MCA through several economically challenging years while growing MCA's membership and impact. Today, this 36-year-old advocacy organization has over 10,000 e-advocates and has an active young professionals group, Emerging Arts Advocates (EAA). MCA programs provide advocacy training and professional development for artists and arts organizations, while increasing public recognition and support of the Arts and the role they play in the quality of life and economic vitality of Maryland.
John has more than 20 years experience in the field of arts and non-profit management. Prior to joining MCA, John was Executive Director at the Prince Theatre Foundation in Chestertown on Maryland's Eastern Shore. He also has previously worked at Lincoln Center Theatre in New York and Signature Theatre in Arlington, VA. John received a B.A. from Fairfield University in 1991 and an M.P.A. from The George Washington University in 2005. John has also performed, as an actor and singer, for most of his life, rounding out his understanding of, and affinity for, arts organizations of all shapes and sizes.