About this Event
AdventurUs Women's Escape @ LOGE Leavenworth, WA | June 4-7, 2020
Join us for a special outdoor experience, where adventure, self-care, deep connection, and amazing food all come together.
WHAT MAKES LEAVENWORTH SPECIAL
Escape to LOGE @ Leavenworth is our most intimate AdventurUs Women's weekend, providing outdoor skill-building and the opportunity for solid community building. No more than twelve women will spend the weekend together participating in a carefully curated itinerary of outdoor activities including paddling, rock climbing, and yoga that will challenge and inspire them under the guidance of professional instructors. Geraldine De Braune, Certified Executive Coach and Lead Coach with Steph Jagger's Great Big Journey will be leading workshops throughout the weekend designed for personal reflection and growth.
Leave not only with a deeper connection to the women you will meet, but to yourself. If you are looking for close connections and community with like-minded women this is the event for you.
WHAT'S INCLUDED
Your all-inclusive weekend include all classes and workshops taught by women guides, all the gear needed, a private chef, all food & beverages, movie night, live music, and 3 nights LOGEing.
Once you are onsite pretty much everything is included - and we mean everything. Here's the list:
3 nights LOGEing
All meals - Prepared by Chef and Author Becky Selengut
All beverages including wine & beer
Activities, classes & workshops taught by professional women athletes, guides & instructors: Rock Climbing, Paddling, Yoga, Workshops with Geraldine De Braune, Cooking class with Becky Selengut
Shuttles to off site classes
All equipment necessary for activities, classes & workshops
Premium gift bag
The few things that are NOT included:
Travel to and from the event
Trip Insurance (not provided, but recommended)
Dinner Thursday night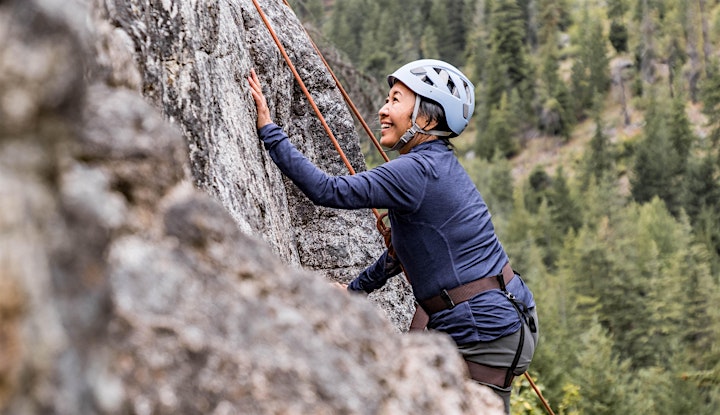 "Some of us were newbies and some of us were seasoned regulars but despite the differences in levels we all thrived together. We laughed non-stop, we showed our vulnerable side and few of us shedded tears. We shared our fears and insecurities, but most importantly we connected with one another. I truly didn't want to say goodbye when it was time to go." Ali, Leavenworth Participant
THE FOOD
We definitely need to talk about the FOOD! Seattle based chef, teacher, and author Becky Selengut will be your private chef for the weekend. She will be onsite through the weekend creating culinary delights that you will remeber forever. One of the Friday activities will be a Pacific Northwest themed cooking class demo resulting in a group made dinner. Attendees will also get to choose one of Becky's signed cookbooks to take home!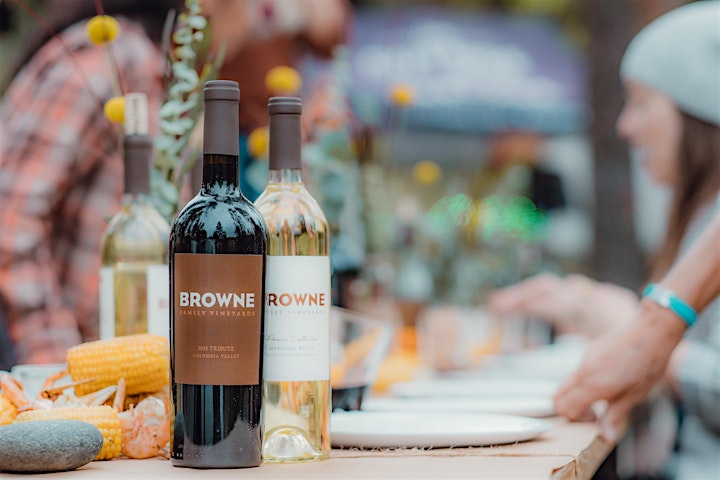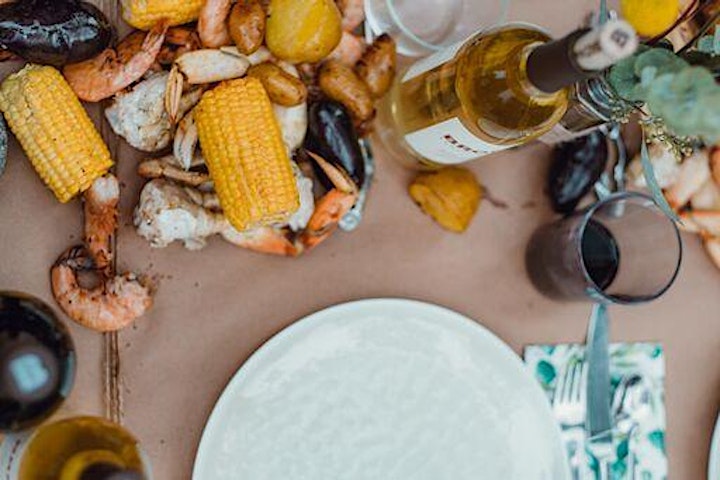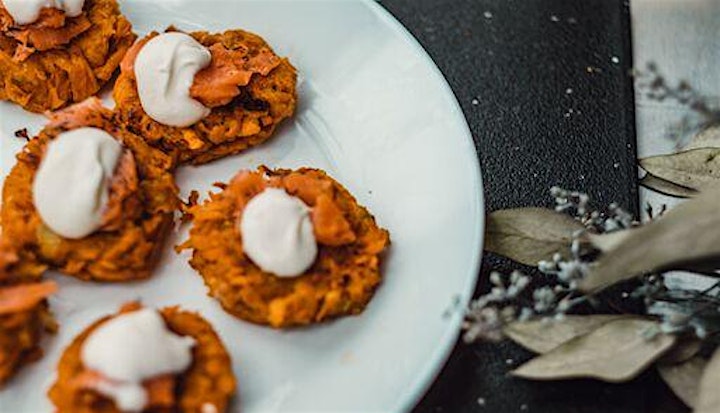 THE LOCATION & LOGEing
The quaint Bavarian town of Leavenworth, WA is a recreation gem known for world-class rock climbing and paddling, scenic hiking, mountain biking, white water rafting, and more. Leavenworth is easily accessible from the west coast via US Highway 2, and the drive through the Cascades has been voted as one of the most scenic drives in the US. LOGE Leavenworth is located just two and a half hours from the Seattle airport (SEA) or 3 hours from the Spokane airport (GEG).
Cabins: Enjoy your own cabin with a deck overlooking the river. Cabins offer a private experience where you can enjoy peace and solitude while also being on property close to all the activities.
Hostel: The hostel has a modern kitchen, comfy living room, shared bathroom, and space for gear storage. There are 4 bunks per room for a cozy camp like experience. Relax on the deck with a river view. Meals and workshops take place in the hostel common area.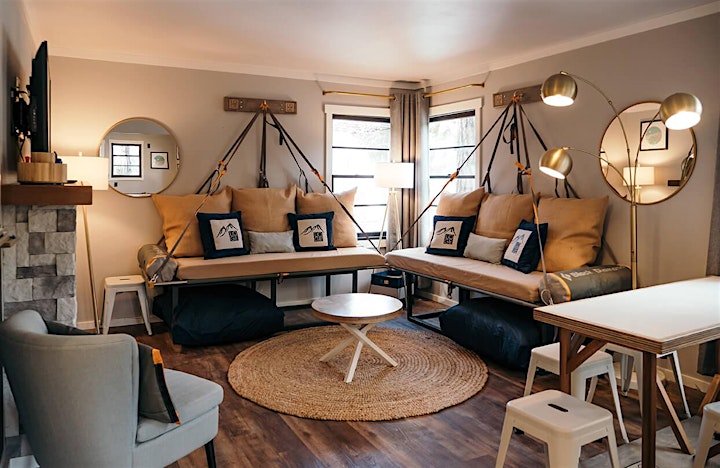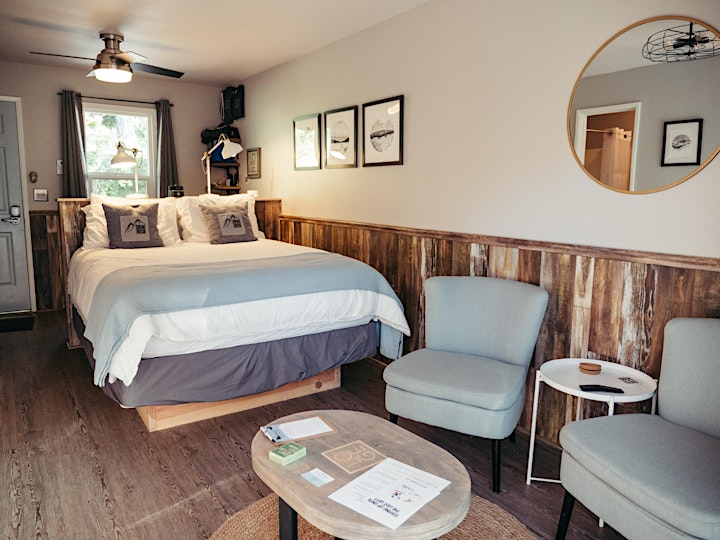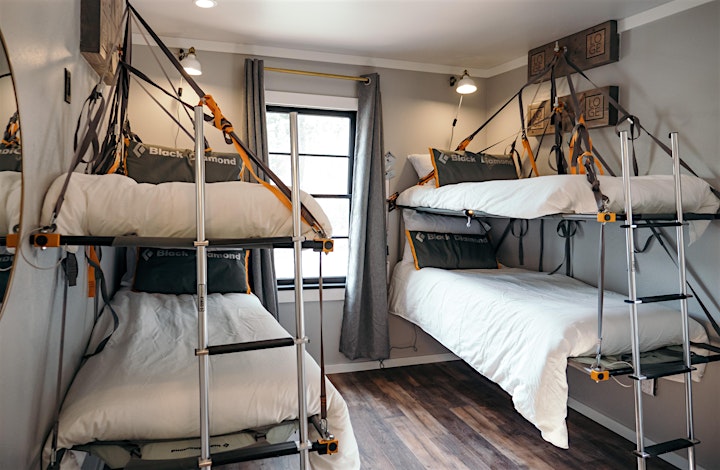 SCHEDULE OVERVIEW:
THURSDAY
Evening Check-In
Campfire Chillin' and S'mores
Dinner on own
FRIDAY
Breakfast
Paddling
Workshop with Geraldine De Braune
Lunch
Workshop with Geraldine De Braune
Happy Hour + Cooking Class
Dinner
Movie Night
Campfire Chillin' and S'mores
SATURDAY
Breakfast
Rock-Climbing
Lunch
Workshop with Geraldine De Braune
Happy Hour
Dinner
Live Music
Campfire Chillin' and S'mores
SUNDAY
Breakfast
Yoga
Closing Workshop with Geraldine De Braune
Event Ends at Noon on Sunday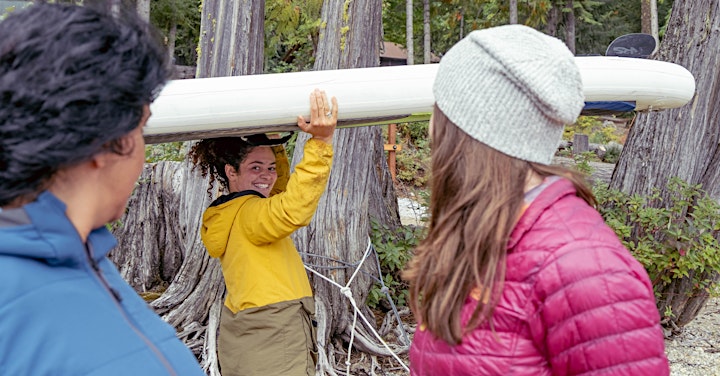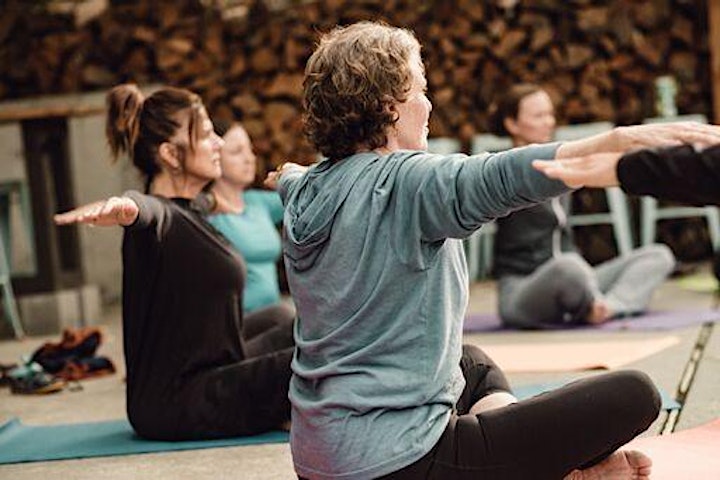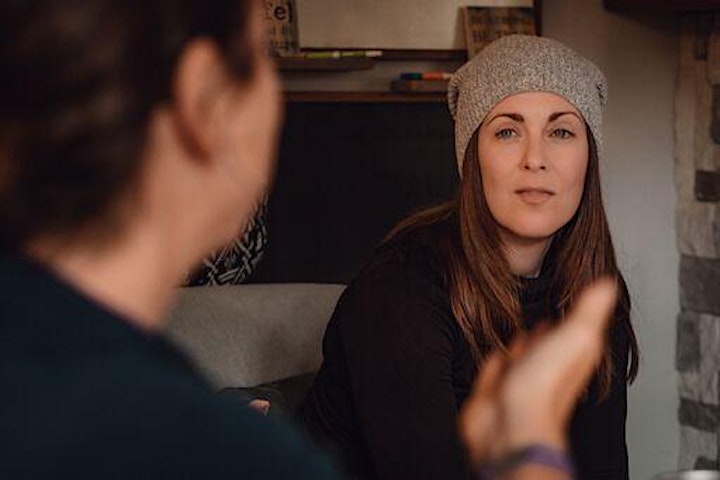 FAQs:
Do you offer payment plans?
YES! Easy monthly Payment Plans are now available for the entirety of your Escape ticket purchase at Eventbrite. To pay via Payment Plan, select your tickets on this page and then at the payment screen select "Affirm" as your payment method (instead of a credit card) before clicking checkout. Select Affirm instead of credit card. You will then be taken to the Affirm website to complete your purchase. When you use Affirm to buy tickets to an AdventurUs Women Escape on Eventbrite, you'll go through a quick application process. Affirm provides a real-time credit decision and, if approved, allows you to choose between 3 or 6 monthly payments (rates from 10-30% APR)*. Have questions? Check out Affirm's FAQs for more details: affirm.com/faqs/
Do you offer scholarships?
At this time we do not have scholarships for our Leavenworth Escape.
Do you offer discounts?
To receive a $50 VIP Discount Code join our mailing list and get a discount code for an additional $50 off the ticket price. Sign up at AdventurUsWomen.com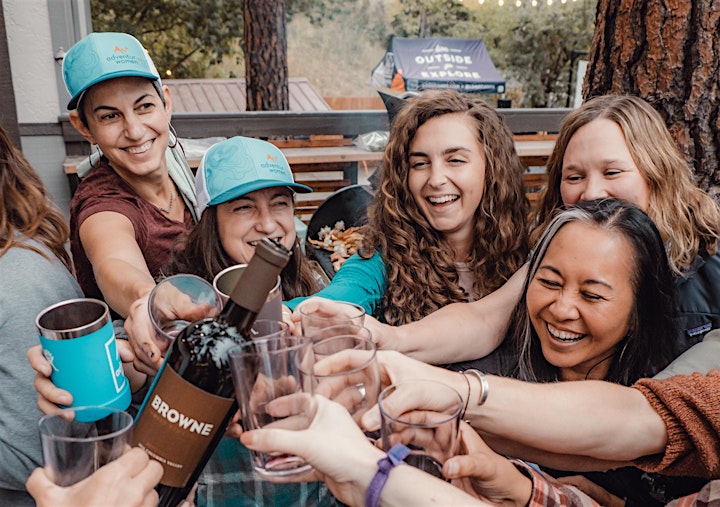 ABOUT THE ESCAPES
Outdoor activities can be intimidating if not impossible to try alone or without an experienced teacher. That's why we've created AdventurUs Women Escapes - to build safe, encouraging spaces for women to try outdoor activities under the careful guidance of skilled instructors. Our adventure weekends are perfect for women with minimal to no experience and provide an opportunity to make friends and have fun!
ABOUT ADVENTURUS WOMEN
AdventurUs Women is a women-led company dedicated to providing the opportunity for women of all ages and backgrounds to learn and experience outdoor activities in beautiful environments. Confronting the reality that outdoor activities can be intimidating if not impossible to access on one's own, AdventurUs Women strives to create safe learning environments that encourage friendship and skill building while connecting with nature in iconic locales. For more information visit us at www.AdventurUsWomen.com
ABOUT LOGE CAMPS
LOGE Camps inspire people to Live Outside, Go Explore! Based on a community-centered lodging model, we get people out of their rooms, engaging with each other, sharing stories, and connecting with the local community. We believe community plays a huge role in people's lives and their adventures, and created LOGE Camps to be much more than just a place to stay the night. www.logecamps.com