Join us for some Rocky Mountain summer fun! All-inclusive outdoor weekends created by women for women.
About this Event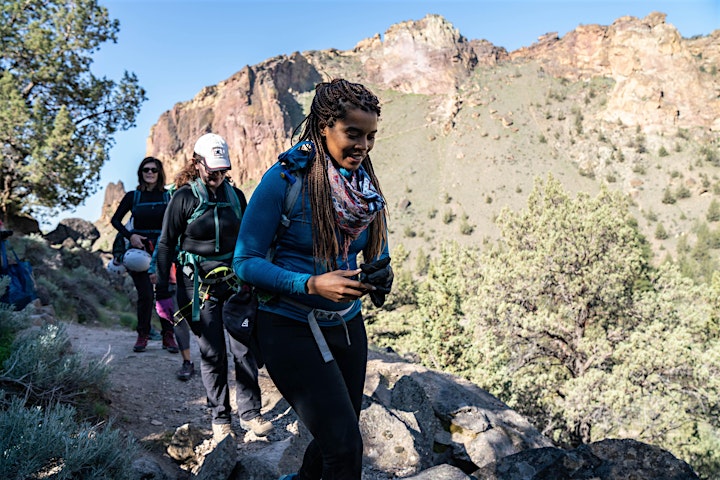 AdventurUs Women's Escape in Boulder, CO | June 24-27, 2021
All-inclusive weekends include all classes and workshops taught by women guides, all the gear needed, all food & beverages, evening entertainment, and on-site lodging.
Please read our COVID updates and Cancellation Policy on our FAQ page before registering.
WHAT MAKES BOULDER SPECIAL
Our summer Escape brings us to the laid back town of Boulder, CO. This town is a favorite of outdoor enthusiasts. Set among the backdrop of the dramatic sandstone slabs of the Flatirons and the snow-capped peaks of the Rocky Mountain, it's easy to see why this charming town has been dubbed "the city nestled between the mountains and reality."
Boulder is conveniently located less than an hour from Denver International Airport (DEN).
HEAR ABOUT THE ESCAPES FROM PAST ATTENDEES
WHAT'S INCLUDED
Your all-inclusive weekend includes all classes and workshops taught by women guides, all the gear needed, all food & beverages, evening entertainment, and 3 nights lodging.
Once you are onsite pretty much everything is included - and we mean everything. Here's the list:
3 nights Lodging
All meals - Prepared by a local catering business
All non-boozy beverages
Activities, classes & workshops taught by professional women athletes, guides & instructors: Hiking, Yoga, Wellness Workshops Mountain Biking, Backcountry Skills Classes, Rock Climbing, and more.*
All equipment necessary for activities, classes & workshops
Welcome gift bag
The few things that are NOT included:
Travel to and from the event
Trip Insurance (not provided, but recommended)
Dinner Thursday night
Transportation to off-site activities (due to COVID)
*Please note we will not be offering paddling at this location.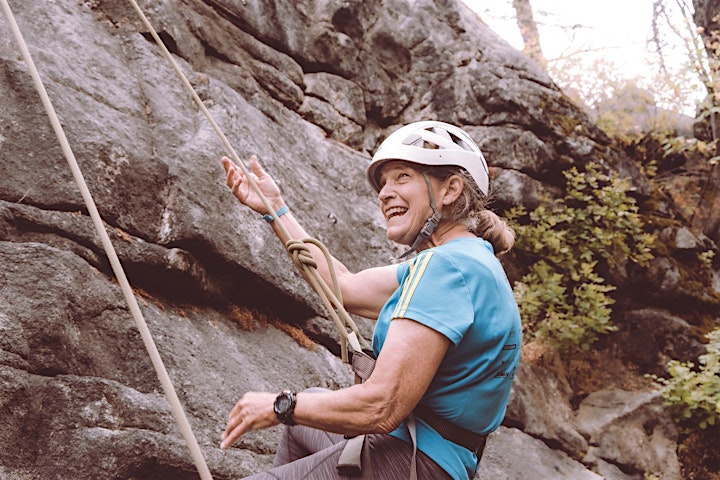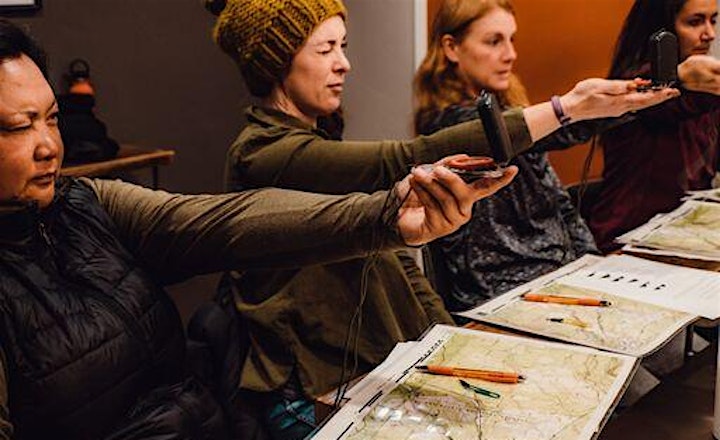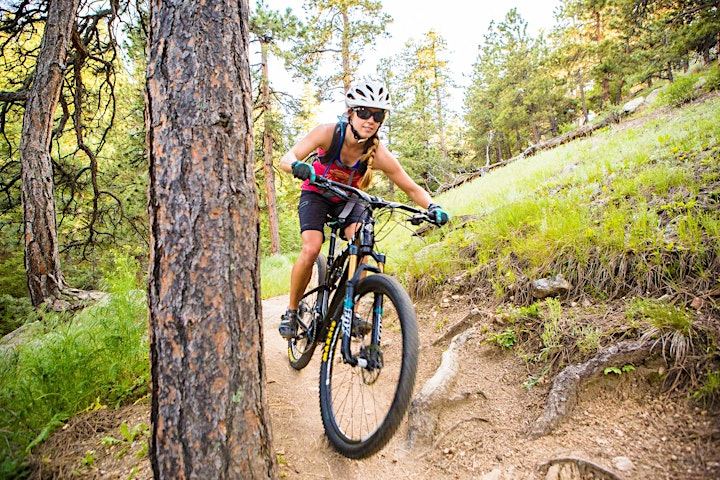 "Let me tell you about the AdventurUs Woman: First & foremost, she is brave. Because it takes a lot of fucking balls to show up to an event like this! To carve out time for ourselves, to show up when you don't know anyone, to participate & be present... that's bravery." Brie K., Bend Particpant Find the full post here.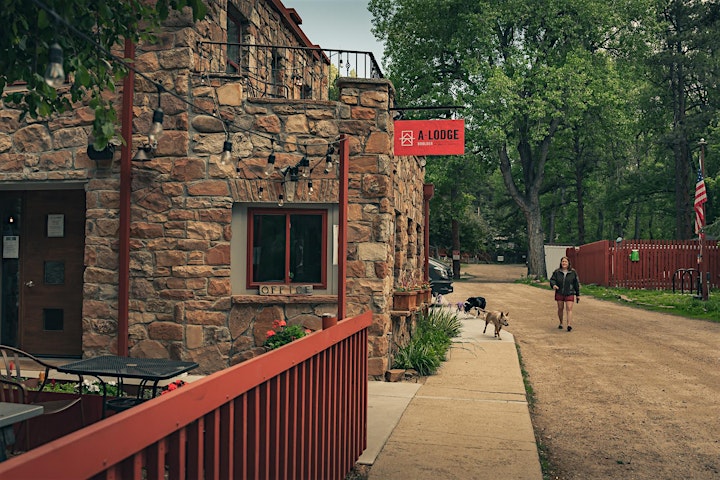 LOCATION & LODGING
Nestled at the base of the Rocky Mountains, we will celebrate summer creekside at A-Lodge. Boulder is world famous for its rock climbing, boasts some ofthe best mountain biking in Colorado, and had endless trails and waterways. Anglers from all over the world travel to the lakes and streams of Colorado to try and tame some of the legendary Cutthroat Trout in the idyllic scenery of the Rocky Mountains.
Queen Singles: Our single occupancy rooms feature a single King or Queen bed.
Double Queens: SAME HOUSEHOLDS ONLY. Due to current COVID policies double occupancy is only availabe to members of teh same household.
DIY Camping: Sleep under the stars amongst the trees on your private tent platform. Campers need to be prepared to carry their gear a short hike uphill to the camping area. There is access to a bathroom just a short walk away and animal-proof lockers are available nearby to store all scented items. Camp Hosts will be availabe to help first time campers.
Camper Van Spots: Have your own RV or camper van? We've got a spot for you! There is access to a bathroom just a short walk away and there are no hookups. Please note: Camper can in picture is not included in price, but can be rented directly from A-Lodge.
📍A-Lodge is located on lands of the Arapaho, Cheyenne, and Ute Tribes.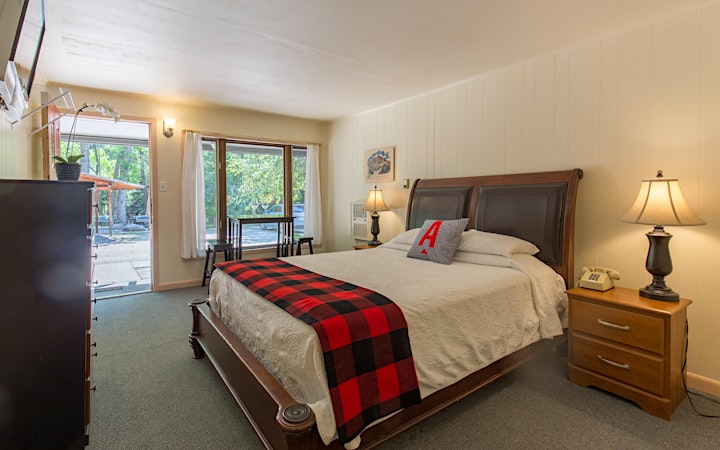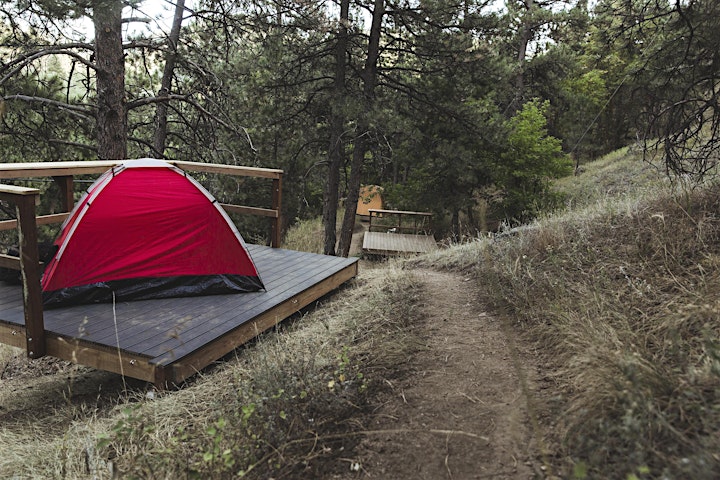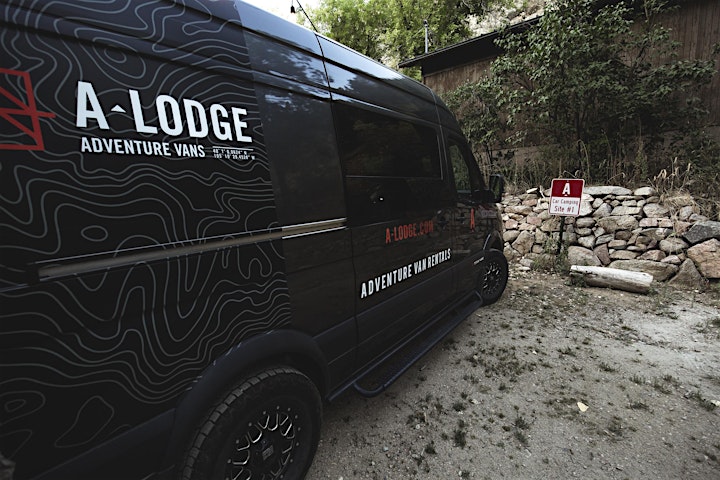 SAMPLE SCHEDULE:
THURSDAY
4-10 pm Check-In
7-10 pm Campfire Chillin'
8 pm Welcome Gathering
FRIDAY
7-8 am Breakfast
8-12 pm Activities / Classes
11:30 am-1 pm Lunch
1-5 pm Activities / Classes
5-6 pm Happy Hour
6-7 pm Dinner
7-10 pm Campfire Chillin'
SATURDAY
7-8 am Breakfast
8-12 pm Activities / Classes
11:30 am-1 pm Lunch
1-5 pm Activities / Classes
5-6 pm Happy Hour
6-7 pm Dinner
6-8 pm Live Music
7-10 pm Campfire Chillin'
SUNDAY
7-8 am Breakfast
8-12 pm Activities / Classes
12 pm Official Event Closing Ceremony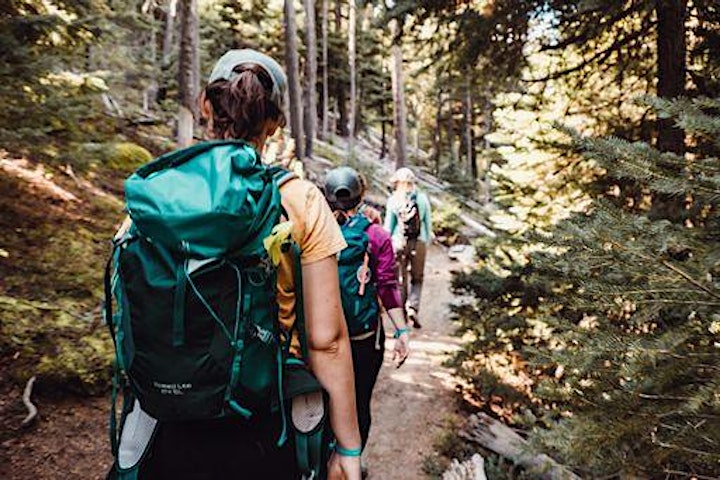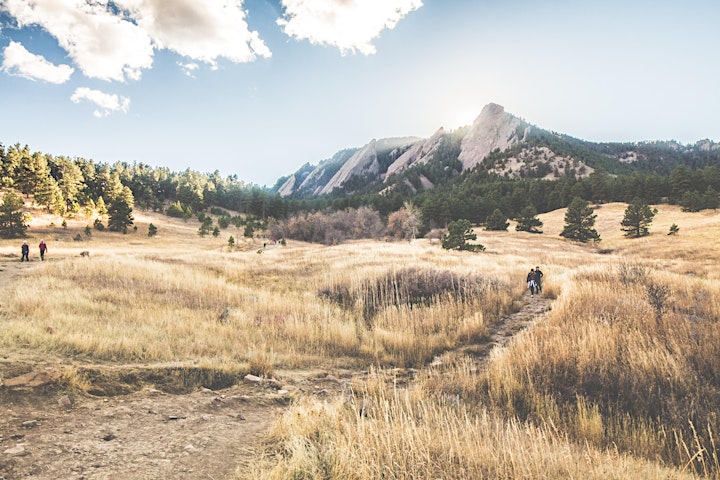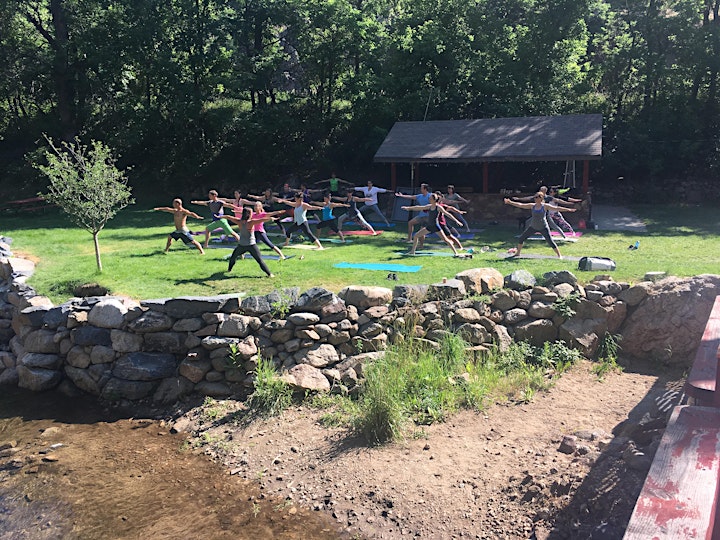 FAQs:
Do you offer payment plans?
Eventbrite is no longer offering payment plans and we know this was helpful to folks for budgeting reasons. If you are in a situation that requires a payment plan contact us at info@adventuruswomen.com (putting 'Payment Plan' in the subject) and we will work with you on a custom option.
Do you offer scholarships?
At this time we do not have scholarships for our Escapes, but we hope to at a later date.
Cancellation Policy
If the Participant cancels 61 or more days before the Activity, they shall receive a full refund minus a 10% cancellation fee;
Within 31-60 days before the Activity, a 50% refund will be given;
Within 30 days of the Activity, there are no refunds given, no exceptions
To ensure your Escape experience is unforgettable much of our planning is finalized in the months leading up to your Escape weekend. Scheduling of guides, permits, class locations, food planning, goodie bags and all the little things that make of our events great get finalized manually. Cancellations within this window occur costs that we cannot recoup. Last minute cancellations within 30 days are even harder as we often cannot fill the vacated spot on short notice. Our cancellation policy ensures the best possible experience for everyone.
Please note: If you have booked an Escape that is cancelled due to Force Majeure (including the COVID-19 pandemic) you will receive a full 100% credit to use towards an alternative event with the same value with a date in the current or next calendar year. This travel credit will be automatically applied to your reservation. No financial refunds will be issued for any reason.
We strongly recommend purchasing trip protection.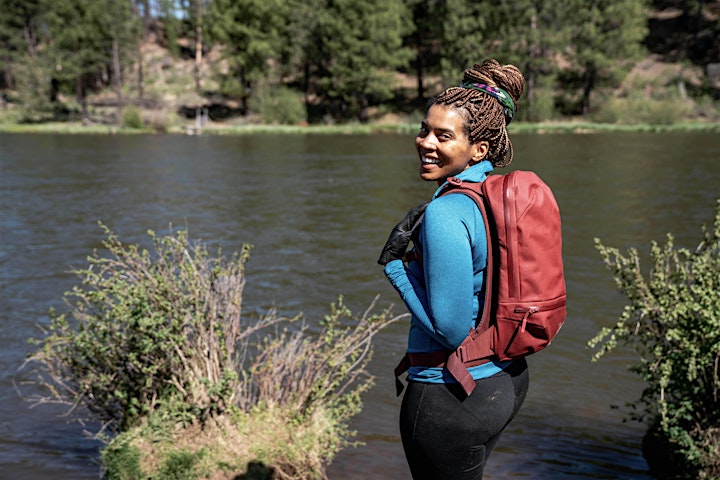 ABOUT THE ESCAPES
Outdoor activities can be intimidating if not impossible to try alone or without an experienced teacher. That's why we've created AdventurUs Women Escapes - to build safe, encouraging spaces for women to try outdoor activities under the careful guidance of skilled instructors. Our adventure weekends are perfect for women with minimal to no experience and provide an opportunity to make friends and have fun!
ABOUT ADVENTURUS WOMEN
AdventurUs Women is a women-owned and led company dedicated to providing the opportunity for women of all ages and backgrounds to learn and experience outdoor activities in beautiful environments. Confronting the reality that outdoor activities can be intimidating if not impossible to access on one's own, AdventurUs Women strives to create safe learning environments that encourage friendship and skill building while connecting with nature in iconic locales. For more information visit us at www.AdventurUsWomen.com
ABOUT BOULDER ADVENTURE LODGE
Boulder Adventure Lodge, commonly know as A-Lodge, was created with the goal to give you access to the best outdoor adventures that Boulder has to offer, with the best rustic accommodations near town. This led the team to build A-Lodge around three principals: Access, Adventure, and Amenities.
Whether you're climbing, fishing, skiing, cycling, hiking, or taking in the town, A-Lodge offers instant access to all your favorite adventures and the right amenities to come home to after an exciting day off the beaten path. For more information visit https://a-lodge.com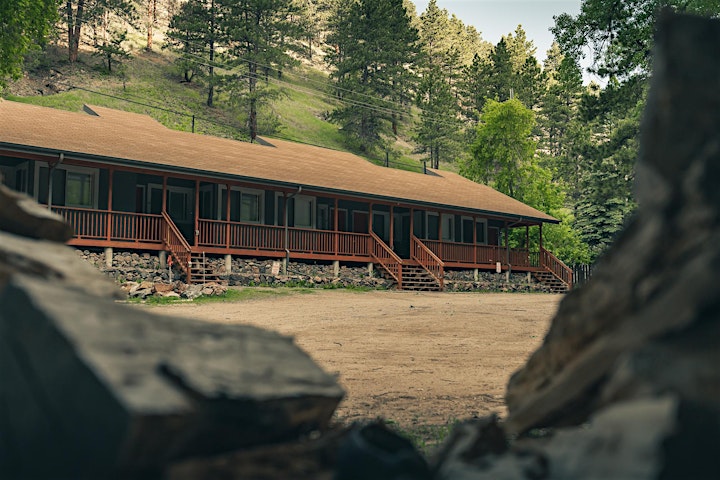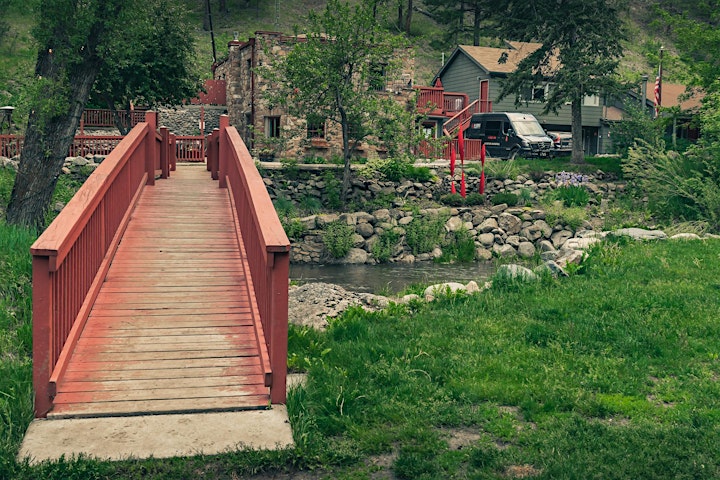 BOULDER ADVENTURE LODGE HISTORY
This beautiful property hasn't always been the mecca for climbing and mountain biking that we know today. Before the Colorado gold rush of 1859, Boulder Canyon was fertile hunting grounds for the South Arapaho Indians, led by the infamous Chief Niwot, or Left Hand. In the fall of 1858, along the banks of Boulder Creek, not far from where the A-Lodge sits today, the South Arapaho encountered early prospectors. It is during this first meeting that Chief Niwot spoke of the Curse of the Boulder Valley: "People seeing the beauty of this valley will want to stay, and their staying will be the undoing of the beauty." Chief Niwot was a total badass, no wonder they named a brewery, a canyon, and a town after him!
Initially, Niwot made an uneasy peace with the white settlers, but tensions rose as more prospectors arrived. This growing tension culminated in 1864 with the Sand Creek Massacre, where 70–163 Native Americans, about two-thirds of whom were women and children, were killed by the Colorado Volunteer Cavalry. That same year, construction began on a road from Boulder to Central City. By summer of 1865, the road reached the mouth of Fourmile Canyon and the first settlement was established at the junction with Boulder Canyon, where the A-Lodge sits today.
The Boulder Adventure Lodge began its history as the Wagon Wheel Lodge where in June 1945 Mabel Eve Cole purchased the property. Mabel was married to Ira Albert Cole and together they created and operated the Wagon Wheel Lodge from 1946 until 1962.
In 2014, Asa Firestone & Kris Klauber with investment from the Firestone Family purchased the property. Asa & Kris renamed the lodge to the Boulder Adventure Lodge (A-Lodge for short) with the vision to appeal to outdoor adventure enthusiasts. They added a hostel room, renovated the historic stone building and added several other amenities to the property.