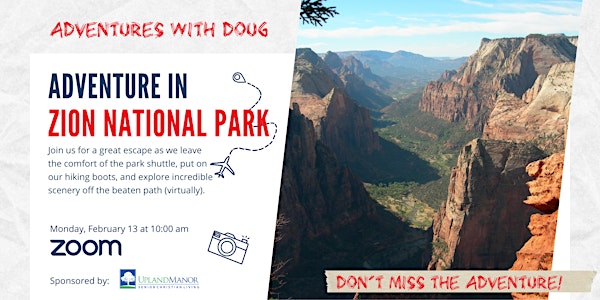 Adventures with Doug: Adventure in Zion National Park (Zoom)
Virtual Zoom Tour of Zion National Park guided by Doug.
About this event
Zion National Park's massive and beautiful sandstone walls in southern Utah stun all who venture into this amazing canyon. Join us for a great escape as we leave the comfort of the park shuttle, put on our hiking boots, and explore incredible scenery off the beaten path.   Our slide show adventure, filled with fun stories and fascinating facts, will take us beyond where the trails end to see such fantastic and dramatic venues as The Narrows, Observation Point, Hidden Canyon and the famous Angel's Landing.
Sponsored by Upland Manor.