Adventures in Cocktail Gardening with Amy Stewart, author of The Drunken Botanist
About this event
Edible gardening doesn't just put food on the table—it puts a drink in your hand, too. Join Amy Stewart for a talk on designing a cocktail garden that does double duty as a productive space to grow edibles, and a location for your next party.
We'll cover the most worthwhile cocktail-friendly plants to grow: Learn which variety of mint flavors authentic Cuban mojitos, discover patio-sized fruits for punches and smashes, and find out why growing your own celery for a Bloody Mary brunch is totally worthwhile.
We'll look at examples of beautifully-designed cocktail gardens and outdoor bars, and innovative ideas for extending the season indoors.
You'll also learn secrets to mixing great drinks and creating your own botanical infusions.
This is a live virtual talk with a slide show and plenty of time to answer all your cocktail gardening questions.
This event will be live-captioned using Zoom's automated captioning service.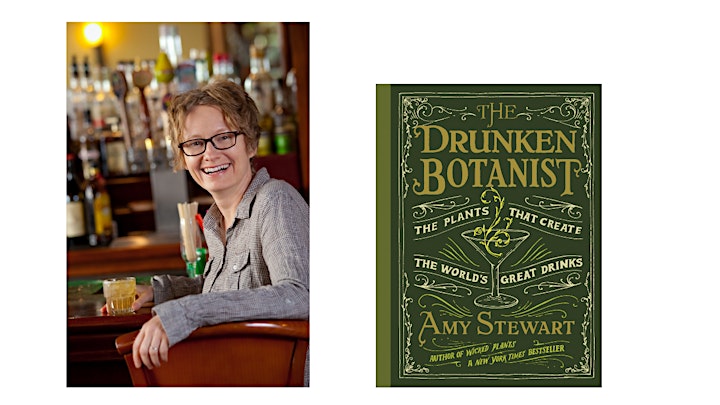 Amy Stewart is the author of the New York Times bestselling The Drunken Botanist: The Plants that Create the World's Great Drinks. The Drunken Botanist won the International Association of Culinary Professionals award, the Northern California Book Award, and has gone on to become one of the most influential cocktail books of the last decade.
The New York Times said, "Amy Stewart has a way of making gardening seem exciting, even a little dangerous... Ms. Stewart is once again out to show the sexier side of the garden, this time linking plants to alcoholic spirits....Plants aren't limited to the realm of garden clubs and botanists, the author reminds us; they can get out and party on a Saturday night."