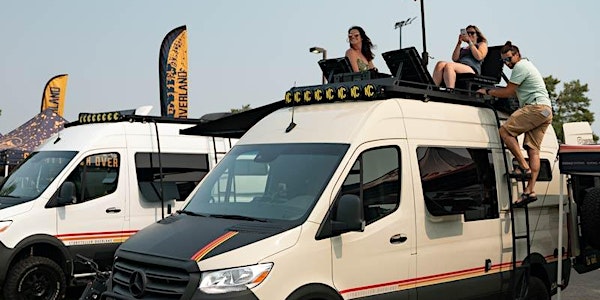 Adventure Van Expo Chattanooga
The Adventure Van Expo takes place at the East Ridge Park
When and where
Location
Camp Jordan 323 Camp Jordan Parkway East Ridge, TN 37412
About this event
The Adventure Van Expo is a consumer show/festival open to the public based on adventure vans, 4x4 rigs and the gear that makes it all happen. There will be activities, food, beer fun and camping! Open house vans and demonstrations. Use the campground as base to go skiing or mtn biking. See killer van builds by: Outside Vans, Nomad Vanz, OVP, accessories by: Roambuilt, Terrawagen, Aluminess, Scheelman-seats, Flat Line Van Co. and more! Plan on arrival after 2PM.
We have yoga, ebike demos, kids crafts, talks, festivities
To camp you MUST buy a pass. Camping gets you into the show too. A day pass is $10 good all weekend.
Just like a music concert there are no refunds.