Adventist University Speaker Series: Faith and Loss with Philip Yancey
Actions and Detail Panel
Adventist University Speaker Series: Faith and Loss with Philip Yancey
Thu, April 6, 2017, 7:00 PM – 9:00 PM EDT
Description
Almost every day we see horrific acts of violence and loss of life in some part of the world. The slaughter of 49 people and the wounding of 53 others at the Pulse nightclub shooting shocked the Central Florida community, bringing this very close to home. Devastating, seemingly random, events like this can challenge our faith in God and humanity.
Each one of us must face some form of tragedy and death within our lifetime. Where can we find answers and comfort? How do we respond to great loss? Is faith still relevant in today's fractured world? The ADU's Colloquium Series on Faith and Loss explores answers to these questions and more.
Adventist University of Health Sciences has invited leading authorities on faith and loss to open this topic for the Central Florida community through five unique seminars during their 2016-2017 school year.
Philip Yancey with be the final speaker in this poignant series on Faith and Loss.
---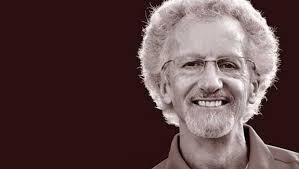 ---
Philip has written over twenty-five books, including Where Is God When It Hurts, Prayer: Does It Make Any Difference? and Disappointment with God. The books have won thirteen Gold Medallion Awards from the Christian Publishers Association and have sold more than fifteen million copies in English, as well as being translated into forty languages. Christian bookstore managers selected The Jesus I Never Knew as the 1996 Book of the Year, and What's So Amazing About Grace? received the same award in 1998. Among his most recent books are The Question That Never Goes Away and Vanishing Grace: What Ever Happened to the Good News?

Please join us for our final discussion on a topic that affect each of us!