Adventist University Speaker Series: Faith and Loss with Lucy Kalanithi
Description
Due to overwhelming demand for this event we have changed the location to allow more people to attend. Dr. Kalanithi will be speaking at Church on the Drive in Orlando.
If you're having trouble viewing this page or registering while using Internet Explorer, try switching to a different browser.
Each one of us must face some form of tragedy and death within our lifetime. Where can we find answers and comfort? How do we respond to great loss? Is faith still relevant in today's fractured world? The ADU's Colloquium Series on Faith and Loss explores answers to these questions and more.
Adventist University of Health Sciences has invited leading authorities on faith and loss to open this topic for the Central Florida community through five unique seminars during their 2016-2017 school year.
Join us as we talk with Dr. Lucy Kalanithi.
---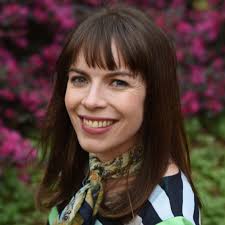 ---
Lucy is the widow of the late Dr. Paul Kalanithi, author of the #1 New York Times bestselling memoir, When Breath Becomes Air, for which she wrote the epilogue. An internal medicine physician and faculty member at the Stanford School of Medicine in Palo Alto, CA, she completed her medical degree at Yale. We look forward to hearing her perspective on the University Colloquium topic, Faith and Loss.