Event Information
Location
Our Lady of Grace Catholic Church-Parish Life Center
2203 West Market Street
Greensboro, NC 27403
Description
Let us prepare our hearts for the coming of Our Lord...
Advent by Candlelight is a beautiful evening that brings together women ages 18 and older to focus on the true meaning of the Blessed Season. Each table is thoughtfully set and decorated around the Advent Candle Wreath. During the night you will hear two presentations on Advent preparation, share a warm drink and dessert with friends and enjoy a festive spirit!
~ Advent candles and other items will be available for sale. ~
Theme: "Forming Missionary Disciples"
Opening prayer and blessing: Fr. Paul Buchanan, Pastor, Our Lady of Grace
Reflection: Mary Queen of the Apostles - by Lucy Honner, Consecrated Regnum Christi Woman
Talk: Mary Magdalene Apostle to the Apostles and Magdala Project - by Jennifer Ristine, Consecrated Regnum Christi Woman
~ A "Love Offering" will be accepted to support the presenters and event preparation. ~
About our presenters:
Lucy Honner, CRC is the director of the Regnum Christi Spirituality Center, an online resource for innovate ways to evangelize the digital continent. She is originally from Adelaide, South Australia where she worked professionally as an architect. In 1997 she felt drawn to dedicate a year of service to the Catholic Church through missionary work with Regnum Christi in the United States. The following year Lucy experienced God's call to dedicate her life to serving Christ and others as a consecrated member of Regnum Christi. She received her degree in education and religious sciences, and since 1998 has exercised her apostolate as a speaker, spiritual director and retreat director for Regnum Christi throughout North America, including Washington DC, Minneapolis, MN, Atlanta, GA, Denver, CO and San Jose, CA. She currently resides in Bethesda, MD.
Jennifer Ristine, CRC has been Consecrated since 1997. She is currently stationed in the DC area serving as a contributor for the RC Spirituality Center. She obtained her Masters in Theology from Catholic Distance University. Jennifer was a professor in Mater Ecclesiae College from 2003-2014. From 2014 to 2018 she served in Magdala, Israel as Director of Magdalena Institute, Visitors' Center Coordinator, and Media Spokesperson. She is the author of "Mary Magdalene: Insights from Ancient Magdala".
Questions? Contact Kate Boschini at regnumchristitriad@gmail.com or (336) 430-8856
---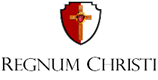 www.rcgreatercharlotte.org


Date and Time
Location
Our Lady of Grace Catholic Church-Parish Life Center
2203 West Market Street
Greensboro, NC 27403