Description
Let us prepare our hearts for the coming of Our Lord...
Advent by Candlelight is a beautiful evening that brings together women ages 18 and older to focus on the true meaning of the Blessed Season. Each table is thoughtfully set and decorated around the Advent Candle Wreath. During the night you will hear two talks on Advent preparation, share a warm drink and dessert with friends and enjoy a festive spirit!
Opening prayer and reflection:
"'His mother treasured all these things in her heart': waiting with Mary for the coming of Christ"
Given by Fr. Paul Buchanan, Pastor Our Lady of Grace
Talk: "Letting Yourself Be Loved"
Given by Catherine Vendetti
Catherine is a lay missionary for the Catholic Church through the Regnum Christi Movement. She has a Masters in Religious Studies and certification as a spiritual director. She travels between four cities in the South teaching and spiritually directing members of the Regnum Christi Movement. Her passion is to introduce people to personal relationship with Jesus Christ.
~ A "Love Offering" will be accepted that evening to support the speaker and event preparation. ~
~ Advent candles and other items will be available for sale. ~
Questions? Contact Patti Disney at pdisney01@icloud.com or (336) 382-2558
---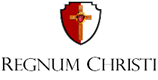 www.rcgreatercharlotte.com