Advancing Women: Leadership and Negotiation

Thursday, March 29, 2012 from 6:00 PM to 8:30 PM (EDT)
Event Details
The Hatchery and Wimlink present:
Advancing Women - Leadership Confidence and Negotiation
In this exciting event, inspiring and accomplished women leaders share what they know about leadership confidence, and how to use the best techniques and tools to negotiate for what you want.

The audience will have the opportunity to learn from their collective years of experience, and hear their own personal stories of how they met professional and business goals, solved challenges, and continue to push through and negotiate with confidence - for themselves, as well as for their business.
About our speakers
Sharon Feder

COO, Mashable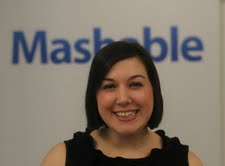 Sharon

Feder is Chief Operating Officer of Mashable. She oversees the company's business operations including sales, marketing, community and human resources.
Most recently,

Sharon

was publisher, during which the company experienced its fastest growth to date and built its own ad sales operations. She's held the positions of managing editor and features editor at Mashable. She joined the company in June 2008 as editorial assistant. Since then she has significantly grown Mashable's editorial team, extended partnerships with leading news publishers and created a human resources and recruiting function.
Before joining Mashable,

Sharon

held positions in advertising and public relations. She started her career in media as an editorial assistant intern at Pearson Education.
She co-founded and subsequently sold MySocialDog, a hyper-local social network for dog owners.
Laurel Touby
Founder, Mediabistro.com
startup investor/advisor
host, CBS Interactive's "Secrets of Successful Startups"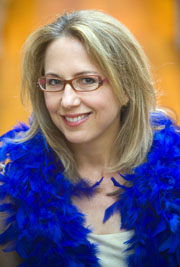 Successfully started mediabistro.com in 1996, back when Netscape was the go-to browser and Google was just a twinkle in anyone's eye. Raised $1 mm in seed capital from Bill Ackman, who was then running hedge fund Gotham Partners (now Pershing Square), as well as from Martin Peretz, a private investor. Touby survived two recessions, pivoted, managed growth with minimal resources, developed audience online via social marketing and created new, money-making product lines.
She may be best known for her trademark feather "boa," which she sported at her monthly media parties so that she could be found in the crowd. Following the sale of her company for $23 mm, she began advising small seed-stage startups and angel investing. She left mediabistro.com in June, 2011 and continues to touch the entrepreneurial community in various ways, including via a monthly co-hosted Cereal Entrepreneurs breakfast, ongoing mentoring via TechStars and hosting a weekly online tv show called "Secrets of Successful Startups" for CBSi.
 Tania Lynn
Partner, Deloitte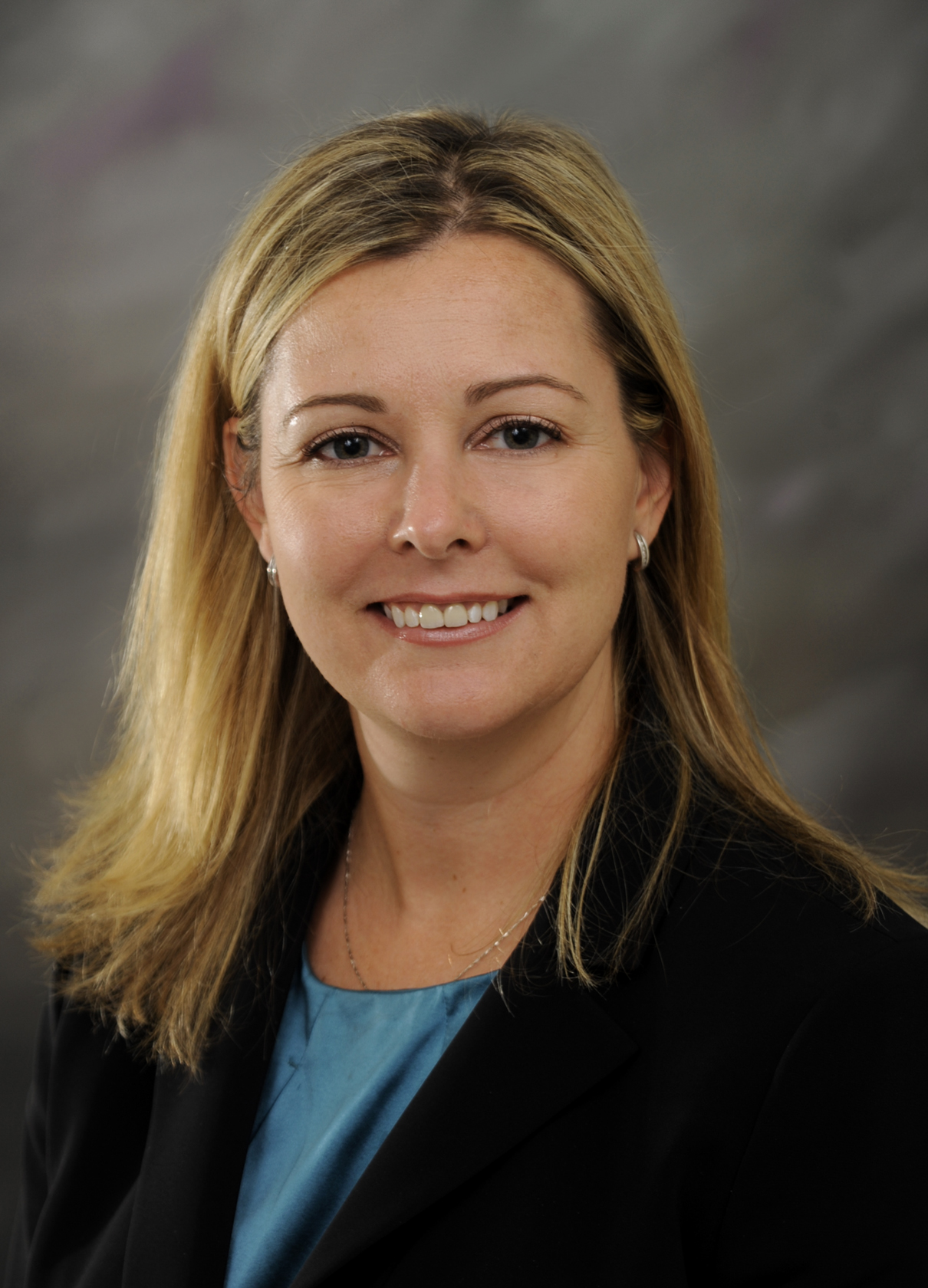 Tania Lynn is an Audit Partner in Deloitte's Asset Management Services group with significant experience serving asset management clients, including onshore and offshore hedge funds, private equity funds, fund of funds and segregated portfolio companies. Her clients range from emerging managers to managers with significant assets under management.   With over 13 years of accounting experience, both in public and private practice, she has worked closely with clients on complex structuring, valuation issues, regulatory developments and financial reporting.

Due to her extensive knowledge in the space, Tania has been designated as a Deloitte national subject matter resource for alternative investments. In this role, Tania helps our audit engagement teams formulate audit plans and strategies for testing alternative investments. She is also one of Deloitte's specialists in the SEC Custody Rule where she has helped many of our asset management clients understand the rule and evaluate various aspects to ensure compliance. She regularly presents internally and externally on accounting topics and related matter that impact the investment management industry. 
Tania earned a Bachelor of Arts in Natural Resource Management from Prescott College and a Masters of Accounting from University of Southern California.  She is a Certified Public Accountant (NY, Utah), Certified Financial Analyst and Certified Internal Auditor. 
Co-hosted by:
Yao Hui Huang, Founder of The Hatchery


Yao-Hui Huang is a highly entrepreneurial executive who works with businesses and startups in many industries with a focus on technology, helping them to grow their organizations in a market-smart and cost-effective way. Yao has started and run several companies in the technology, digital media, and venture space.
She is a Founder and Managing Director of The Hatchery, a venture collaboration organization with international reach bridging the gap between entrepreneurs and investors through resources, advisory, funding and building communities.  She has had multiple successes as an entrepreneur and supports other companies in advisory and C level management roles.  With greater and greater needs and access by entrepreneurs, The Hatchery was found.
Ji Eun (Jamie) Lee
Operations Manager, Tipping Point Partners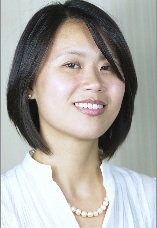 Jamie is Operations Manager at Tipping Point Partners, a network of experienced  entrepreneurs who work on projects where technology can address societal or industry  needs, solve problems, or satisfy cravings.  In previous lives, Jamie negotiated on behalf of a multimillion dollar beauty company, analyzed blue chip Asian stocks as a hedge fund analyst, and worked closely with early stage investors on the lookout for the next big idea in technology. As a wimlink co-organizer, she organizes the #GetYourWorth event series on the topic of workplace negotiation.
Tania Yuki, Founder of wimlink

Tania is a digital media executive who began h
er career as a filmmaker and media attorney, and specialized in film finance and development as well as documentary and feature film productions. After working in film for several years however, she was seduced by digital and went on to run an online video content network as head of acquisitions and has also lead product management for comScore's Video Metrix, the world's leading online video ratings service. Currently, she runs the TV Ad Solutions group with TV ad targeting company Visible World. She has been hosting events for women with wimlink since founding at the start of 2008.
Arrive at venue 6:00pm, drinks and networking
6:30 - 7:15 Presentations
7:15 - 7:30 Around the room intros, questions
7:30 - 8pm Panel Q&A
8:00 - 8:30 Glass of wine, snacks, networking!
More about wimlink can be found here
Here is what people are saying about previous wimlink events:
" This is a great platform for meeting several successful women in the industry. I highly recommend joining this group and attending the events. "
Have questions about Advancing Women: Leadership and Negotiation?
Contact wimLink
When & Where

116 East 27th Street 8th Floor New York 10016, US LEVEL 8




Thursday, March 29, 2012 from 6:00 PM to 8:30 PM (EDT)
Add to my calendar
Organizer
wimLink
Connecting women media and tech professionals to promote leadership, entrepreneurship and professional development.
Visit up on meetup: http://www.meetup.com/wimlink and on facebook: http://www.facebook.com/wimlink