Advancing the Water-Energy Nexus: New Trends and Technologies

Wednesday, April 26, 2017 from 6:00 PM to 9:00 PM (PDT)
Event Details
Advancing the Water-Energy Nexus:
New Trends and Technologies
A Cleantech Open Business Briefing
Event Co-Hosts: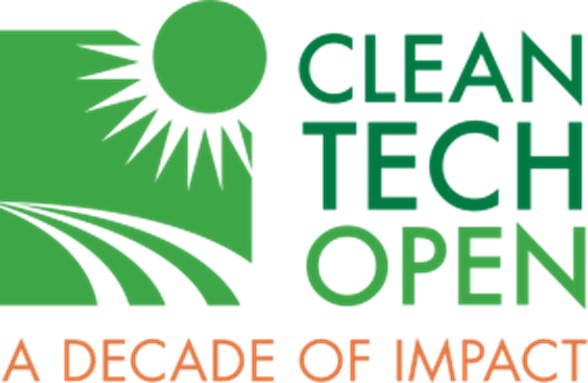 Wednesday April 26th, 6:00-9:00 pm
Water and energy are often managed separately despite their interdependence. Water is used in all phases of energy production and electricity generation. Energy is required to extract, convey, and deliver water for diverse human uses, and then again to treat wastewater prior returning to the environment. How can technology bring both of these categories together to achieve better solutions for our planet?
Who Should Attend?
Cleantech professionals, entrepreneurs, investors, executives, key market players in cleantech, analysts, press and anyone interested in green buildings, energy efficiency, energy distribution and storage. We would also like to give the opportunity to any entrepreneur in the audience to practice their elevator pitch in front of key market players. If your startup is in its early stage and you are looking to secure a partnership, use this opportunity to pitch on stage! You do not have to be within the water or energy, but any cleantech space. Contact Norman (nsu@cleantechopen.org) for more information.
Program Agenda
6:00-6:30 pm Registration and networking

6:15-6:30 pm Plug and Play overview
6:30-6:45 pm Cleantech Open Welcome
6:45-7:00 pm Alumni success story
7:00-7:50 pm Panel discussion and Q&A
7:50-8:00 pm Speed Pitches (1-2 minutes each)

8:00-8:30 pm Startup Presentations (5-10 minutes each)

8:30-9:00 pm Networking
CTO Alumni Speaker
     

Olivier Jerphagnon

Founder and CEO, PowWow Energy

Olivier Jerphagnon is a serial entrepreneur with a talent to bring new technology to market. He grew up around farms and he is an expert in applying data analytics techniques to solve infrastructure problems. He founded PowWow Energy to address the growing energy-water nexus in the agricultural sector using Big Data. PowWow Energy helps growers in their daily operations to save water and energy. Unlike existing solutions that use expensive hardware devices or require tedious work from consultants, PowWow machine learning platform provides simple answers to farmers with no up-front capital costs.




 
 
Panelists and Moderator



 

Marty LaPorte (Panelist)

Principal, ManageWater Consulting, Inc


 

Marty is the Principal with ManageWater Consulting, Inc., working on effective management of water resources using innovative technology and management practices. She is an FAA Certified Remote Pilot and focuses on the intersection of water and technology. She works with water agencies, participates as a panel member with Entrepreneurship programs like IGNITE. Prior to starting her consulting business, she was the Associate Director at Stanford University's Utilities Department and managed the Environmental and Water Resources programs for the campus.  In March 2015, Marty was awarded a Lifetime Achievement Award from the Silicon Valley Water Conservation Coalition. Under Marty's leadership, Stanford reduced its water use by > 600,000 gallons per day, in spite of adding 2.5 million square feet of new campus facilities. In 2009, Stanford won the Sustainable Silicon Valley Award for Water Efficiency. 




    

Tom Francis (Panelist)

Water Resource Manager, BAWSCA

Tom Francis is the Water Resources Manager of the Bay Area Water Supply & Conservation Agency (BAWSCA), comprising 26 utilities that purchase water from the San Francisco Public Utilities Commission (SFPUC) for resale to their local service areas, that if totaled include over 1.7 million customers.  The Agency represents its members' collective interests in their relationship with the SFPUC on matters related to water supply, facility reliability, operations, water quality and wholesale water rates. In his role as the Water Resources Manager, Mr. Francis oversees BAWSCA's water supply management efforts including water reliability planning, supply acquisition and water conservation. Mr. Francis also manages the design and execution of BAWSCA's award winning regional water conservation programs and other regional supply planning activities with the SFPUC and surrounding water agencies.

 

 

     

Sebastien Tilmans, Ph.D. (Panelist)

Director, Codiga Resource Recovery Center


Sebastien Tilmans is Director of Operations of the Codiga Resource Recovery Center (CR2C) at Stanford University. CR2C aims to usher in a new era of sustainable resource recovery technologies that generate revenue by recovering freshwater from wastewater, fertilizer from nutrient-rich waste streams and energy and valuable biomaterials from waste organic matter. Sebastien also co-founded of re.source, an initiative dedicated to delivering sanitation service to households in urban slums that received seed funding from the Bill and Melinda Gates Foundation.

 

Peter Drekmeier (Moderator)

Policy Director, Tuolomne River Trust


Peter Drekmeier serves as Policy Director for the Tuolumne River Trust, where he has worked since 2007.  He oversees programs aimed at protecting and restoring the Tuolumne through federal licensing of dams and state water quality and flow proceedings.  He also promotes water conservation and alternative water resources through programs such as the Silicon Valley Water Conservation Awards.  Peter holds a political science degree from UC Berkeley, and upon graduation returned to his hometown of Palo Alto to work on the international Earth Day 1990 campaign.  He later founded Bay Area Action, which has since become Acterra.  Peter also is a whitewater rafting guide and a former Mayor of Palo Alto. 
When & Where

Plug and Play Tech Center
440 North Wolfe Road
Sunnyvale, CA 94085


Wednesday, April 26, 2017 from 6:00 PM to 9:00 PM (PDT)
Add to my calendar
Organizer
Cleantech Open West is a network of over 300 pro bono professionals working to support early-stage cleantech startups in their initial steps toward market. We're a startup 101 program for scientists and engineers looking to bring innovative technologies to scale that will address the climate crisis and other major environmental challenges.