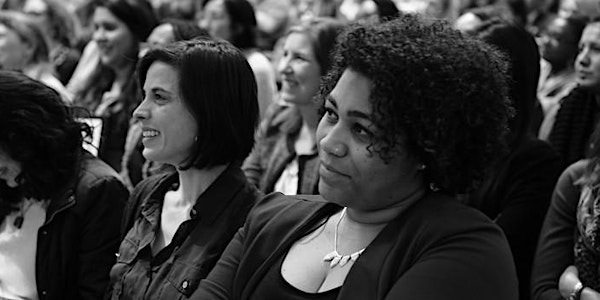 Advancing Racial Equity: The Role of Government
Description
The Government Alliance on Race and Equity (GARE) will be hosting "Advancing Racial Equity: the Role of Government," a day-long convening on November 10th immediately before this year's Facing Race conference in Atlanta, Georgia.
The convening will feature Center for Social Inclusion President Glenn Harris, CSI Senior Vice-President and Julie Nelson, Government Alliance on Race and Equity Director; Leon Andrews, Racial Equity and Leadership Director with the National League of Cities; GARE leaders from across the country; as well as our closing speaker, sociopolitical comedian W. Kamau Bell—host of the CNN docu-series, United Shades of America.
The convening will also feature a panel of elected officials, including Saint Paul Mayor Coleman, Tacoma Mayor Strickland, Grand Rapids Mayor Bliss, Louisville Mayor Fischer, and Cook County Commissioner Garcia and will be moderated by Clarence Anthony, Executive Director of the National League of Cities.
The Convening will focus on the field of practice on advancing racial equity—with an emphasis on putting values into action. The goals of the pre-conference are to:
1 -- Increase understanding of and commitment to racial equity and the role that government can play in advancing equity.
2 -- Share local and national racial equity effective practices.
3 -- Further cross-jurisdictional, cross-community, and cross-sector partnerships.
4 -- Foster post-convening collaboration with community organizations and local jurisdictions, organized regionally and spanning nationally.
Organizer of Advancing Racial Equity: The Role of Government
The Government Alliance on Race and Equity (GARE) is a national network of government working to achieve racial equity and advance opportunities for all. Across the country, governmental jurisdictions are:
1) making a commitment to achieving racial equity
2) focusing on the power and influence of their own institutions
3) working in partnership with others.
When this occurs, significant leverage and expansion opportunities emerge, setting the stage for the achievement of racial equity in our communities.
We are a joint project of the Center for Social Inclusion and the Haas Institute for a Fair and Inclusive Society at UC Berkeley. For more information about GARE, visit our website at www.racialequityalliance.org or email Maria Martinez at mmartinez@thecsi.org.