Description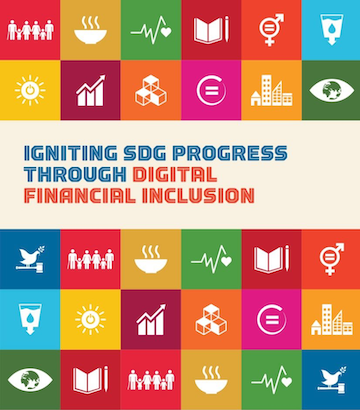 Calling developers, designers, finance industry insiders, tech entrepreneurs and social innovators to take part in a hackathon for Financial Inclusion.
Together with our partners, we invite you to come up with innovative financial technology products and services that are affordable and accessible to low-income communities.
Teams will come to grips with what 'financial exclusion' is, then use their creativity to ideate, code and test their ideas through rapid prototyping. The event culminates in a pitch event for a cash prize.
We Solve For (TBD):
Affordable Saving Solutions
Financial Literacy
Micro-credit and Responsible Lending
Micro-insurance
Agenda (TBD)
4 Oct
- 05:00PM Welcome, Sponsor will present the problem statements
- 06:30PM Networking, light refreshments
- 08:00PM End
5 Oct
- 09:00AM Breakfast
- 10:00AM Welcome, Sponsor will present the problem statements
- 10:30AM 60-Second pitch and team formation/shopping
- 11:30AM Sponsored Workshops: Design-thinking, Coding, Rapid Prototyping
- 01:00PM Networking, Lunch and drinks
- 02:00PM Co-creating/Hacking time
- 05:00PM Networking, Dinner and drinks
- Overnight
6 Oct
- 09:00AM Breakfast
- 12:00PM Final Demo + Pitches, Judging, Award Ceremony, followed by snacks and drinks
- 02:00PM END
SUBJECT TO CHANGE