Advancing Climate Adaptation in Minnesota's Colleges and Universities
Description
Climate change is already occurring in Minnesota and is affecting our state's environmental, economic and social systems. There is a need for higher educational institutions to increase their involvement in addressing these emerging climate-related challenges.
While many campuses have put in place plans to mitigate climate change through reducing greenhouse gas emissions, plans for climate adaptation are less common. The Minnesota Pollution Control Agency, working with a team of college and university representatives, has developed this workshop to further build climate adaptation leadership on Minnesota campuses.
College and university faculty, staff and students are invited to join us for this interactive program. We will illustrate how higher educational institutions can recognize the impacts of climate change, develop adaptation strategies, and prioritize resilient solutions in Minnesota. The event will showcase case studies as emerging examples, and will include time for active discussion about how campuses can lead by example in their climate adaptation efforts.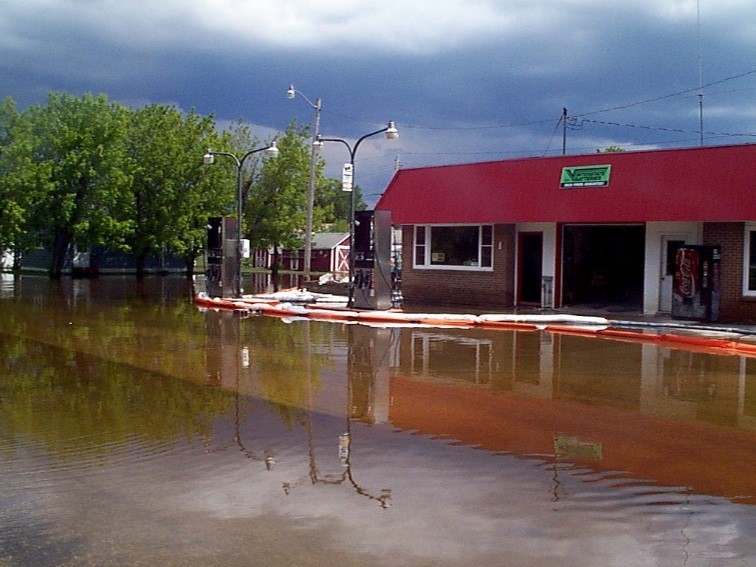 Look forward to learning how to:
Integrate climate adaptation into

formal class curricula

Increase resilience of

campus facilities and grounds

Enhance

outreach and education

to Minnesota communities

on climate adaptation

Provide students with project based

opportunities for service learning, student entrepreneurs, and volunteer work

related to climate adaptation

Share

research, data collection, and modeling

on climate adaptation

Involve your campus in

social justice

aspects of climate adaptation
Registration is free and includes lunch and refreshments, but space is limited and designated only for those directly affiliated with Minnesota colleges and universities. Register early to reserve your spot!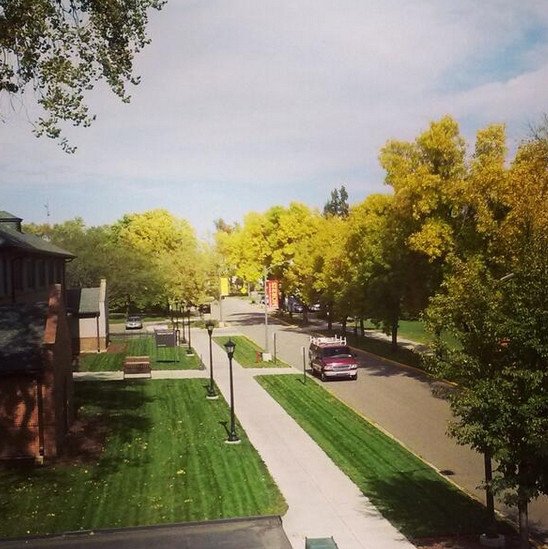 Agenda

9:00 am Registration, refreshments and networking
10:00 Workshop overview, introduction to climate adaptation, overview of climate trends
10:20 Case study 1 - University of Minnesota Twin Cities
Presenter: Gary Johnson, Professor/Extension Professor of Urban and Community Forestry
The University of Minnesota Twin Cities campus takes climate change seriously by setting examples of adaptative strategies. These strategies range from incorporating engineered soils that act as stormwater run-off collectors yet promote healthier and longer lived tree canopy, the introduction of new climate adaptive tree species to the campus, and converting traditional high maintenance landscapes to those that are more sustainable and tolerant of climate stresses.
10:40 Case study 2 - Bemidji State University
Presenter: Erika Bailey-Johnson, Sustainability Director and People and the Environment Coordinator, Bemidji State University and Northwest Technical College
Bemidji State University has a unique sustainability model that includes a wellness component. Learn how their model connects the campus and community to climate adaptation projects and programs.
11:00 Break and networking
11:15 Interactive breakout sessions (choice of 3 topics)
Integrating climate adaptation into formal class curricula
Research, data collection, and modeling on climate adaptation
Colleges and universities as agents of outreach and education to MN communities
12:00 Working lunch and networking
12:45 Case study 3 - University of Minnesota, Morris
Presenters: Troy Goodnough, Sustainability Director, University of Minnesota, Morris, Office of Sustainability, and Kelly Asche, Program Coordinator, University of Minnesota, Morris, Center for Small Towns

For the past three years, the University of Minnesota, Morris has worked with city, county, local and statewide partners to grow our community resilience efforts. As a charter signatory of the Second Nature Climate Resilience Commitment, we are committed to campus-community resilience planning and action. Our public engagement work is deeply engaged in growing student leadership. We will discuss several complementary initiatives that support these efforts. Our work was recognized with Environmental Initiative's Award for Community Action in 2015.
1:05 Case study 4 - Carleton College
Presenter: Martha Larson, Carleton College Manager of Campus Energy & Sustainability
In 1910, Carleton College created a centralized district energy plant to provide heat, water and electricity to all campus buildings. Over 100 years later, the College is now planning another major utility transition to update aging plant equipment and distribution systems, support the campus master plan, increase resilience, and accelerate Climate Action Plan progress. Transitioning the heating distribution system from steam to hot water and incorporating a variety of energy technologies - geothermal, solar thermal, combined heat and power (CHP), wind turbines, heat pumps and high efficiency condensing boilers - will significantly reduce Carleton's carbon footprint and provide much greater flexibility for future generations.
1:25 Break and networking
1:40 Interactive breakout sessions (choice of 3 topics)
Increasing resilience of campus facilities and grounds
Project based opportunities for students: service learning, student entrepreneurs, and volunteering
Involving campuses in social justice aspects of climate adaptation
2:25 Discussion and next steps: What is needed? What can be done? Who will do this?
3:00 Optional networking, interest groups
FAQs:
I'm not affiliated with a college or university – can I still attend?
The Climate Adaptation Workshop is designed only for those directly affiliated with a Minnesota college or university, including faculty, staff, facilities managers, and graduate and undergraduate students. If you are not directly affiliated with a college or university and still wish to attend, please contact Paul Moss at paul.moss@state.mn.us or (651) 757-2586 with questions.
If I register, do I need to plan to attend the entire event?
Yes, since we have only limited space and are providing free registration we are asking attendees to plan to attend the full workshop.
How do I request special dietary needs or other accommodations?
Meals and refreshments provided at the workshop will be vegetarian. Individuals with a disability who need a reasonable accommodation to participate in this event should contact Paul Moss at paul.moss@state.mn.us via e-mail. Those with hearing or speech disabilities may contact us via their preferred Telecommunications Relay Service. Please contact us by January 16 so we can make the necessary arrangements.
Directions, Parking and Transit:
The workshop will be held at the University of Minnesota Continuing Education and Conference Center on the St. Paul Campus. See https://cce.umn.edu/continuing-education-and-conference-center/parking-directions for directions, parking information, and a link to transit options. Note that there is a charge for on-site parking.
Is there a registration deadline?
Registrations will be accepted until the event is full - we suggest that you register early since space is limited.
I registered for the workshop but can't attend - how do I cancel?
Follow the instructions outlined in your Eventbrite confirmation - space is limited, so be sure to cancel if you cannot attend which will allow for another individual to participate!
Other questions:
Contact Paul Moss, MPCA, at paul.moss@state.mn.us or (651) 757-2586.
Photo images courtesy of University of Minnesota, Morris and MPCA.