Advancing a Clean Environment and Energy: Lessons Learned and a Look Ahead

Thursday, January 17, 2019 from 12:00 PM to 1:20 PM (EST)
Event Details
Please join the Carnegie Mellon University Wilton E. Scott Institute for Energy Innovation as it kicks off its 2019 Distinguished Lecture Series!
We're excited to host a Fireside Chat titled "Advancing a Clean Environment and Clean Energy: Lessons from the Trenches and a Look Ahead" with veteran policymaker and recognized environmental leader Katie McGinty (who is also our Board Member!) and deep decarbonization expert Karl Hausker.
McGinty will present on stories and strategies on tackling tough environmental challenges drawing from her experiences as Chair of the White House Council on Environmental Quality and as Secretary of the Pennsylvania Department of Environmental Protection. Hausker will present on the division within the climate policy community between those who advocate 100% renewable pathways, and those who advocate a broader range of technologies, including nuclear and/or carbon capture (CCS) options in addition to renewables. He will explore strategies for bridging this divide to effectively address this toughest of environmental challenges.
Lunch will be available at 11:45 a.m. Registration is free.
Biographies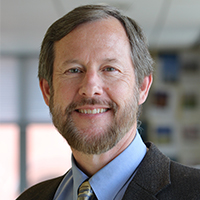 Dr. Karl Hausker is a Senior Fellow in the World Resources Institute Energy and Climate Programs, and a Senior Fellow at the Kleinman Center for Energy Policy, University of Pennsylvania. He leads analysis and modeling of climate mitigation, electricity market design and the social cost of carbon. He led the Risky Business study of clean energy scenarios for the U.S., and lectures widely on deep decarbonization.
He has worked for three decades in the fields of climate change, energy and environment in a career that has spanned legislative and executive branches, research institutions, NGOs, and consulting. Hausker has led climate policy analysis and modeling projects for USAID, USEPA, the Regional Greenhouse Gas Initiative, the Western Climate Initiative and the California Air Resources Board. Much of his work has focused on the energy and transportation sectors, and on low carbon, climate resilient development strategies.
From 2007-2013, Hausker was a Vice President at ICF International. He previously served as Deputy Director at the Center for Climate Strategies and as a Principal with Hagler Bailly. He lived in India all of 1999 as a Visiting Fellow at TERI. His experience also includes: serving President Clinton as Deputy Assistant Administrator in EPA's Policy Office where he represented EPA in interagency climate policy development and at COP-1; and serving as the Chief Economist for the U.S. Senate Committee on Energy and Natural Resources, where he worked on a diverse set of issues including electricity restructuring, CAFE standards, alternative fuels, western water policy, nuclear power and energy security.
Hausker holds an M.P.P and Ph.D. in Public Policy from University of California, Berkeley, and received his Bachelor's degree in Economics from Cornell University.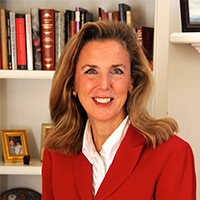 Kathleen A. "Katie" McGinty is a veteran policymaker, recognized environmental leader and advocate for common-sense environmental solutions. In her role as Senior Vice President for the Oceans program, she leads a global team of scientists, lawyers, and advocates working to create thriving, resilient oceans.
McGinty, who served as Deputy Assistant to the President and Chair of the White House Council on Environmental Quality, has deep expertise coordinating environmental policy while working with stakeholders on all sides to ensure the best possible outcomes for the environment and the economy.
After serving as Secretary of Environmental Protection under Pennsylvania Governor Ed Rendell, McGinty went on to build a strong career in the private sector focused on developing sustainability solutions. Her achievements include leading a $100M business designing microgrids and remediating and redeveloping brownfield properties. She also lived and worked in India, serving as a Senior Visiting Fellow at TERI, a leading energy and environmental research organization in New Delhi.
McGinty is known for her vision and energy, as well as for her ability to pull people together, persist through tough challenges, and solve problems. McGinty holds a degree in chemistry from St. Joseph's University (summa cum laude) and a law degree from Columbia University.
Directions
The Sherman and Joyce Bowie Scott Hall is located on the west side of Carnegie Mellon's Pittsburgh campus between Hamerschlag Hall and the FMS building, and adjacent to the west wall of Wean Hall. Scott Hall is accessible from entrances in Wean Hall, on Hamerschlag Plaza, and on Hamerschlag Drive. See map. View this webpage for more details on the location of Scott Hall.
Upcoming Events
---
If you need to cancel your order, log into your Eventbrite account, click on your name, then tickets. Next, click on the event and choose "Cancel Order."
When & Where

Marquis Conference Room, Scott Hall 5201
Carnegie Mellon University
5000 Forbes Avenue
Pittsburgh, PA 15213


Thursday, January 17, 2019 from 12:00 PM to 1:20 PM (EST)
Add to my calendar
Organizer
The Wilton E. Scott Institute for Energy Innovation at Carnegie Mellon University is focused on developing and demonstrating the technologies, systems and policies needed to accelerate the transition to a sustainable energy future.