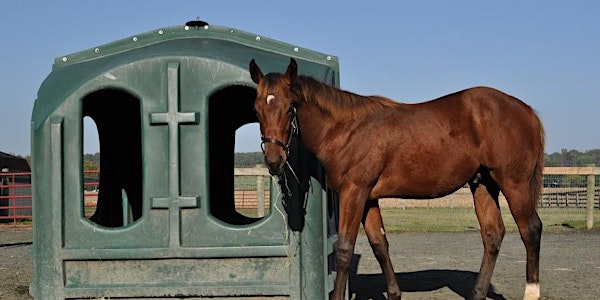 Advances in Equine Research: Strategies to Optimize Equine Hay Use
Sales Have Ended
Ticket sales have ended
We are no longer accepting registrations for this event.
Sales Have Ended
Ticket sales have ended
We are no longer accepting registrations for this event.
Description
This presentation will focus on the latest research aimed at optimizing hay use when feeding horses. Strategies include using different types of feeders to reduce hay waste, using slow-feed hay nets to reduce horse stress and extend foraging time, and the impact of hay soaking and steaming on hay quality and horse intake. Tips on purchasing and storing hay and sources of additional information pertaining to feeding hay will also be briefly discussed.
Dr. Krishona Martinson holds a BS, MS and PhD in Agronomy. Since 2008, Krishona has been the Equine Extension Specialist in the Department of Animal Science at the University of Minnesota. Krishona leads the University of Minnesota Extension Horse Program and has secured over $1 million for her applied research program which focuses on improving equine forage utilization. She has published 29 journal articles, advised 20 undergraduate students, 10 graduate students, and one post-doctoral research associate. In 2011, Krishona was named the Outstanding Young Professional from the Equine Science Society.