Advanced use of MS Project with Agile & Scrum Methodologies:

Tuesday, March 24, 2015 from 9:00 AM to 4:00 PM (PDT)
Event Details
6 PDU's availabe:  1 day; 9am - 4pm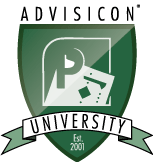 Course Description:
Advanced & Agile Approaches to Project Management with Project Pro 2013:
While many projects follow a waterfall approach, in many industries taking an agile approach to tracking work and scheduling has proven very effective.  This class we will be focusing on approaches and techniques that help utilize Project 2013 in an agile fashion.  This will include addressing more iterative and incremental development or delivery, rolling wave planning, dealing with slack, buffers and communicating to customers and team members quickly and efficiently.   Project 2013 has new and powerful features that will help the project manager maximize their productivity various agile approaches, such as Scrum, XP, Lean and Test-driven Development.  Project 2013 is built for flexibility and managing change - so come and learn how it can help you increase your performance in an Agile Project Management environment.
Building & Planning for Scalability:
Microsoft Project 2013 has a new and exciting, easy to use, powerful planning, tracking and communication tools.  During this session, you will learn best practices for using Project 2013 and how to take advantage of the new features that are designed to better support modern day project management.  Project 2013 puts you in control of the schedule with greater flexibility to create simple to more complex project plans, and at the level of detail that's right for your project. Project 2013 brings together the flexibility and ease of use with a tool like Microsoft® Excel with the power of the Project scheduling engine.
Tracking & Schedule Analysis:
After getting a project started, it is important to track, manage and take corrective actions.  With Project 2013, you can utilize the easy and effective tracking tools to graphically and visually alert you of the impact of changes (both planned or un-planned) of timelines, work or shifting resources workload.  During this session, you will learn how to leverage cross-project resource planning with a shared resource pool and integrating master projects for viewing and managing multiple projects in one view.
Student Learning Objectives: 
Understand Agile Approaches and Strategies including:

Scrum & Integration with Waterfall

Integrated Reporting with other Systems

Blending Resource & Task

Critical Chain & Working with Buffers

Learn about New and Improved Managing and Tracking features of Project 2013

Learn how to best use and maintain baselines, track status and also to synchronize with SharePoint

Quickly setup and access analysis and tracking views to help you make better decisions and corrective actions

Leverage the Team Planner View for faster resource management in demand & capacity planning

Using Web Reporting & Web Synchronization for Remote Teams

Creating Custom Filters, Tables, Groups for Optimization

Building Reports & Pivot Reports with the New Reporting Engine

Building Graphical Indicators for Managing Exceptions not Everything
PMI Certification Mapping:
Course hours will count as Education Hours for individuals who are pursuing a certification (e.g. CAPM® or PMP®). Course hours will count as Professional Development Units (PDUs) for individuals who are already certified. 
Delivery Method:
Live, instructor-led.  Course is delivered in a 1 day format. Course may be conducted onsite at a customer location - for more information regarding on-site or private instruction contact: Advisicon.  
Course Instructors & Accreditation: 
Advisicon is a PMI® Registered Education Provider (R.E.P.) and an accredited Microsoft Gold Certified Partner. This course will be taught by an experienced Advisicon instructor, all of whom are industry experts in the field of project management and PMP Certified. Read more about the Advisicon instructors.
As a R.E.P. Advisicon has been approved by PMI to issue Professional Development Units (PDUs) for its training courses. Advisicon is a member of PMI's R.E.P. Program and PMI does not specifically endorse, approve, or warrant R.E.P.'s products, courses, publications, or services.  The PMI Registered Education Provider logo, PMI, PMP and CAPM are registered marks of the Project Management Institute, Inc.
When & Where

Advisicon Training Headquarters
5411 Northeast 107th Avenue
Vancouver, WA 98662


Tuesday, March 24, 2015 from 9:00 AM to 4:00 PM (PDT)
Add to my calendar
Organizer
Advisicon, Inc.
Who We Are
Advisicon is a Project, Program & Portfolio Management Company. We transform your organization's project management with a mix of methodology and technology that delivers results. Our team specializes in technology implementations, application and workflow development, training and consulting.
We are authors, teachers, consultants and technologists who are passionate about helping your organization learn, scale and grow.
As a Gold Microsoft PPM partner and certified by PMI, we take pride in our accomplishments and customer relationships. We work hard to deliver an experience you won't have anywhere else. We are invested in your success and are here to support you before, during, and after the job is done.
We understand your time is valuable and strive to keep each training dynamic, relevant and interactive. We offer three consumable avenues for our trainings:
In person at our local Training Center
Visit our website to view our case studies and learn more about how we can assist you at www.advisicon.com.
Advanced use of MS Project with Agile & Scrum Methodologies: