Description
Advanced Technologies in Diabetes Research and Therapy
About Conference
It is an incredible delight and a respect to stretch out our warm welcome to go to the Global Experts Meet on Advanced Technologies in Diabetes Research and Therapy on November 11-12, 2019 in San Francisco, USA, which incorporates incite keynote introductions, oral talks, and Poster Presentations.
The "Global Experts Meet on Advanced Technologies in Diabetes Research and Therapy" plans to assemble every one of the general population over the globe like understudies, instructors, Assistant Professors, Professors, Directors, Chairman, Chancellor, Scientists, Doctors, Managing Directors, Chief Executive Officers, Presidents and Noble Laureates and base a stage for them to share their experience, learning and research work, late progressions in the field of medicinal services to diabetes, particularly in the finding and treatment of disarranges influencing the diabetes metabolism and nutrition.

Why to attend??
Diabetes research involves the experts from different fields, physicians, nurse practitioners, physician's assistants, nurses, dietitians, pharmacists, and mental health professionals. This conference gives a broad platform to discuss and exchange their ideas and to understand the causes of this disease, major complications, and consequences and well enough to design rational therapies to defeat it. The young researchers and the student participants will gain the opportunity to grab the Best Poster Award by presenting their work as a poster presentation and Young Researcher Forum.
Target Audience:
· Diabetologists
· Diabetes Research fellows
· Diabetes Health Professionals
· Nutritionists/Dieticians
· Diabetes Device industries
· Endocrinologists
· Gynecologist
· Neurologists
· Ophthalmologists
· Oncologists
· Podiatrists
· Dentists
· Medicare Associations
· Healthcare Associations
· Physicians
· Medical colleges
· Academic researchers
· Research Institutes
· Endocrinology Societies & Associations
· Diabetes Societies & Associations
· Pharmaceutical Companies
· Diabetes & Metabolism students, Scientists
· Diabetes & Metabolism Researchers
· Diabetes & Metabolism Faculty
· Diabetes & Metabolism Associations and Societies
· Business Entrepreneurs
· Training Institutes
· Manufacturing Medical Devices Companies
AGENDA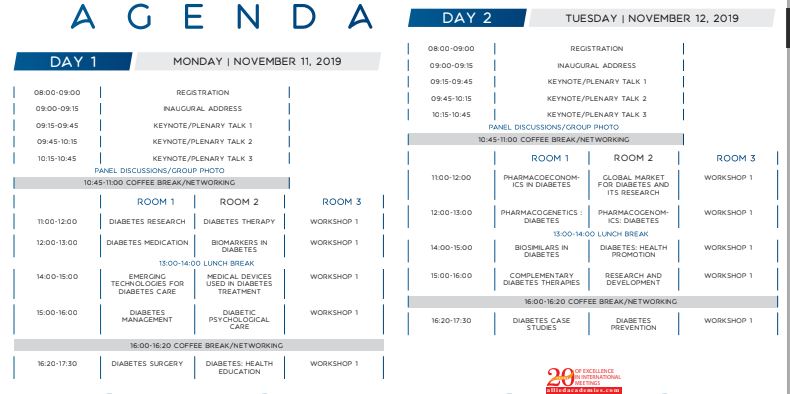 Organizing Committee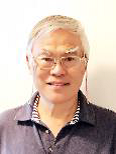 Diabetes
EclaireMD Foundation , USA
Biography :
Gerald C. Hsu received an honorable PhD in mathematics and majored in engineering at MIT. He attended different universities over 17 years and studied 7 academic disciplines. He has spent 20,000 hours in T2D research. First, he studied 6 metabolic diseases and food nutrition during 2010-2013, then conducted his own diabetes research during 2014-2018. His approach is a "quantitative medicine" based on mathematics, physics, optical and electronics physics, engineering modeling, signal processing, computer science, big data analytics, statistics, machine learning, and AI also known as "math-physical medicine". His main focus is on preventive medicine using prediction tools. He believes that the better the prediction, the more control you have.
Research Interest :
Diabetes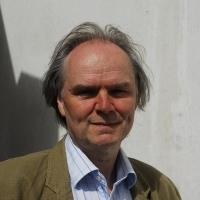 Professor
University of Iceland , Iceland
Biography :
Magnus S Magnusson is a Professor, completed his PhD in 1983 at University of Copenhagen. He has presented various papers and invited for talks at mathematical, neuroscience and proteomic conferences and at universities in Europe, USA and Japan. He was a Deputy Director in 1983-1988 at Anthropology Laboratory, Museum of Natural History Paris. Then, he was repeatedly invited as temporary Professor of Psychology and Ethology at University of Paris. Since 1991, he is Founder and Director of the Human Behavior Laboratory, University of Iceland. Read less
Research Interest :
Human Behavior Laboratory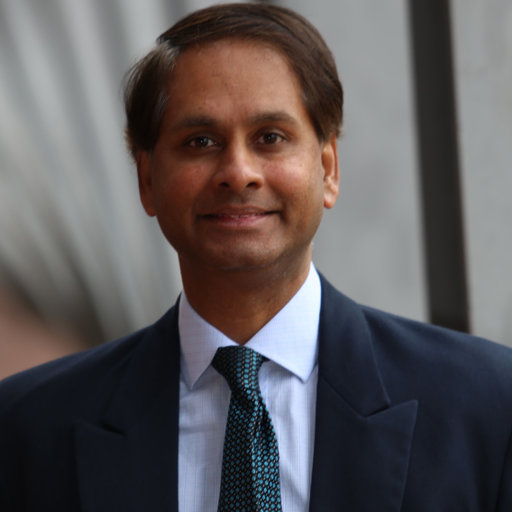 Fellow of International Agency for Standards and Ratings (IASR)
Centre of Excellence for Alzheimer's Disease Research and Care Sarich Neuroscience Research Institute , Australia
Biography :
Dr. Ian James Martins is an Editor/Reveiwer for Open Acess Pub/MDPI journals and various other international journals. Advisory Board Member for Photon Journal. Fellow of International Agency for Standards and Ratings (IASR). Conferred with the RICHARD KUHN RESEARCH AWARD-2015 ENDOCRINOLOGY AND METABOLISM. Chief Editor for International Journal of Diabetes Research (2014-2018), Research and Reviews: Neuroscience (2016-2018) and Journal of Diabetes and Clinical Studies (2017-2018). BIT Member (BIT Congress. Inc) with an H-index of 64, (ResearchGate STATs (27), Scopus Author ID: 7103152779/Mendeley STATS (21), UWA Research Repository (16). Scientist for The Science Advisory Board (USA) and an Academic with Academia.edu. The citations past 27 years have accumulated to >4584. Ian James Martins - Semantic Scholar https://www.semanticscholar.org/author/Ian-James-Martins/5258067. Semantic Scholar profile for Ian James Martins, with fewer than 50 highly influential citations RESEARCHGATE ANALYSIS: Ian J Martins | Ph D | Centre of Excellence for Alzheimer's Disease ...https://www.researchgate.net/profile/Ian_Martins2 under Ian James Martins' name places publication RG score (> 96%) of international SCIENTISTS. ORCID CONNECTING RESEARCHER: Editorial Team www.macrothink.org/journal/index.php/jfs/about/editorialTeamBio/13511 Editorial Team. Ian James Martins. Ian James Martins Mail · http://orcid.org/0000-0002-2390-1501. Edith Cowan University, Australia. Prestigious Recognition of Lifetime Membership by International Agency for Standards and Ratings as Fellow for Diabetes, Medical Science (Nutrition). Winner (World Academic Championship -2017) in Diabetes and Medical Science (Nutrition). Certificates from various international conferences have been received in relation to anti-aging, health and disease. Keynote addresses at, Biomedicine 2018 (Osaka, Japan), Global Experts Meeting on Diabetes, Hypertension, Metabolic Syndrome 2018 (Melbourne, Australia), Immunology World 2018 (Amsterdam, Netherlands), Laboratory Medicine 2018 (Berlin, Germany), Innovate Pharma 2017 (Sydney, Australia), Innovate Neurology 2017(Sydney, Australia) World Diabetes and Endocrinology Summit-2017 (Dubai), Pharmacology and Ethnopharmacology 2016 (Chicago, USA) and AGHC 2016 (1st Plenary Speaker, Kaohsiung, Taiwan). Chair/Co-chair Sessions on Laboratory management, Cytogenetics, Clinical Microbiology, Diagnostic Laboratory Medicine etc, 13th Interantional Conference on Laboratory Medicine and Pathology, Berlin, Germany, June 25-26, 2018, Chairing Sessions on Vaccinology, Immunopathology, Immunotherapy, Immune Proteomics, Cancer and Tumour Oncology, 7th World Congress on Immunology, Amsterdam, Netherlands, April 19-20, 2018, Chair, Pipeline 1: Biotherapeutics for Diseases, Bit's 2nd International Congress of Biotherapy-2018 (Programme Committee Member), Chair, Innovate Conferences 2017, Chair/Co-Chair at congress World Gene Convention-2016 (Shanghai, China, Pharmacology and Ethanopharmacology 2016 (Chicago, USA), Annual World Congress of Diabetes-2014 (Haikou, China), World Gene Convention-2014 (Haikou, China). Research Activity Statistics have been provided by Publons with comparison to other researchers. Ian James Martins is now in the 98th percentile as assessed for Publons users by merit. Dr Ian Martins is a reviewer for approx. 47 journals over the past 5 years. Read less
Research Interest :
Diabetes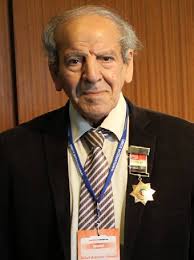 University of Babylon , Iraq
Research Interest :
University of Babylon, Iraq
Please contact the event manager Marilyn (marilyn.b.turner@nyeventslist.com ) below for:
- Multiple participant discounts
- Price quotations or visa invitation letters
- Payment by alternate channels (PayPal, check, Western Union, wire transfers etc)
- Event sponsorships

NO REFUNDS ALLOWED ON REGISTRATIONS
Service fees included in this listing.
-----------------------------------------------------------------
Allied Academies Inc - New York Events List
http://www.NyEventsList.com
http://www.BostonEventsList.com
http://www.SFBayEventsList.com
-----------------------------------------------------------------

MYL181105CEV