Description
Advanced Social Ads is ideal for those already working with a good grasp of programmatic or as a continuation from our Intro to Social Ads training session. The afternoon will build on and develop existing skills.
About Brainlabs Training:
Our training courses are like being back in school. Except they're fun, the teachers won't send you out for misbehaving, and everything you learn will be immediately useful. In our afternoon sessions you will learn a whole host of new skills and approaches to Paid Search. The training sessions will be based in our new office - The Lab - in Kings Cross and refreshments will be provided.
Your trainers for this session will be Brainlabs' Social Team, Richard Clifton and Hannah Croucher.
After graduating with a degree in Biology from Imperial College, Richard joined Brainlabs as a paid search account manager. He now heads the Social Ads team department at Brainlabs, where he and his team have created and launched successful campaigns across a range of verticals on Facebook, Twitter, Instagram and LinkedIn. He also leads social training sessions internally and externally on set-up and strategy. Away from work, Richard enjoys live music, reading and DJing.
Hannah joined Brainlabs directly after graduating with a degree in Biochemistry from the University of Warwick. After initially working on clients such as JustGiving and Which?, she now forms part of the Social Ads team, with knowledge on how to set up, manage and optimise campaigns across Facebook and Twitter. Outside of work, she enjoys going to the theatre and singing.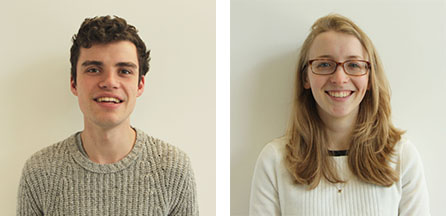 Reviews of Brainlabs Training
"Very friendly trainers. Very open to answer all questions."
"Hands-on exercises right from the start"
"Based on campaign experience using real examples, statistical"
"Great knowledge from the Brainlabs team"