Description
Join us on July 26th for our advanced course, with SEO expert, Rohit Doshi.
Search Engine Optimization (SEO), when implemented properly, can put you in front of your customers when they are looking to make a transaction. No other form of marketing is that effective.
In this advanced 2 hour course, we will go a step further and cover details which will make you confident of implementing your SEO strategy. You will also get a blueprint that will show you the steps you can follow to get optimal results for your website. This is the exact strategy Rohit has used to build sites to over 1 million unique visitors from search engines. He will show you how and where to outsource SEO work at low rates so you can use your budget accordingly.
You will learn:
• Quick Recap of SEO Basics
• Understanding Backlinks
• Advanced Link Building Strategies
• How to Implement SEO Strategies on a Budget
• Where to Not Waste Your Time
• Stealing your Competitors Traffic
• Should You Buy Links? Results vs. Rules
• Ethical Way to Buy Links
• SEO 2016 and Beyond (in detail)
• 3 Live Case Studies
• Detailed Action Plan for SEO
• Detailed Action Local SEO
Who should attend?
• Business Owners • Freelancers • Sales Managers/Directors• PR Professionals • Biz Devs • Bloggers • Students • Marketing Specialists
Itinerary:
6:30 Sign-in / Course begins
* Networking to follow at a local venue for those who are interested
Space is limited! Please update your RSVP if your plans change.
About the Presenter: Rohit Doshi
Rohit Doshi is an entrepreneur who runs several online publications which primarily depend on SEO. With over 5 years of digital marketing experience, he has tested a wide range of SEO strategies and theories to see what works and what does not. He has created websites that get over 1 million unique visitors per year from google (for free) in some of the most competitive verticals.
Presenting Sponsor: Renaissance Solutions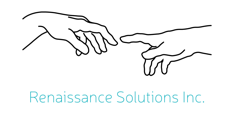 Recruiting firms, hiring managers, talented corporate HR resources and technology and business professionals have collaborated with Renaissance Solutions and Steven Davis to fulfill hiring requirements for decades. Global companies and talented professionals utilize proven coaching techniques to improve performance levels, increase each person's ability to maximize their perceived value, and improve exposure and visibility applying personalized methodologies and road maps structured to generate results. Success has been achieved working with recent college grads, entry level professionals, technology resources and all levels up to and including C-Level management.

Renaissance is recognized for successfully transferring knowledge to expedite interviews and job offers through 1:1 coaching and creating and presenting workshops and webinars on topics such as "Crash Course in Interviewing"​, "Hacking into Your Resume"​, "Having the Best Elevator Pitch"​ and "Hacking into Your Job Search Methodology".
Venue Sponsor: Jay Suites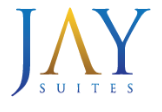 Jay Suites is a hub for New York City entrepreneurs looking to simply work better. We offer flexible, luxury office suites, virtual office plans and on-demand conference rooms, so you can focus on your business and leave the rest to us. All Jay Suites offices are furnished, elegantly designed and come equipped with state-of-the-art technology, resources and support. In addition, members join a growing community with perks such as exclusive access to our members-only meet ups. With locations throughout midtown and downtown New York City, we have crafted an all-inclusive office package so that you can project your companies expenses forward. Whether you're a lawyer, technology startup, or a fortune 500 company, you can bank with Jay Suites to thrive with our customized office space solutions.
About Us:
SuperNetworksNYC is an exclusive networking community and platform for entrepreneurs and professionals that are interested to create valuable connections and further their professional development. It is through our interactions with others that great ideas, relationships and innovations can develop and flourish. Our mission is to foster a 'network of networks' with events that provide a supportive environment for success. Our events include guest speakers and workshops so that you may continue to learn, thrive and succeed.