Description
Advanced Sensory Exercises is a rigorous training session including tasting lessons designed to improve the skills of elite coffee tasters. Students will be exposed to the subtle differences of combination and concentration in the Sensory Skills exam (sweet, salty, and sour) and the not-entirely-pleasant experience of identifying green coffee defects by taste. The class also includes a session on cupping score calibration.
The course is modeled after industry standard examinations, and should help provide valuable practice to those seeking various types of certifications. It will also increase your ability to identify problem coffees in a formal evaluation setting and help you to expertly consider the broad range of influences on a coffee's flavor profile.
Taught by Chris Kornman & Evan Gilman of Royal Coffee, hosted by Bay Area CoRo, in anticipation of the opening of The Crown: Royal Coffee Lab & Tasting Room.
Graciously Hosted by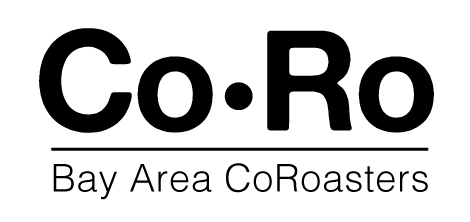 About the Instructors
Chris Kornman, Education & Lab Manager, Royal Coffee, Inc.
Chris Kornman is a seasoned coffee quality specialist with a decade of experience working with Geoff Watts as a cupper, educator, green coffee buyer, and roaster. Chris logged thousands of miles and hours across the coffee lands in East Africa and Brazil, though lately his focus has been developing educational curriculum and written media for The Crown: Royal Coffee Lab & Tasting Room. Whether to a room of 300 Anacafé members in Guatemala City, 100 attendees at the Roasters Guild Sensory Summit at UC Davis, or one-on-one training, his passion for education knows no boundaries. Chris rides a 1986 Schwinn Prelude, plays Washburn B-17 5-string banjo and Bach Stradivarius Bb trumpet, and always carries a Frisbee – just in case.
Evan Gilman, Creative Director, Royal Coffee, Inc.
Evan is, amongst other things, a photographer, musician in a Balinese gamelan, a brewer, and a licensed Q Grader. He joins The Crown after extensive travel throughout Indonesia, work as a trainer for Blue Bottle Coffee Company, and 15 years in the coffee industry.
About the Host Venue
Bay Area CoRoasters
Bay Area CoRoasters provides the tools, training, and space needed to roast, package, and source coffee in a collaborative and community space. They are passionate about connecting the coffee community with the people, equipment, and resources they need to roast great coffee. Their diverse membership includes commercial roasters with established reputations, roasters dedicated to developing new brands in this changing coffee landscape, home roasters passionate about honing their skills, and coffee enthusiasts.