Advanced Scheduling Techniques for EVM Projects | Huntsville, AL | Starts Feb 6, 2013 | Learn Practical Approach to Build, Use and Maintain an Integrated Master Schedule | Instructor-led | 24 PDUs/Contact Hours

Wednesday, February 6, 2013 at 9:00 AM

-

Friday, February 8, 2013 at 5:00 PM (CST)
Event Details
Learn how to manage projects, particularly those applying 
Earned Value Management (EVM)
  techniques,
 using sound schedules that integrate cost and technical data and provide the project management team with the information needed to make effective decisions and take appropriate actions in response to the day-to-day challenges of the projects. This 3-day class provides both new and experienced master planner/schedulers with practical approaches for building, using, and maintaining an Integrated Master Schedule (IMS).
Course Overview
This Advanced Scheduling Techniques for EVM Projects provides project managers and project schedulers and planners with practical approaches to building, executing, and maintaining integrated project schedules using a standardized methodology for project planning, scheduling and analysis. Course curriculum is based on the National Defense Industrial Association (NDIA) Planning and Scheduling Excellence Guide (PASEG).
3-days

24 PDUs/contact hours

PMP Certified Instructors
Course Objectives
 Upon successful completion of this course, students will be able to:
Identify the Generally Accepted Scheduling Principles (GASP)

Architect an Integrated Master Schedule

Understand schedule modeling techniques

Accomplish Cost and Schedule Integration

Design the Project Schedule for Integration into External Schedules

Ensure Vertical and Horizontal Integration

Maintain the Schedule Using Generally Accepted Scheduling Principles

Update Activity Status and Forecast Activity Completion Dates and Costs

Conduct Schedule Analysis

Establish a Business Rhythm for Maintaining Schedules and Delivering Schedules to Customers 
Target Student
This course is designed for:
Project Planners and Schedulers

Project Managers

Control Account Managers

Program Controls Analysts 

Project Team Members
Course Content
Module 1: Introduction to Project Scheduling
Lesson 1.1: Projects and Project Management

Lesson 1.2: The Importance of the Integrated Master Schedule and Project Success

Lesson 1.3: Project Scope, Schedule and Cost Integration

Lesson 1.4: Managing Project Using Earned Value Management
Module 2: Generally Accepted Scheduling Practices (GASP)
Lesson 2.1: GASP 1 - Complete Schedules

Lesson 2.2: GASP 2 - Traceable Schedules

Lesson 2.3: GASP 3 - Transparent Schedules

Lesson 2.4: GASP 4 - Statused Schedules

Lesson 2.5: GASP 5 - Predictive Schedules

Lesson 2.6: GASP 6 - Usable Schedules

Lesson 2.7: GASP 7 - Resourced Schedules

Lesson 2.8: GASP 8 - Controlled Schedules
Module 3: Schedule Development and Control
Lesson 3.1: Identify Schedule Activities

Lesson 3.2: Sequence Schedule Activities

Lesson 3.3: Estimate Activity Resources

Lesson 3.4: Estimate Activity Durations

Lesson 3.5: Develop and Analyze Schedule

Lesson 3.6: Status the Schedule

Lesson 3.7: Analyze Schedule Performance

Lesson 3.8: Control Schedule Baseline Changes
Module 4: Schedule Architecture
Lesson 4.1: Integrated Master Schedule (IMS) Architecture

Lesson 4.2: Schedule Hierarchy
Module 5: Schedule Modeling Techniques
Lesson 5.1: Activity Naming Conventions

Lesson 5.2: Activity Durations

Lesson 5.3: Activity Relationships and Schedule Logic

Lesson 5.4: Activity Relationship Lead and Lag Times

Lesson 5.5: Activity Constraints

Lesson 5.6: Milestones

Lesson 5.7: Summaries and Hammocks

Lesson 5.8: Level of Effort

Lesson 5.9: Apportioned Effort Activities

Lesson 5.10: Working Calendars

Lesson 5.11: Schedule Calculation Algorithm

Lesson 5.12: Schedule Margin
Module 6: Cost and Schedule Integration
Lesson 6.1: Resource-Loaded versus Non-Resource Loaded Schedules

Lesson 6.2: Resource Loaded Schedules

Lesson 6.3: Non-Resource Loaded Schedules
Module 7: External Schedule Integration
Lesson 7.1: Subproject/External Schedule Integration

Lesson 7.2: Interface Handoff Milestones

Lesson 7.3: Schedule Visibility Tasks (SVT)
Module 8: Horizontal and Vertical Traceability
Lesson 8.1: Horizontal Traceability

Lesson 8.2: Vertical Traceability

Lesson 8.3: Activity Coding for Traceability
Module 9: Schedule Maintenance
Lesson 9.1: Status to Timenow

Lesson 9.2: Forecasting

Lesson 9.3: Schedule Acceleration Techniques

Lesson 9.4: Estimate at Completion
Module 10: Schedule Analysis
Lesson 10.1: Critical and Driving Path Analysis

Lesson 10.2: Schedule Health Assessment

Lesson 10.3: Risk and Opportunity

Lesson 10.4: Schedule Execution Metrics

Critical Path Length Index (CPLI)

Schedule Performance Index (SPI)

Baseline Execution Index (BEI)

Current Execution Index (CEI)

Duration-Based vs. Scope-Based Percent Complete

Schedule Rate Chart
Module 11: Business Rhythm and Submittal 
Lesson 11.1: IMS Supplemental Guidance

Lesson 11.2: Schedule Procedure Documentation

Lesson 11.3: IMS Submittals

Lesson 11.4: Business Rhythm

Lesson 11.5: Program Schedule Reviews
Module 12: Training
Lesson 12.1: Leadership Training

Lesson 12.2: Planner/Scheduler Skills and Training
Module 13: Program and Contract Phase Considerations
Lesson 13.1: Proposal IMS Considerations

Lesson 13.2: Scheduling in a Production Environment
Have questions about Advanced Scheduling Techniques for EVM Projects | Huntsville, AL | Starts Feb 6, 2013 | Learn Practical Approach to Build, Use and Maintain an Integrated Master Schedule | Instructor-led | 24 PDUs/Contact Hours?
Contact Charter Performance Management Group LLC
When & Where

Apex Business Center
600 Boulevard South, Suite 104
Huntsville, AL 35802


Wednesday, February 6, 2013 at 9:00 AM

-

Friday, February 8, 2013 at 5:00 PM (CST)
Add to my calendar
Organizer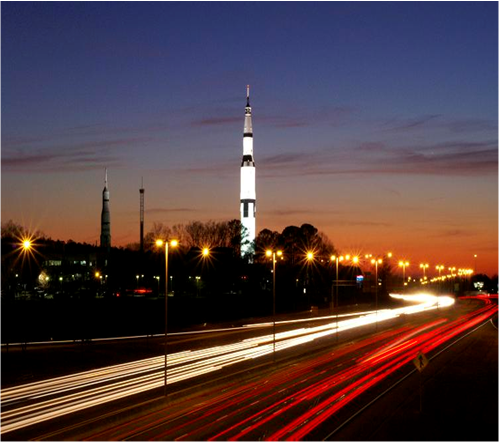 Charter Performance Management Group LLC
specializes in earned value management system (EVMS) implementations and enterprise program management (EPM) consulting and training. 
Earned Value Management (EVM) serves as an early warning system and helps Program Managers and the Customer address the cost and schedule risks that are inherent in projects of all kinds. We use a comprehensive set of standardized methodologies, ANSI/EIA 748 compliant policies and procedures, and industry best practices to achieve repeatable success in every engagement.

Charter Performance is a Project Management Institute (PMI)® Registered Education Provider (R.E.P.)®.

PMI, PMP, R.E.P. and PMBOK Guide are registered marks of the Project Management Institute, Inc.