Event Information
Location
The Mountain Retreat & Learning Center
PO Box 1299
Highlands, NC 28741
Description
Advanced Sacred Lomi Retreat • Highlands, NC
Limited to 24 Participants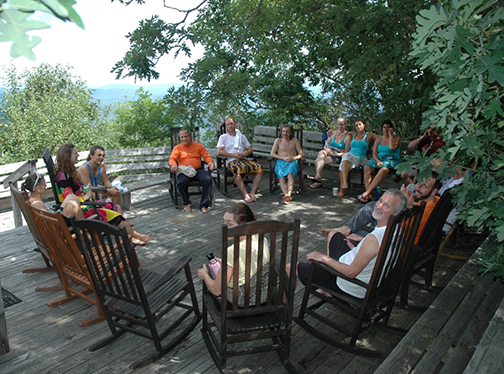 Qualify for our Advanced Lomi Lomi Retreat by successfully completing our
Students who've attended at least one of our 3 or 4 day workshops, a retreat, or the Level I & II weekend workshops also qualify.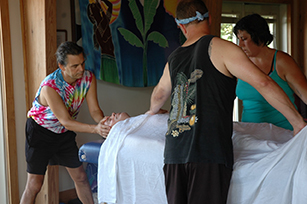 Advanced Sacred Lomi® includes refining skills and techniques, butadvanced work also invites you to gain deeper awareness of yourself, your heart's purpose, your soul's intent and your unique gifts and abilities. In this powerful gathering, advanced students come from all over the world to share deep love, honor and truth with their 'ohana. Quantum healing and transformation occurs for each and every one of us.
We create a life-changing mix of transformational time on the body, deep inner exploration, time in nature and pure celebration - all while being nourished by the land and the beautiful mountains of North Carolina.
From our hearts, we offer this space as a tribal gathering of powerful souls. We have a vast 'ohana of talented, heartfelt healers and this is our chance to come together and support one another in life, in spirit and with love.
Earn: 32 Credit Hours through NCBTMB.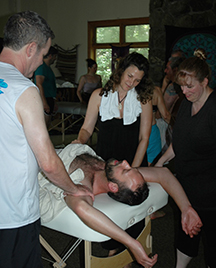 Dates: July 3-7, 2017
Stay-overs: For an additional $115 / night for shared rooms, or $145 / for private, participants may arrive one day early or stay one day longer.
Accommodations: The accommodations that are included in the price are comfortable lodge rooms or cozy cabins.
Meals: Delicious food is included in the workshop cost beginning with dinner on the 13th and ending with lunch on the 17th.
What to bring: We will email you a comprehensive list of what to bring and what to expect about one month before the retreat.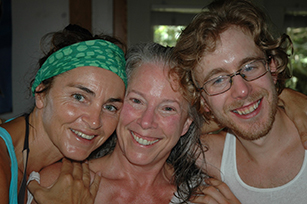 "I felt so filled by every soul's presence (whether there in the physical or not!) and so strengthened and supported to just "BE"! Such joy in my heart for this journey! I am aware of the process of integrating this new growth into my life in each moment, and how Aloha can always take me to that place of abiding joy! I hold you all in my heart, GRATEFULLY! Flying with you in spirit! ALOHA" Leilani, D.
"I was trying to describe my experience to a friend today. He listened while I talked about how I feel it opened new doors for me in so many ways and rambled on about the magic of the people, Tom and Donna, the location, the amazing connections, the sharing of skills, ideas and feeling of support and openness... He responded with " forget the doors, sounds like it blew out the walls" Christa, D.
---
STILL NEED TO QUALIFY?
You can brush up on your skills with our in-depth DVDs or earn CE's by adding our Home Study Course to your order.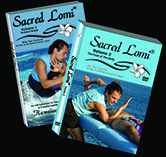 Volume 1 DVD $49.95 / Volume 2 DVD $59.95
Two Volume Set $99.95 / Alumni Pricing $84.00 / set
Home Study Course add $65.00 to earn 12 CEs
Order our DVDs and Home Study Courses
---
HEAL WITH INTENTION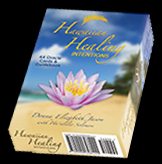 Hawaiian Healing Intention Cards
44 Oracle Cards & Guidebook
Each with a Hawaiian Name, Insight and Intention
$24.00
---
Facilitators: Tom Cochran and Donna Jason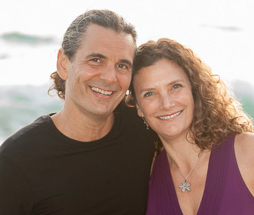 To learn more visit Sacred Lomi
Registration Policy
I understand that this advanced practice training is an opportunity to deepen my practice of Sacred Lomi, experience the depth of my being and connect with like-hearted people. I also understand the "work" can be physically and emotionally challenging and I take full responsibility for my own being and setting my own boundaries. I understand that no alcohol or drugs are permitted on the property. I understand that if I cancel, my $200 deposit will be held by Sacred Lomi for up to 2 years and can be used towards another workshop. However, if I cancel after June 19th, '17 I risk losing my tuition. I have read and understand the registration policy.
Date and Time
Location
The Mountain Retreat & Learning Center
PO Box 1299
Highlands, NC 28741