Description
Do you have a Reiki 1 2 or 3 qualification?
Do you want to refresh your practice and advance your skills?
Would you like to refresh your Reiki empowerment?
Join us for monthly Reiki ongoing advanced training and supevision for anyone who has previously done Reiki at any level 1,2 or 3. All welcome.
Reiki Master Heather will give you a Rejui (empowerment refresh) and suport your Reiki healing journey with ongoing training and supervision.
You will receive:
Reiki Empowerments

Supervision - an opportunity to ask questions and develop your practice

Advanced training

Improve your intuition

Group support

Receive Reiki healing

Continuing professional development for healers and practitioners
$25 plus eventbright fees
More FREE workshops at the Lotus Centre
Retrain your brain for permanant weight reduction
Courses:
Advanced Reiki ongoing Training & Supervision for Reiki Students and Practitioners level 1 2 & 3
Reiki Certificate Level 1 training
Relax with Yoga Nidra & Meditation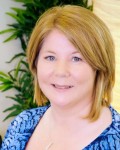 Led by Heather Cavill Greer Director of he Lotus Centre in Brookvale. Heather has been trained in Reiki (Master level), Spiritual healing and Shamanism as well as being a qualified and experienced Clinical Hypnotherapist Mindfulness-based Psychotherapist and counsellor based at the Lotus Centre. Heather has 17 years experience in Oncology nursing, and over 26 years experience as an Energy Healer.