Location
Spitzmühle
Spitzmühlenweg 2
15344 Strausberg
Germany
Go Beyond Resentments & Appreciations - This Winter Retreat is for Experienced and Committed Radical Honesty Practitioners.
About this event
Beyond resentments & appreciations - an Advanced Radical Honesty Winter retreat led by certified trainers Marvin Schulz and Jura Glo.
The Radical Honesty Advanced Retreat is your experimental space to show more of yourself and revise auto-piloted communication habits, including Radical Honesty communication habits, that no longer serve you. You get to reactivate repressed emotions and experience yourself without inhibitions and strategies.
During the retreat, you are immersed in an honest environment and constantly supported by our experienced trainer team. This way, you may want to take more risks in expressing yourself freely, being more vulnerable and connecting in ways you forgot where possible.
A lot of our workshop alumni claim that they have gotten over long-held resentment, felt less ashamed for their wants and thoughts, released bottled-up sadness, and grew in power as the conscious creators of their lives.
The requirement for this retreat is at least one in-person Radical Honesty workshop with a certified trainer, a completion talk with at least one important person in your life, and a short application. The space is limited to 12 participants only.
We want to work with a committed group on real-world honesty challenges! We want you to leave the retreat with an increased ability to practice Radical Honesty in your daily life. We will support you to expand your awareness and fine-tune your communication to feel even more alive and present in contact with others. If you have been holding back in your previous workshops, here you can let go.
Dates, Times & Investment
Date: March 1-5, 2022
Timing: Wednesday 18:00 o'clock to Sunday 13:00 o'clock.
The closing of the workshop is on Sunday at noon, please don't plan your departure before that time. We suggest you take some time to join a goodbye lunch at 13 o'clock, exchange contacts or take part in group pictures after the closing. You are welcome to hang out at the venue until the evening and enjoy peace, quiet nature, and the stunning lake.
Retreat Price:
1290 EUR
The retreat price includes the 5-day workshop, daily sauna, 3 delicious meals a day, lodging (double room) throughout the retreat, and one integration call two weeks after the workshop with the trainers.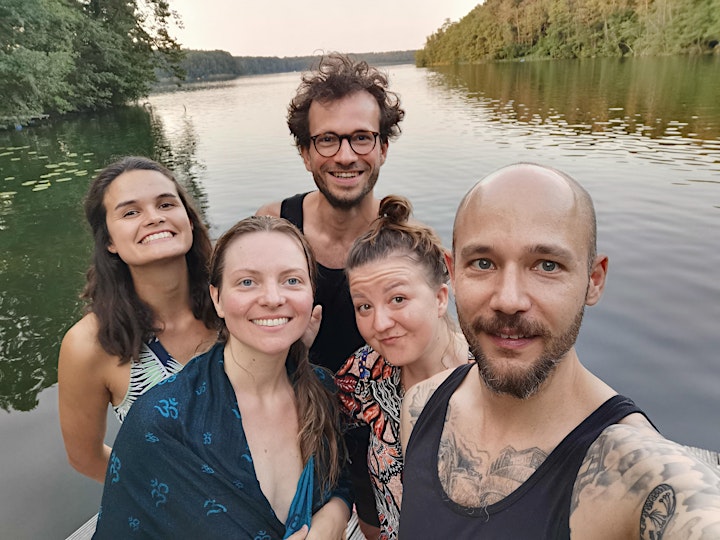 What will we do at this Radical Honesty Retreat?
Our Small-Group Curriculum Includes
Daily yoga, meditation, and relaxation
Individual work on a current honesty challenge you are facing
Ongoing interpersonal work within our group
Facilitated honest conversations
Revealing introductions
Extensive practice periods and communication models
Group games, paired and individual exercises
In this retreat, we use specific body and mind awareness practices to take charge of our attention and stay grounded in our physical experience. Such practice helps to tolerate increased sensations of aliveness, connection, and unreasonable joy. Paired and group exercises support practice saying things we usually withhold or lie about and facilitated conversations integrate hang-ups from the past and help to move forward in life with integrity and presence. The overall community experience of living together for 5 days supports the experience of belonging and trust that the world of honesty, integrity & mutual support is possible and can be a norm.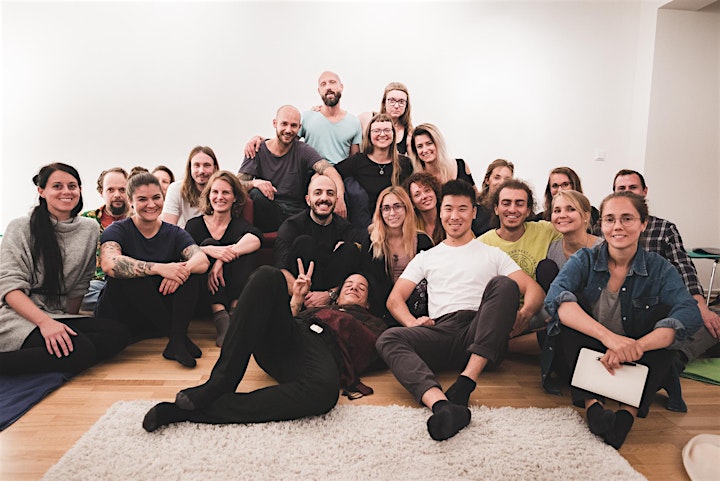 Join our Winter Retreat at Spitzmühle if you want to:
Get a break from repeating patterns in your life
Build and maintain honest relationships
Deepen your bodily awareness and experience more connection
Practice asking for what you want
Prepare yourself for important honest conversations with important people in your life
Experience being without filters and aligning your communication with your experience
Create lasting and nourishing friendships
Learn how to talk with people who don't know Radical Honesty
Be part of the growing Radical Honesty worldwide community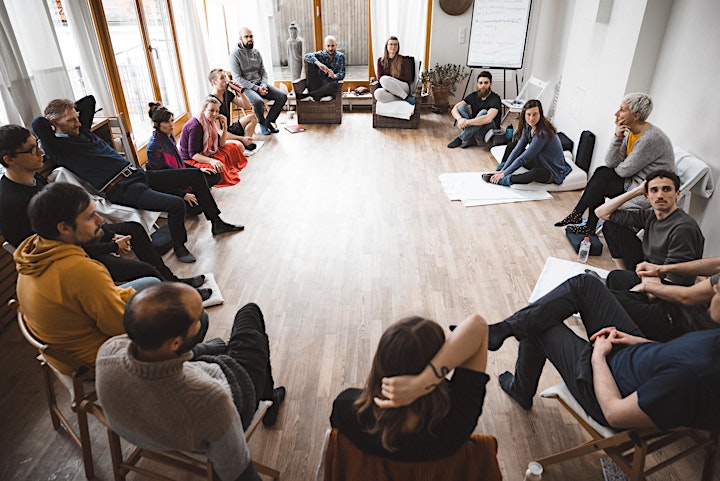 Further Goals of this retreat
We will focus on community building by fine-tuning the way we express ourselves within the group: how do you ask for what you want? How do you get what you don't want? How do you create the reality for yourself that serves you and how do you sabotage your relations?
As a result of the small-group retreat setting, we will spend more time on personal interactions and go beyond resentments and appreciations to uncover a wider spectrum of experiences. You will leave this retreat with new honest friends, uncompromised inner comfort to be as you are, lightness of being, and more clarity on how to become a powerful creator of your own life.
If this is what you're looking for, sign up.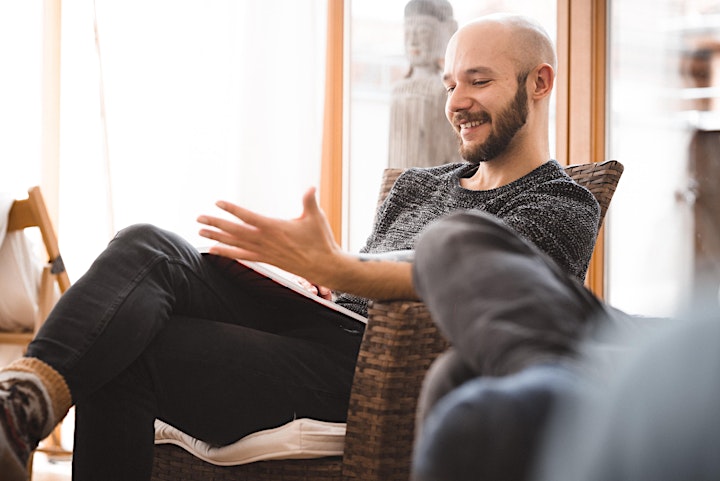 Spitzmühle!
Spitzmühle is an exclusive venue hugged in by a beautiful lake and forests. This place is booked out 15 months in advance and we are happy for our long-term cooperation with this venue. We will be there in March, so it will be late winter / early spring. We will warm-up in the sauna and you can cool-down in the lake, if you dare.
Lodging
You will be sharing a room with one person. Every room is equipped with a bathroom (shower + toilet) and heating system in case it gets cold at night. All meals are included.
Who can participate?
This is a small group advanced retreat with lots of personal attention for people with previous in-person Radical Honesty workshop experience. If you are committed to doing the work and bringing in your own experience and challenges, you are welcome to join. When in doubt - ask Jura & Marvin.
Commitment
Please plan your travels in a way that you can be present at each session. To make this workshop work for you and everyone else, we will all agree to take part in every practice. If you have any concerns with the program, let us know.
How can I join?
Click on tickets, sign up for the free application process, receive the confirmation email and we'll contact you about how to apply. We will invoice you the workshop fee once your application is approved by the trainers.
About the Trainers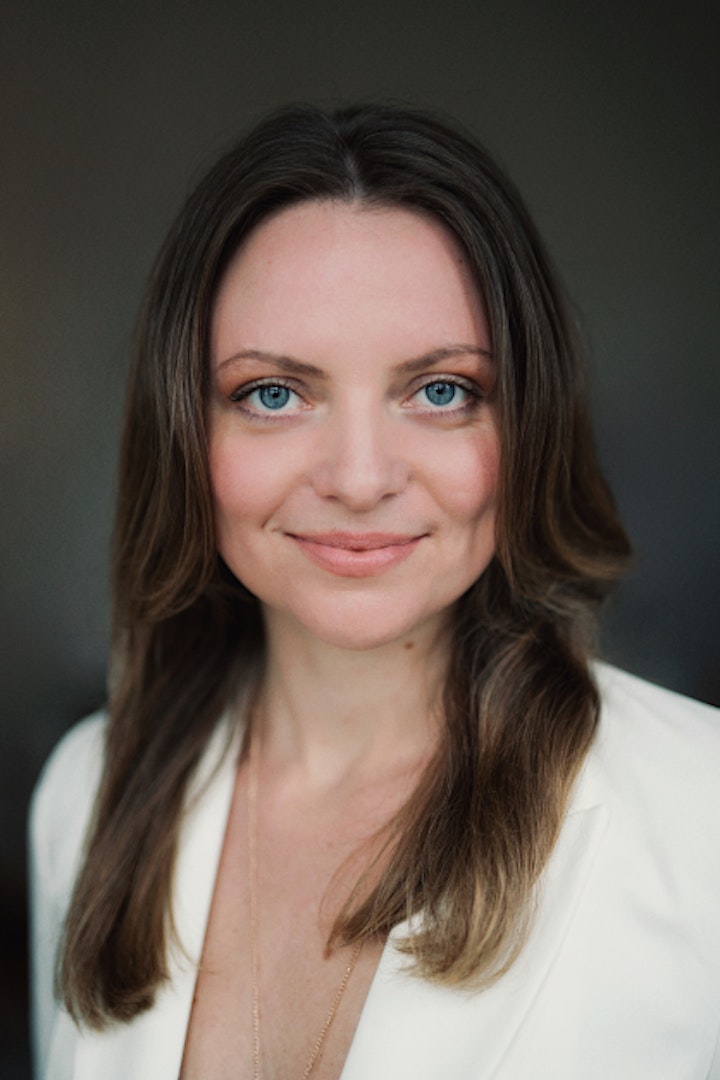 Jūra Glo is a trauma-informed Radical Honesty trainer and a somatic coach in relationship repair. She has led Radical Honesty practice groups since 2014 and found the largest Radical Honesty community in Europe. Currently, she has completed 4 years of developmental and attachment trauma (NARM) training, therefore, her work is sharp in precision and gentle in nature.
Jūra is trained in somatic psychotherapy, individual & couples coaching, Tantra yoga, conscious sensuality, and therapeutic bodywork. The wide range of professional backgrounds provides an accepting and playful environment to experiment and experience diverse expressions and ways of being together.
Revolutionary at heart, she founded a visionary organization TransformWork that aims to create spaces of transformative nature for people to establish and export a new culture for living & relating.
www.JuraGlo.com | Facebook | Youtube | Instagram | Telegram | Tiktok | Newsletter
Marvin Schulz, M.Sc., is one of the most experienced Radical Honesty Trainers and organizes workshops in Europe, Africa, and the Americas. As a former auditor for investment banks in New York and Executive Assistant for a multi-billion dollar company on Broadway, Marvin experienced the detrimental effects of lying and withholding first hand: at age 26, he was depressed and burned out.
"I had a promising career in front of me. However, I felt horrible and empty. None of the money I made could compensate for my inner yearning for love, connection and a happy life. After deciding not to kill myself, I opted for a Radical Honesty Workshop. After that, I still killed myself, but in a very different way: I killed my self-image and completed my past."
He left the corporate rat wheel and embarked on his journey towards a more authentic, joyous, and connected life. He moved back to Germany and healed his own wounds by having honest conversations with important people. He cleaned up his past using Radical Honesty. Dr. Blanton invited Marvin to live at his place in Virginia for one season and certified him as a Radical Honesty trainer three years later.
Marvin has the ability to bring humor into seemingly serious processes while staying compassionate and curious. He is comfortable going into discomfort and can guide participants in re-experiencing hurt and pain while holding them in the here and now. His style is inquisitive, simple, and direct – often with a wink and never without compassion. Marvin has lived in China, Mexico, South Africa and the United States and studied cross-cultural communication. He currently resides in Prague, Czech Republic, where he produces music, drinks coffee and enjoys what he often calls the most beautiful city in the world. If you want to learn more, visit his website: