Description
Advanced Power BI by Ginger Grant
Level 300 – Advanced
Looking to learn more advanced Power BI Topics? This session takes a deep dive into the features of Power BI to help improve project development and implementation. Attendees will learn about security and administration with Power BI, implementing DAX both with quick measures and by writing their own. Learn how and (more importantly) when to use Power Apps, the replacement for Content Packs,. Improve your Power BI visualizations by using color palates designed with optimal contrast ratios and other techniques recommended by visualization experts to improve report layout. As there are now six different versions of Power BI, learn what the differences are so you can determine which features are available in your environment. To ensure Power BI Projects are implemented with as few problems as possible we will review the best practices for project development and deployment.
As part of the Power BI Service review, this session will cover the best practice implementation steps including:
Administration

Security

Development Practices

Deployment Strategies

Improving Visualization Design

Data Modeling Considerations

Advanced DAX and Quick Measures

In depth with M

Power BI Versions and Features

Drill-through techniques
This session will take your Power BI skills to the next level by providing advanced knowledge and understanding of how Power BI works and what you need to do ensure you are developing the most optimal visualizations in whatever version you are using.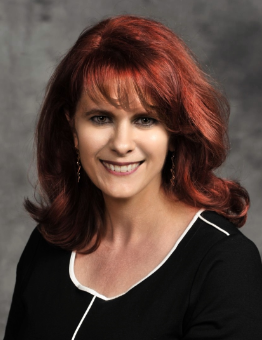 Speaker

Ginger Grant provides consulting services in advanced analytic solutions, including machine learning, data warehousing, data visualization and cube development using the entire Microsoft Data Stack (ISQL Server, T-SQL, SSIS, SSAS, Power BI and Azure). She works with data solutions across a wide range of industries including insurance, education, healthcare, finance and transportation. She is a prolific blogger at www.desertislesql.com and frequent speaker. As an MCT she provides training courses at conferences and events worldwide to introduce more people to current developments and future trends in data. Microsoft has awarded her an MVP in Data Platform since 2016.

Additional information
The registration starts at 8 AM.
Please bring a government-issued photo ID, printed registration form and a laptop.
A light breakfast, lunch and snack are included.