Advanced Parenting Skills for the Drug Age - A Three Session Training for Parents-May 15, 22, and 29

Wednesday, May 15, 2019 at 7:00 PM

-

Wednesday, May 29, 2019 at 8:30 PM (MST)
Event Details
Mike's Parent Coaching Group
(3 Sessions)
Wednesday, May 15th, 22nd, and 29th, 2019 from 7:00 PM - 8:30 PM
      Helping Your Child Become a Responsible, Drug-Free Adult in the Drug Age

One of our most important goals as parents, is to teach our children to eventually not need us anymore. We hope of course, that they will become independent, responsible, and successful, drug-free adults. That is a tall order indeed. Where is our society's roadmap for that?
In this three-session coaching group for parents of children age 12 to 28, you will learn tools and strategies for best practices in raising drug-free children in the drug age we live in today. You will also gain insight and answers to these and other questions:

Why is it that 90% of adult addicts & alcoholics started using in their teen years?

Why are gifted children more at risk to develop an addiction to drugs or alcohol?
What is the No. 1 payoff or benefit, that drugs provide to children?

Is addiction really a disease?
How can youg people find contentment in today's world?
                                   Training is limited to 20 participants

Admission:  $135 for all three sessions if registered on, or before May 12th 

                  $150 for all three sessions if registered on, or after May 13th

 (When 2 people register together, they will receive a free copy of Mike's Book)

Mike's book, The Four Seasons of Recovery
for Parents of Alcoholics and Addicts
will be available at a special price during the workshop.
Save This Event
When & Where

Calvary Healing Center
720 E. Montebello Ave.
Family Building at Rear of Property
Phoenix, AZ 85014


Wednesday, May 15, 2019 at 7:00 PM

-

Wednesday, May 29, 2019 at 8:30 PM (MST)
Add to my calendar
Organizer
Presented by Speakman Coaching  602-284-1411

Mike Speakman, LISAC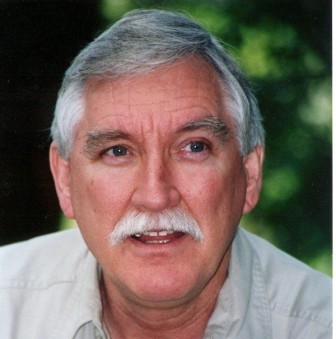 Mike is a licensed substance abuse counselor and Family Education Life Coach. As director of Speakman Coaching, he teaches families how to best help an addicted loved one. Mike developed his passion for helping families while working in treatment centers since 1988. In 2006, Mike founded PAL (Parents of Addicted Loved-ones) a free, parent-run, educational self-help group for parents and spouses struggling to help an addicted loved one. There are now 21 PAL meetings in Arizona and meetings in 30 other States. Mike's book: The Four Seasons of Recovery for Parents, guides parents through the steps of regaining control of a painful situation that often feels hopeless.
Save
Save
Save
Save
Save
Save
Save
Save
Save
Save
Save
Save