Description
SF Data & intermix.io present a private 1-hour online training that introduces you to strategies and best practices for how to do advanced monitoring and performance tuning for Amazon Redshift. This will help you speed up your queries and get high concurrency.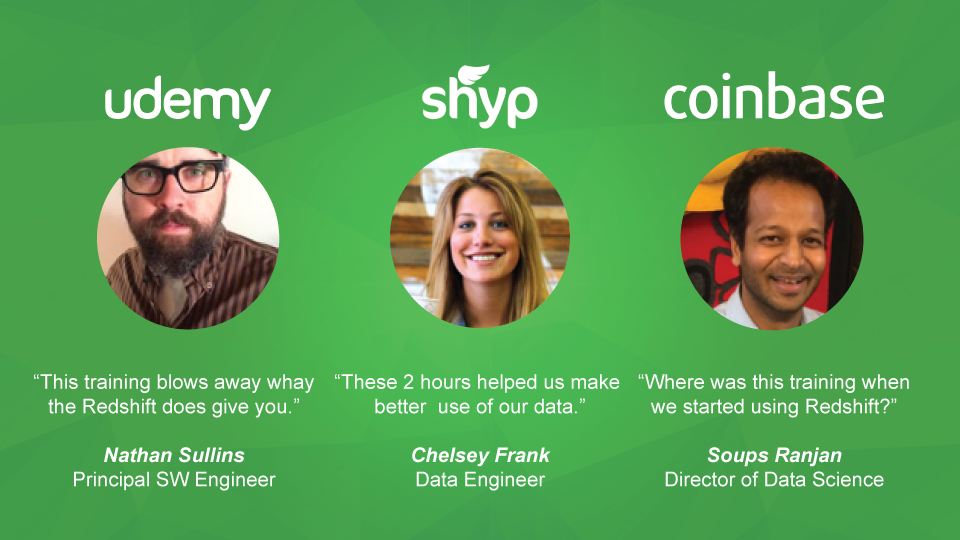 *** If you can't make this time, no worries. Register anyway and we'll send the recording and the slides afterward.
WHAT WILL I LEARN?
The class will include hands-on activities, for your cluster, focused on teaching you how to process a massive volume of queries in short time, discover and prevent problems with your cluster and run blazing fast dashboards for your data consumers.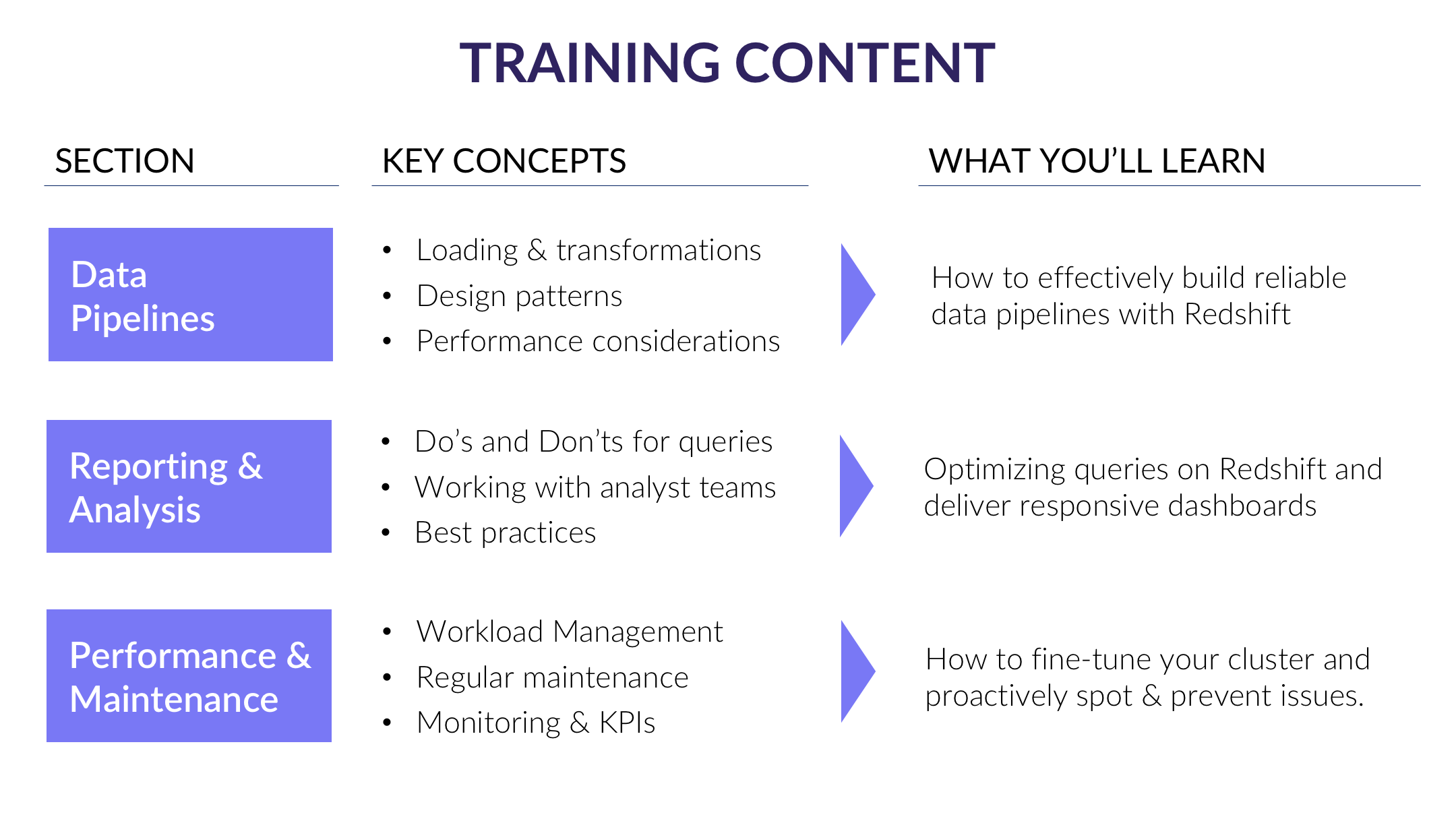 There will be ample time during the class for questions and discussion.
HOW WILL THIS HELP ME AND MY COMPANY?
High performing clusters. Fast dashboards. Smarter business decisions. Sounds great, right? Once you've been freed up from fighting fires, you can start being creative with your data.

The training is battle-proven with the data teams of companies such as: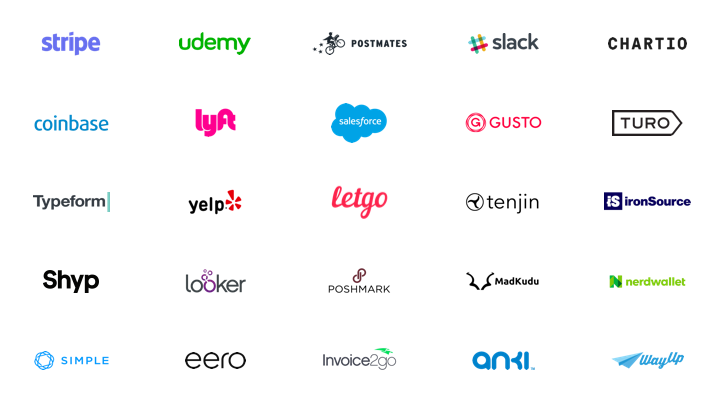 What is intermix.io?
Intermix is the missing piece of the Redshift puzzle. The performance analytics to identify and fix your problems. Our SaaS platform can get you back in control of your clusters and have your data running fast and smooth.
Be in control: Search your data, get alerts and discover insights you can act on.
Run faster queries: Find the right workload management (WLM) setting to run faster queries than ever.
Grow with your data: See which schemas, tables and workflows fill up your cluster.
Start using Redshift to report on the past, and mine all that information also to predict the future. That's when things start to get exciting, and you can secure your position as a valued member of the team.