Description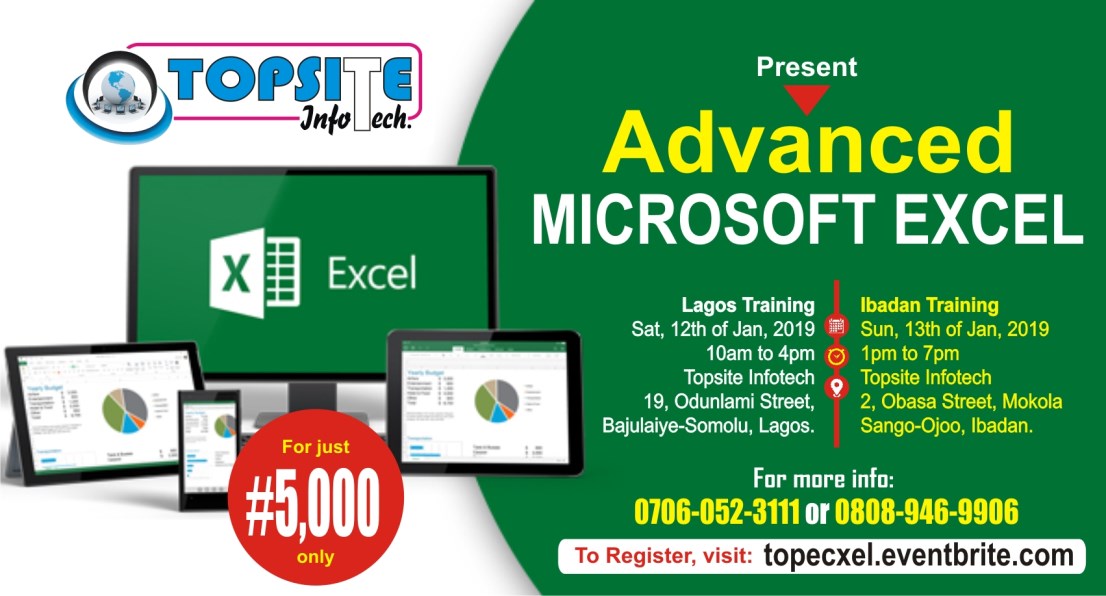 OBJECTIVE:
Understand how you can apply Advanced functions of Microsoft Excel to improve productivity, enhance spreadsheets with charts & formulas and streamline your work.
Learn how you can automate common tasks, apply advanced analysis techniques to more complex data sets, collaborate on worksheets with others, and leverage on Excel's advanced functionality to simplify your day-to-day work.
WHO SHOULD ATTEND:
The Advanced Excel Training Workshop course is tailored for managers and executives who are seeking practical solutions to their Excel problems in raw data management, business analysis, and reporting.
It is conducted based on business case studies with the aim of maximizing your benefits (e.g. productivity, report accuracy) in the use of Excel. Its purpose is to equip you with foundational skills and competence to explore Excel on your own.
All persons involved in using Excel to process large datasets, especially those received from other systems, and converting them into reports to be utilized in the business.
OUTCOMES:
By the end of the course, delegates will recognize areas where they could improve their own spreadsheet.

They will be in a position to immediately apply the lessons learn to their own models in their own environment.

They will immediately to be able to save time on their everyday Excel tasks.
MICROSOFT ADVANCED EXCEL COURSE OUTLINE:
Working With Custom And Conditional Formats
- Creating Conditional Formatting
Using Formulas And Functions
Sort And AutoFilter Data
- Creating A Custom AutoFilter
- Filter For A Specific Date Range
- Filter For A Dynamic Data Range
Using Advanced Filter
Consolidation Data
- Working With Multiple Worksheet
Conditional Logic & Functions Wizards
- Using IF Functions
- Using SumIF Functions
- Create Subtotal
- Using VLookup Functions
Managing Multiple Worksheet Data Analysis
- What If Analysis
- Create A Report From Scenario
Data Validation Working With Pivot Tables Data
Creating Pivot Charts From Report
Working With Worksheet Protection & Security
Lagos Training:

Date: Saturday, 12th of January, 2019

Time: 10am to 4pm

Venue: Topsite Infotech - 19, Odunlami Street, Near Access Bank, Bajulaiye-Somolu, Lagos, Nigeria

Ibadan Training:

Date: Sunday, 13th of January, 2019

Time: 1pm to 7pm

Venue: Topsite Infotech - 2, Obasa Street, Mokola Hill, Off Sango Ojoo Road, Ibadan, Nigeria
Training Fee: #5,000 only

Make Payment After Registration into the following bank details
Bank Account Details:

Acct Name: Topsite Infotech

Bank: GTBank


Acct No: 0137403564
Organizer of ADVANCED MICROSOFT EXCEL TRAINING (6 hrs) - Lagos or Ibadan