Multiple Dates
Advanced Medical Aesthetic Class (English Module 3)--CIBLE FORMATION
Description
CIBLE FORMATION
---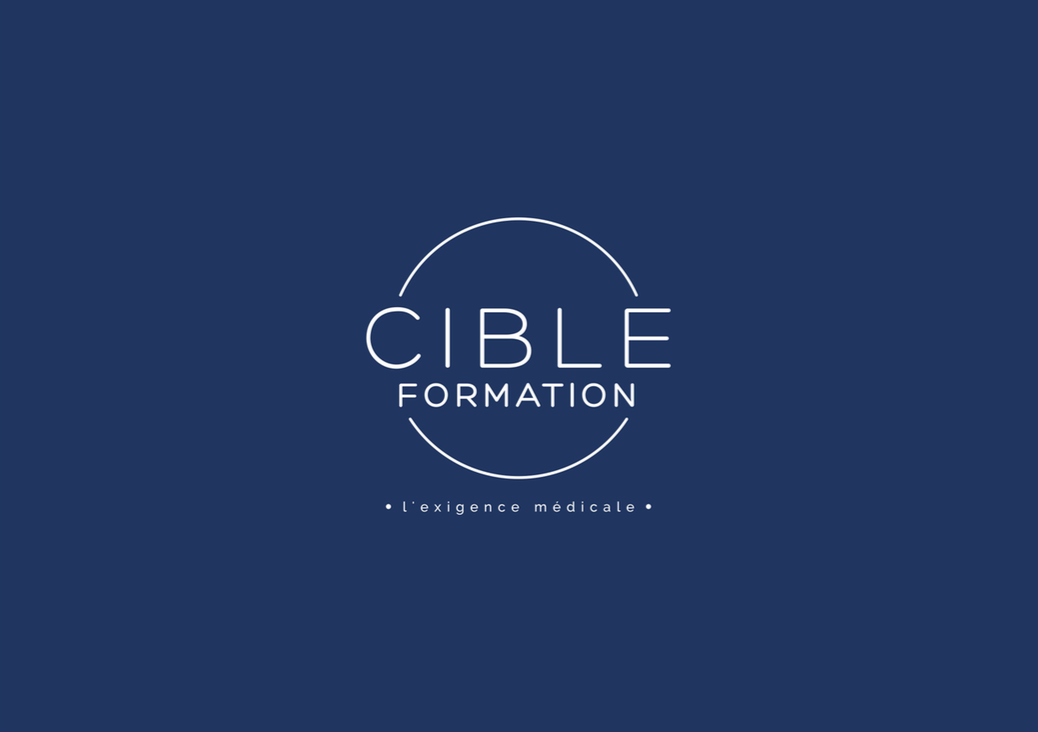 is a medical aesthetic academy which is located at Paris and provides excellence in medical aesthetic training. We have top rank training classes, a unique know-how, tailor-made for doctors willing to perfect and master every techniques of aesthetic medicine.
CIBLE FORMATION is French State recognized school, officially delievering recognized training certificates.
OUR TRAINING TEAM
---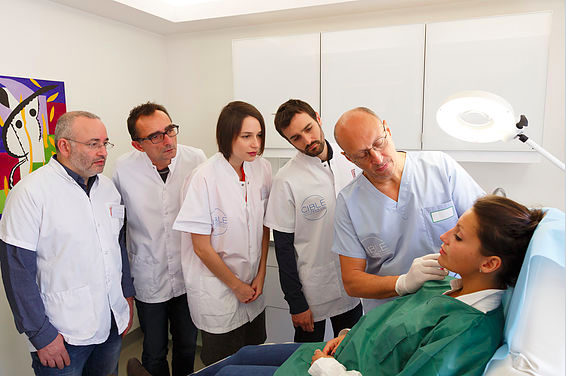 CIBLE FORMATION's training team menbers are chosen among top rank international specialists, they are all benefitting of over 20 years of experience in aesthetic medicine. Internationally recognized in the industry as trend leaders, they are regularly asked to participate to international congresses and regularly provide some trainings for the biggest pharmaceutical laboratories. Their experience, gathered in a same training team, provide CIBLE FORMATION with a unique and differentiated know-how in aesthetic medicine practice, allowing at the same time the perpetuation of an ethic code, key to French medicine tradition.
Dr. Aknin, Director of the CIBLE FORMATION SCIENTIFIC COMMITTEE, managed to build up a unique team, thanks both to their past experiences as well as their respective specializations.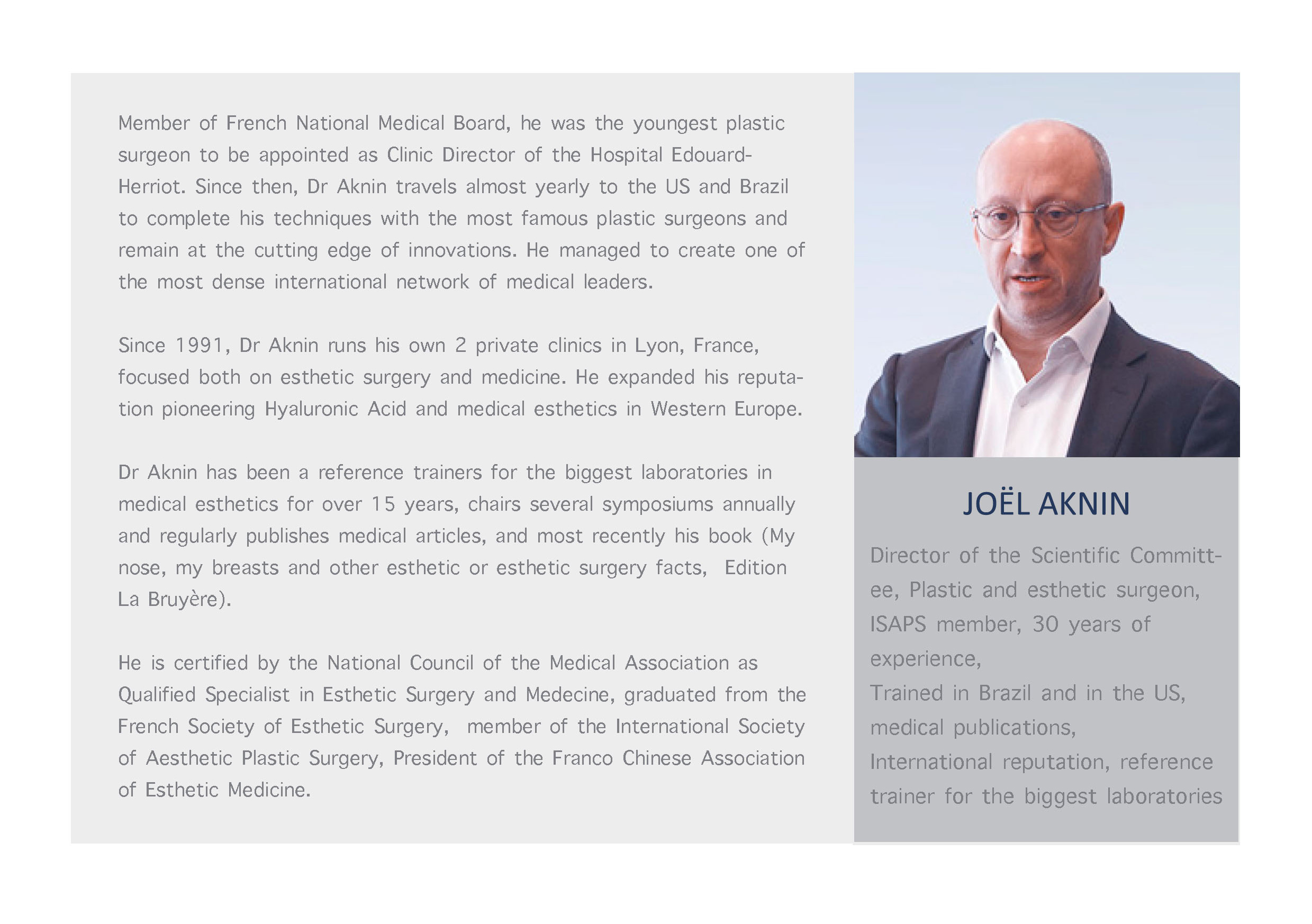 OUR MODULES AND COURSES
---
CIBLE FORMATION bases its methodology upon 4 key pillars:
The training team's savoir-faire, as international pioneers and recognized leaders of profession
A tailor made 'modules' approach including theory, adapted to the doctors' needs, and the practical application of innovative techniques shaping up the quality and the reputation of your future skills and savoir-faire.
Selection and knowledge of the best products by our team experts, key point to building up a top quality and trustworthy relationship with our patients.
The CIBLE Alumni network, a unique platform to share and communicate between professionals.
CIBLE FORMATION has 10 specialized modules covering all worhty and important techniques and skills in medical aesthetic field. CIBLE FORMATION SCIENTIFIC COMMETTEE members made a real effort to summarize and design the 10 modules according to their several decades' unique experiences and knowledges.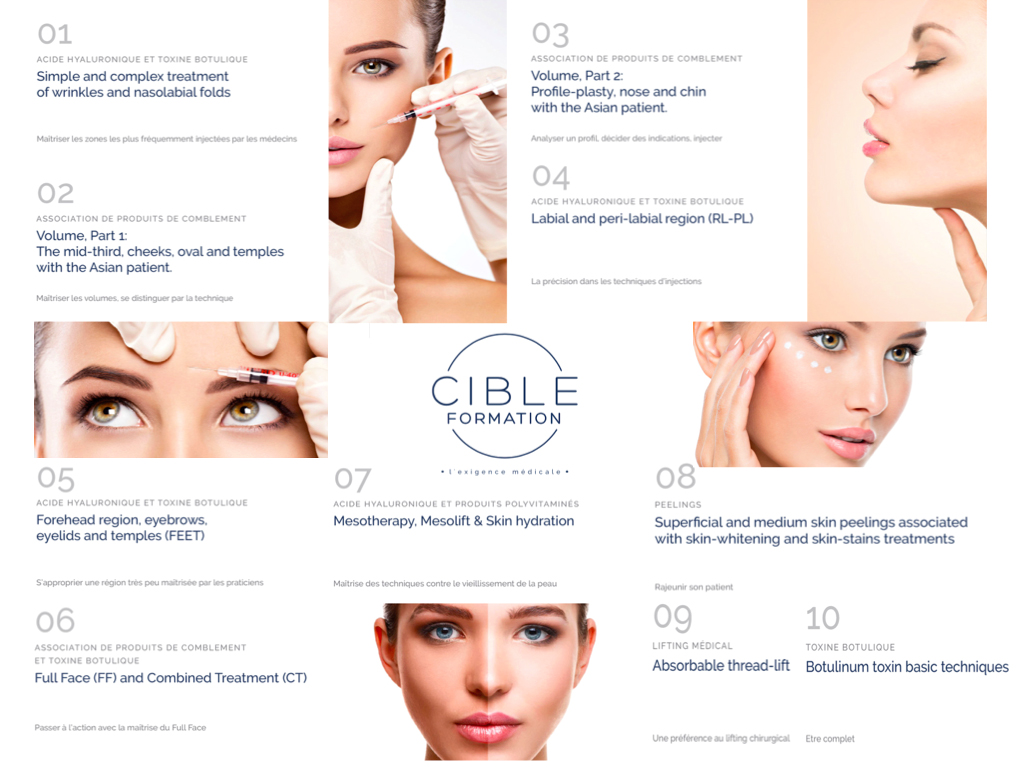 CIBLE FORMATION has the following courses to satisfy your preference: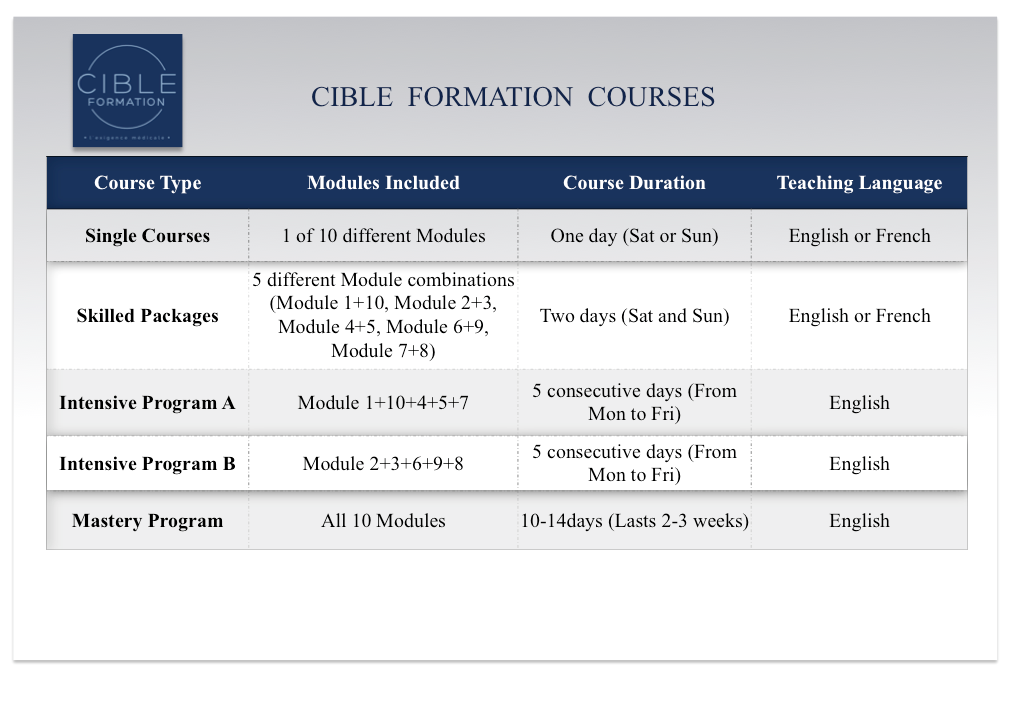 MODULE 3
---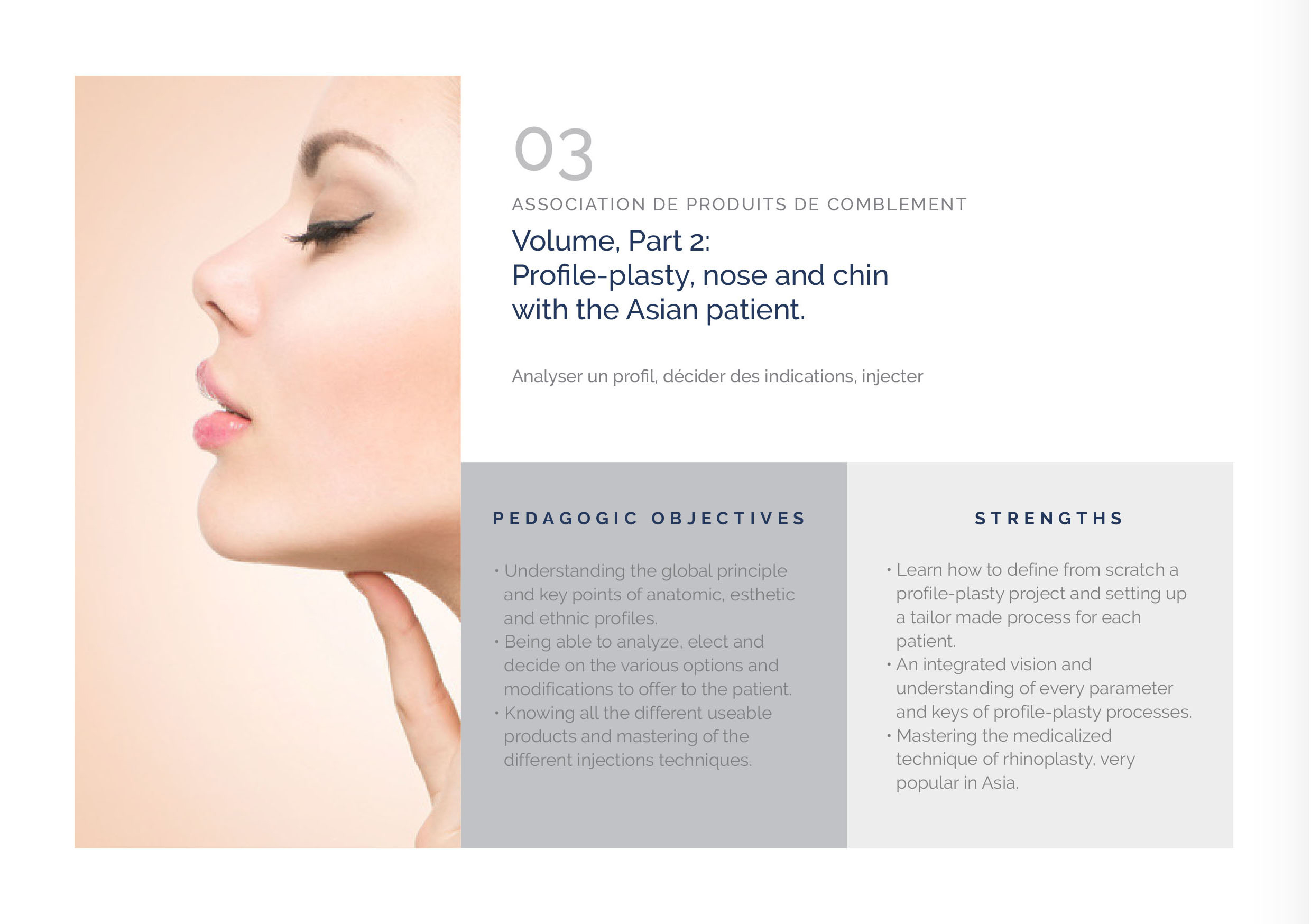 In order to guarentee the quality of education and to achieve the best of teaching results, CIBLE FORMATION provides you options of teaching lanuages and combination of courses which bring out the best in each other.
English Class
Advanced Medical Aesthetic Class Module 3 (English)
04 Sep 2016 Sunday
15 Jan 2017 Sunday
12 Mars 2017 Sunday
French Class
Advanced Medical Aesthetic Class Module 3 (French)
Click here: www.
09 Oct 2016 Sunday
04 Dec 2016 Sunday
12 Feb 2017 Sunday
28 May 2017 Sunday
According to our experts' suggestions and the rationality of course setting, we highly recommand you to take full advantage of weekends and register Module 2 (The previous day of Module 3) as supplement and enhencement.
Click here for the CIBLE FORMATION Skilled Package Module 2 + Module 3 :
English Class:
French Class: www.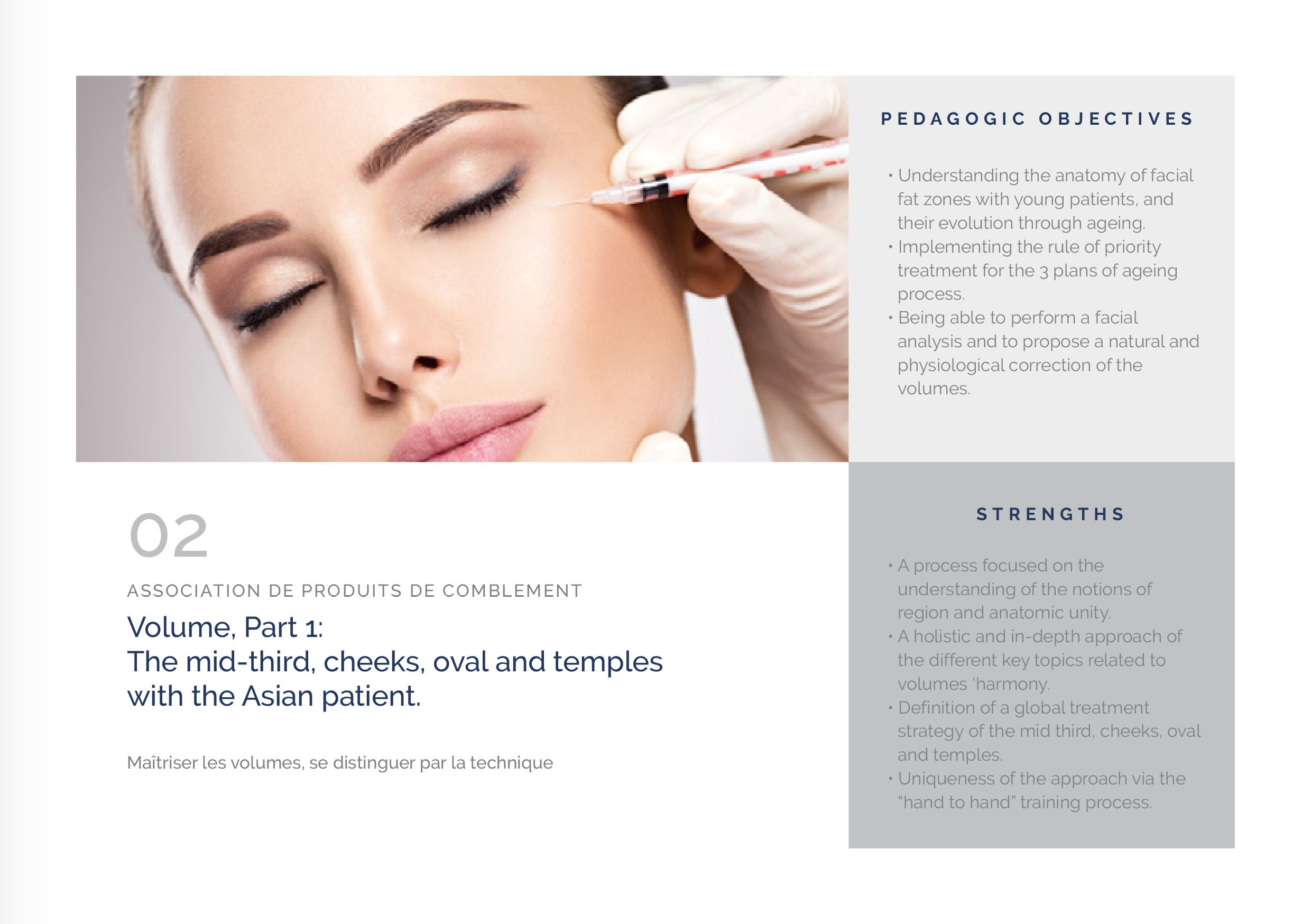 To register the Intensive Program (only English) or Mastery Program (only English), please click here:
Intensive Program A (Module 1+10+4+5+7): https://www.eventbrite.com/e/advanced-medical-aesthetic-class-intensive-program-a-cible-formation-tickets-26661545400
Intensive Program B (Module 2+3+6+9+8): https://www.eventbrite.com/e/advanced-medical-aesthetic-class-intensive-program-b-cible-formation-tickets-26662187320
Mastery Program (All of 10 Modules): https://www.eventbrite.com/e/advanced-medical-aesthetic-class-mastery-program-cible-formation-tickets-26803498987

CONTACT
---
If you have any questions, please feel free to inquiry us.
Website: www.cible-formation.com
E-mails: info@cibleparis.com
Tele: